Home
10-minutes with Hacker's Senior Interior Designer Leigh-Ann Steele | How to upgrade your kitchen on a budget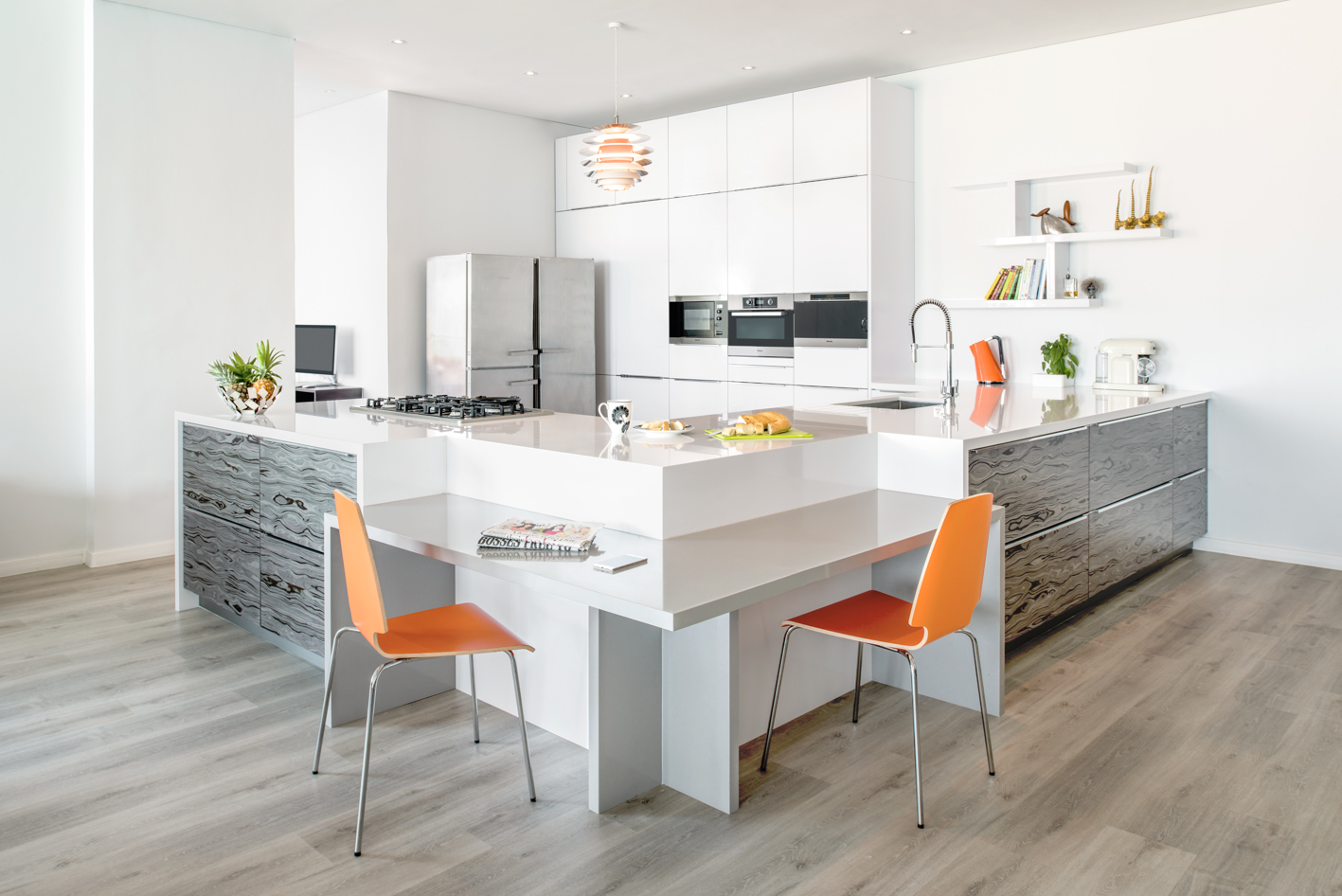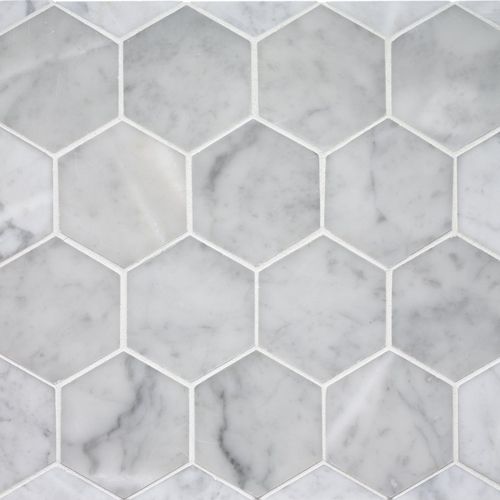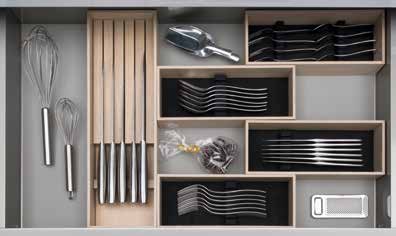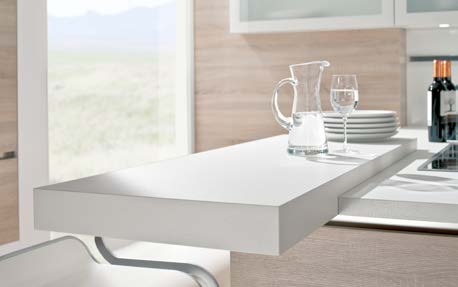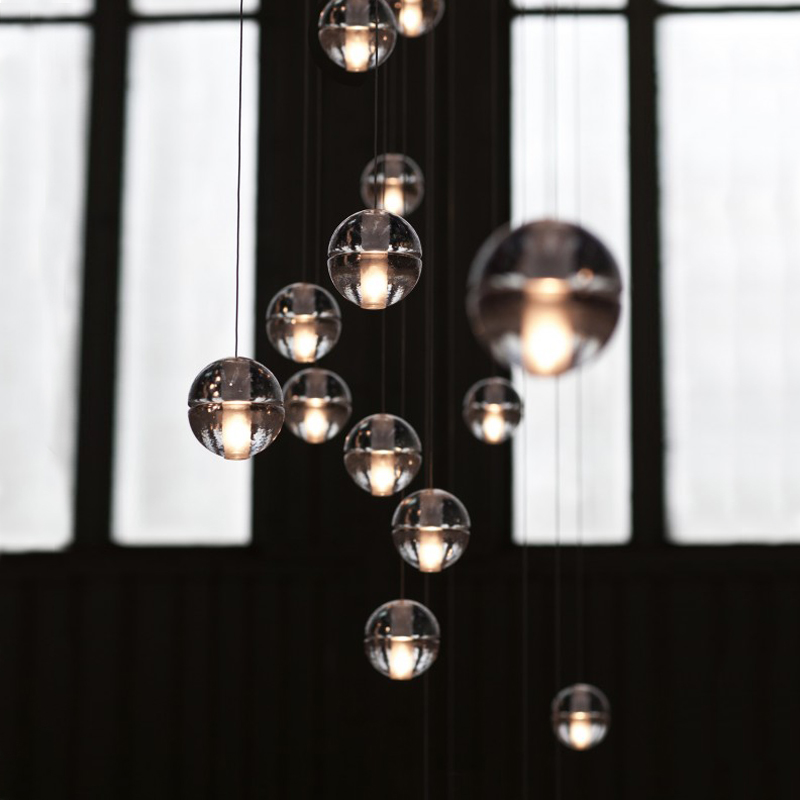 Lights by Bocci based in Vancouver and Berlin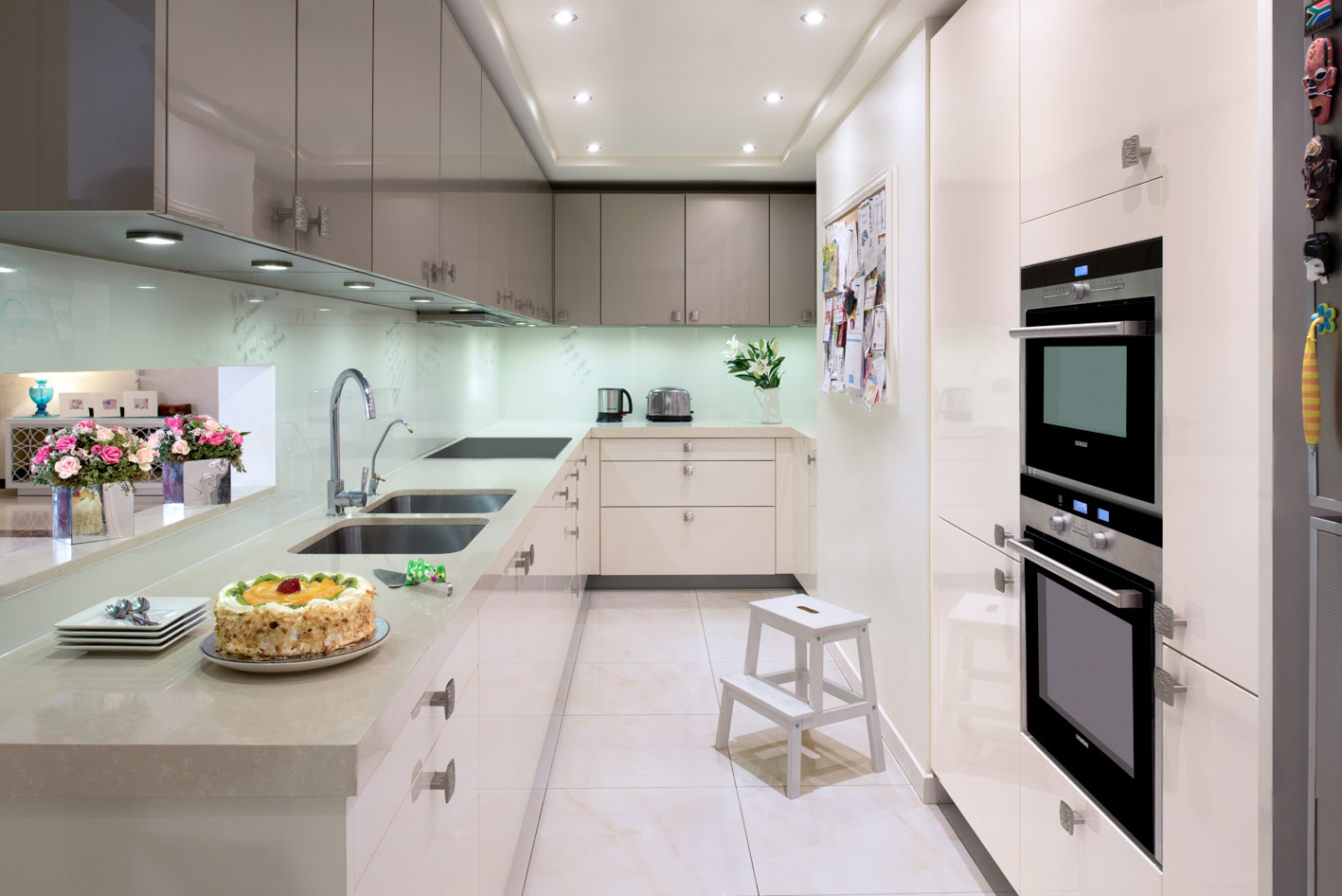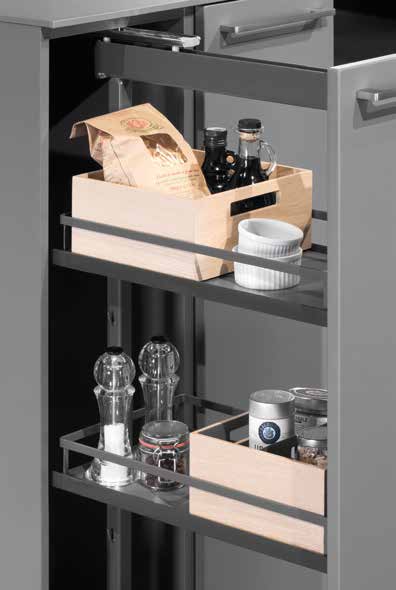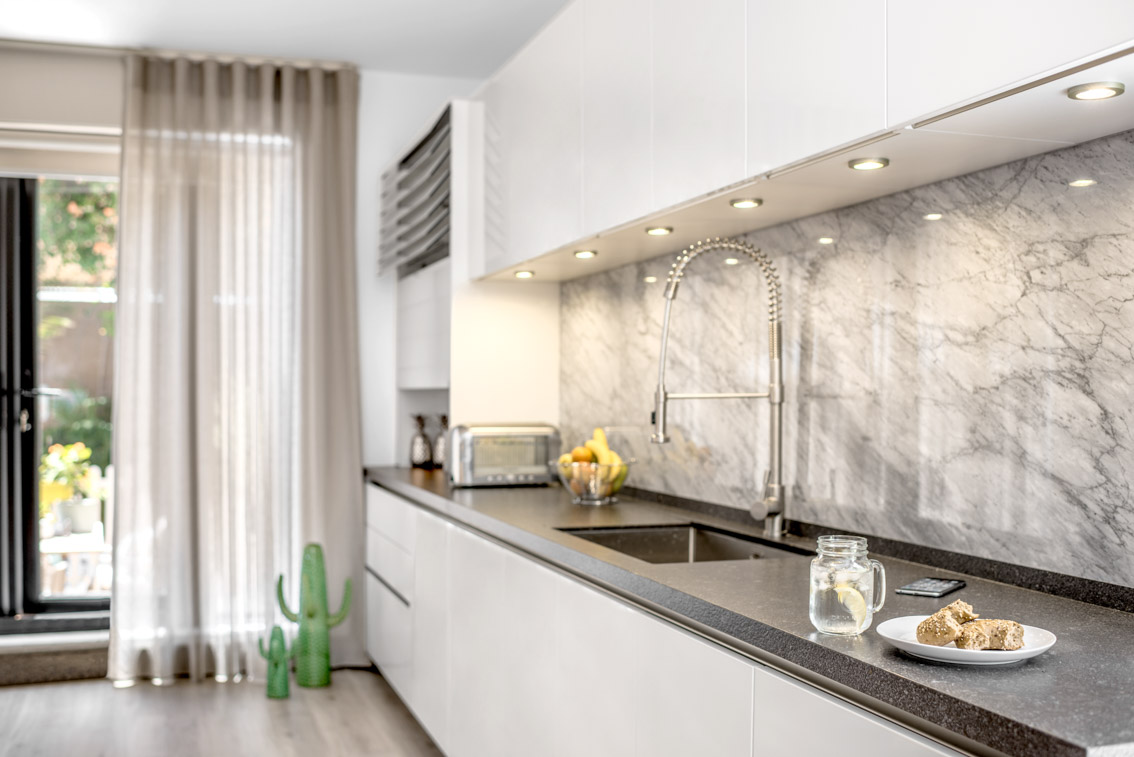 Mix of natural marble splash back and volcano quartz worktop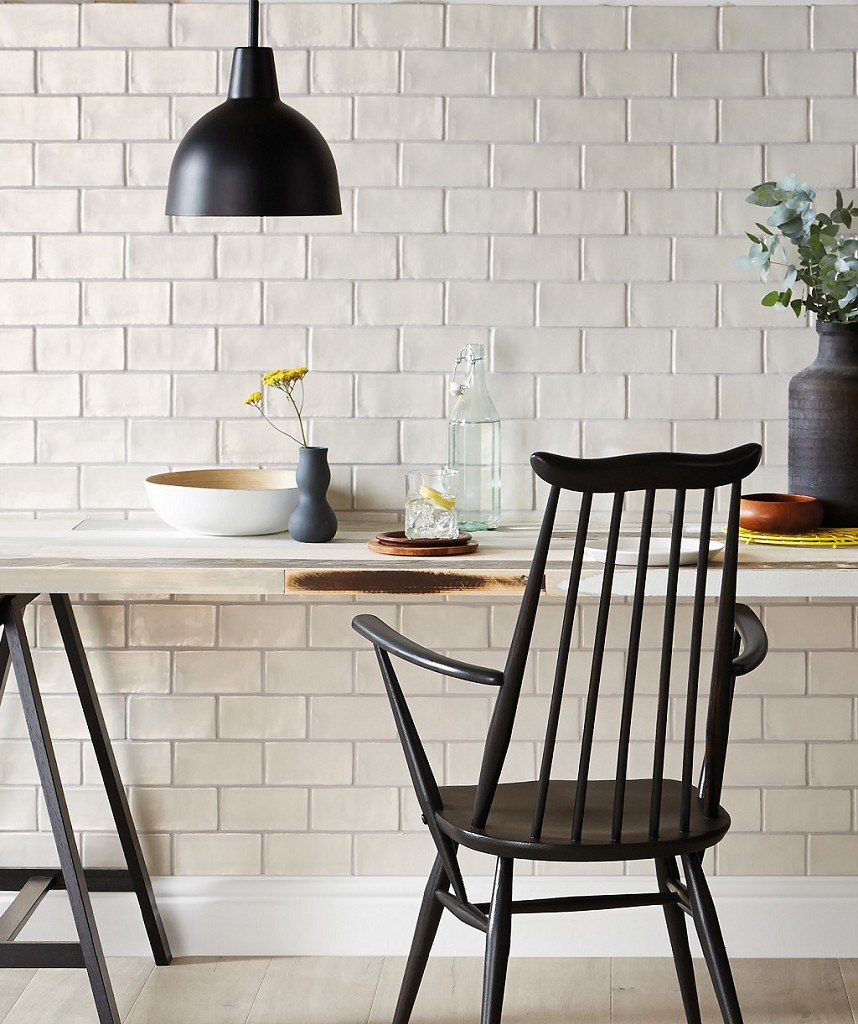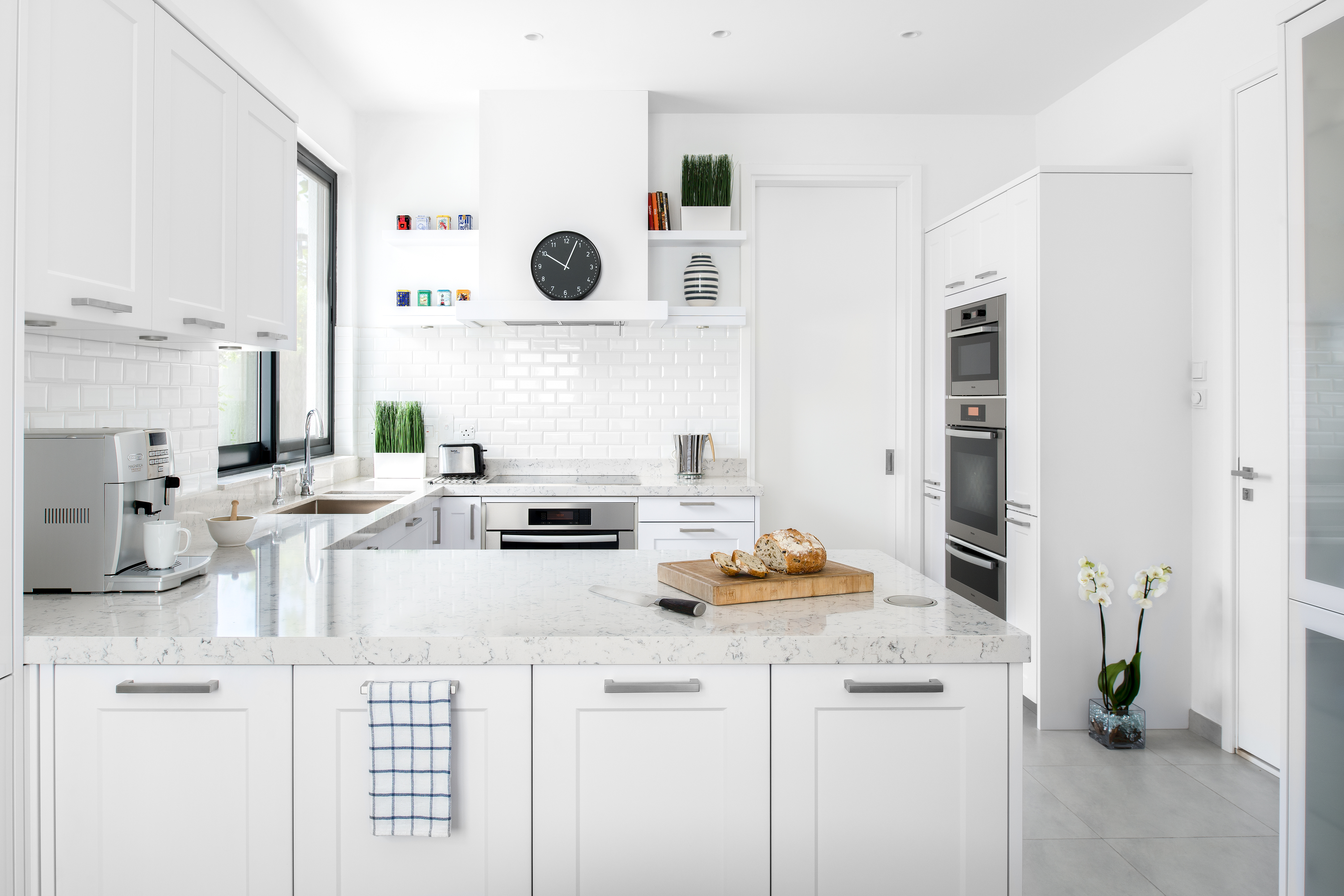 Subway tiles in a Hacker kitchen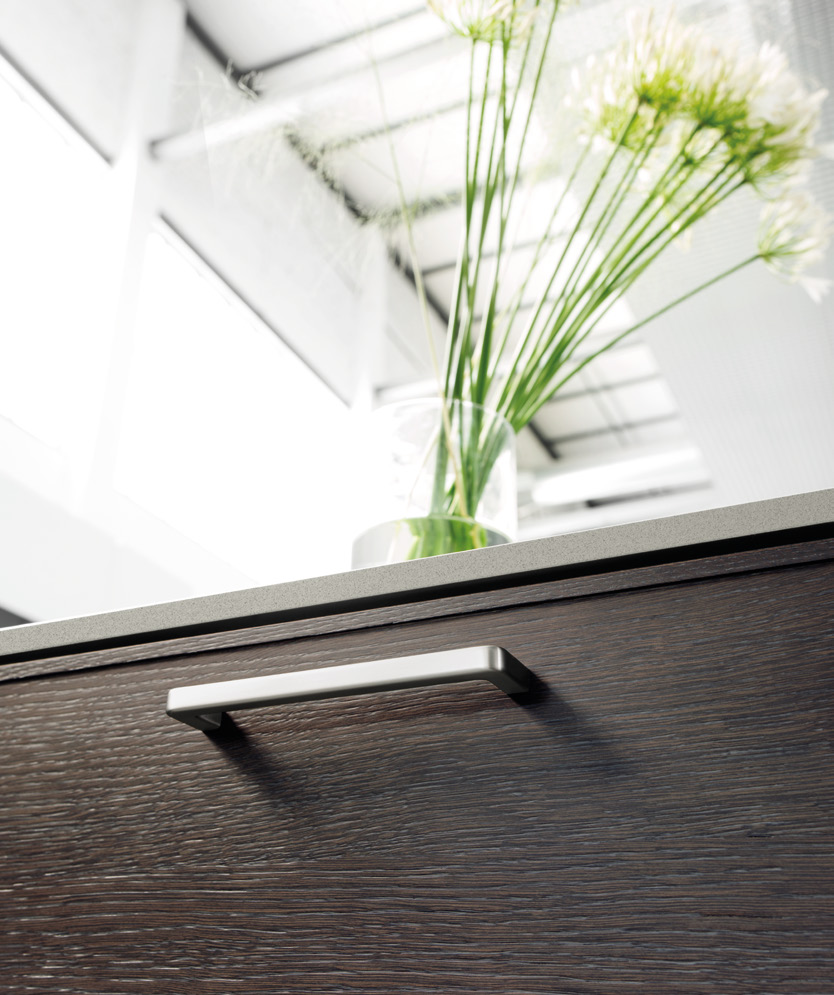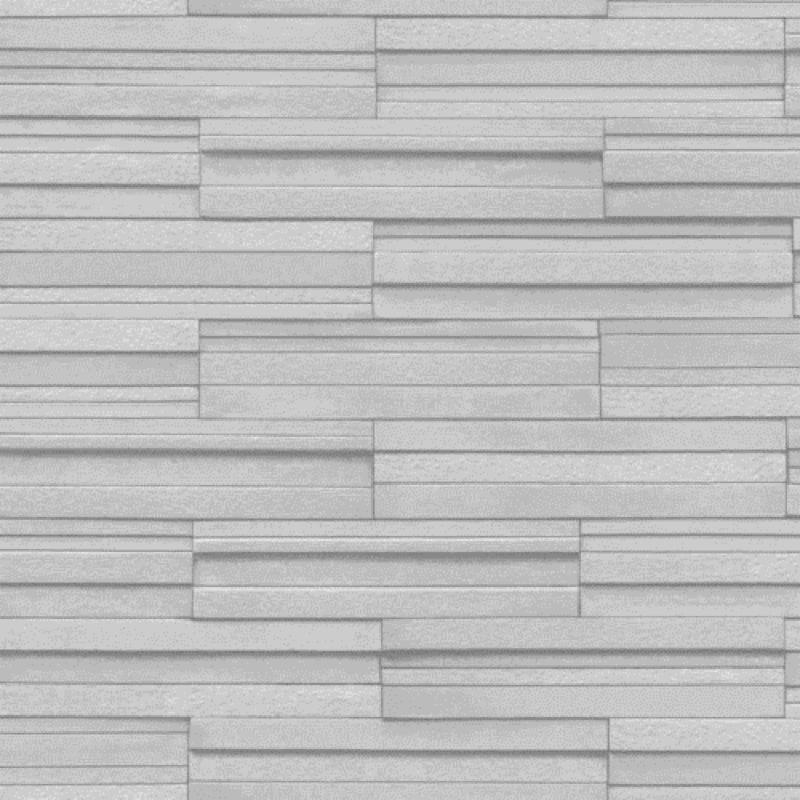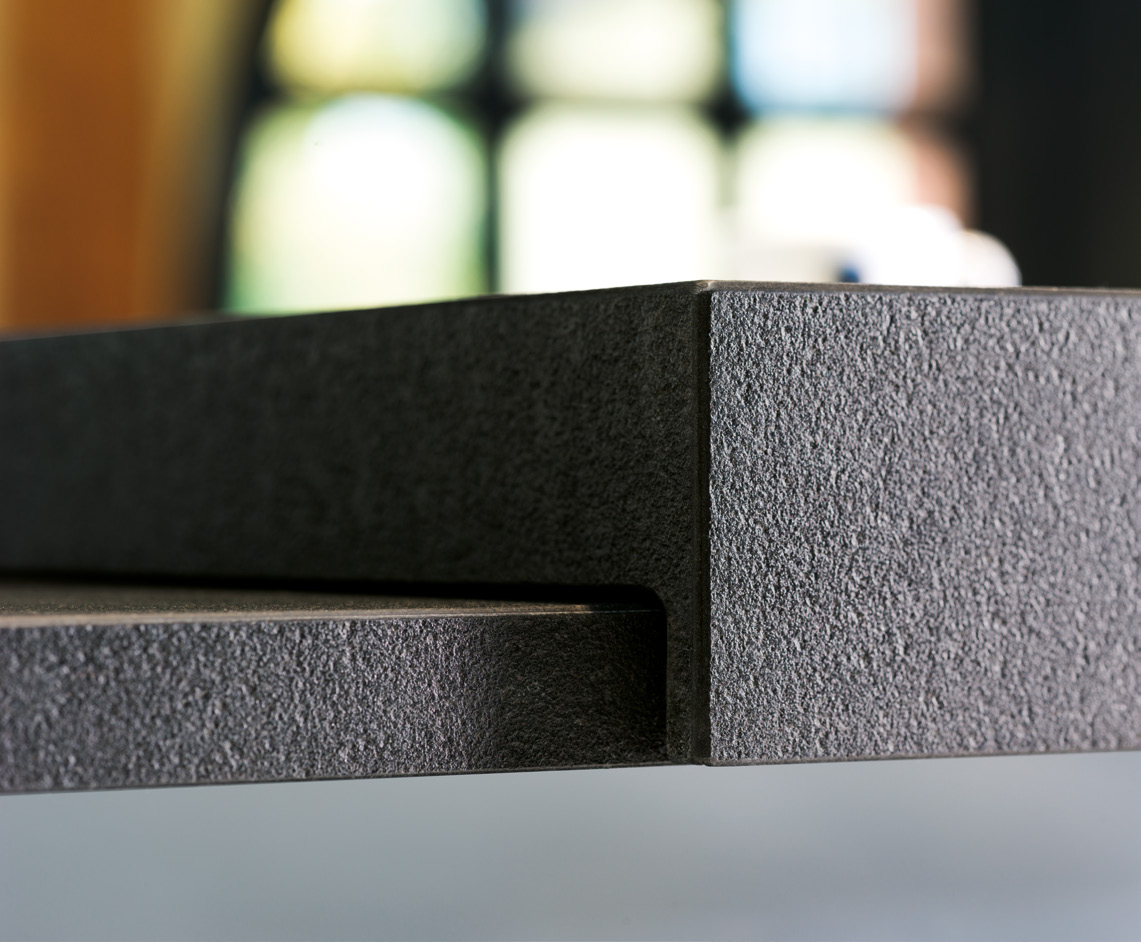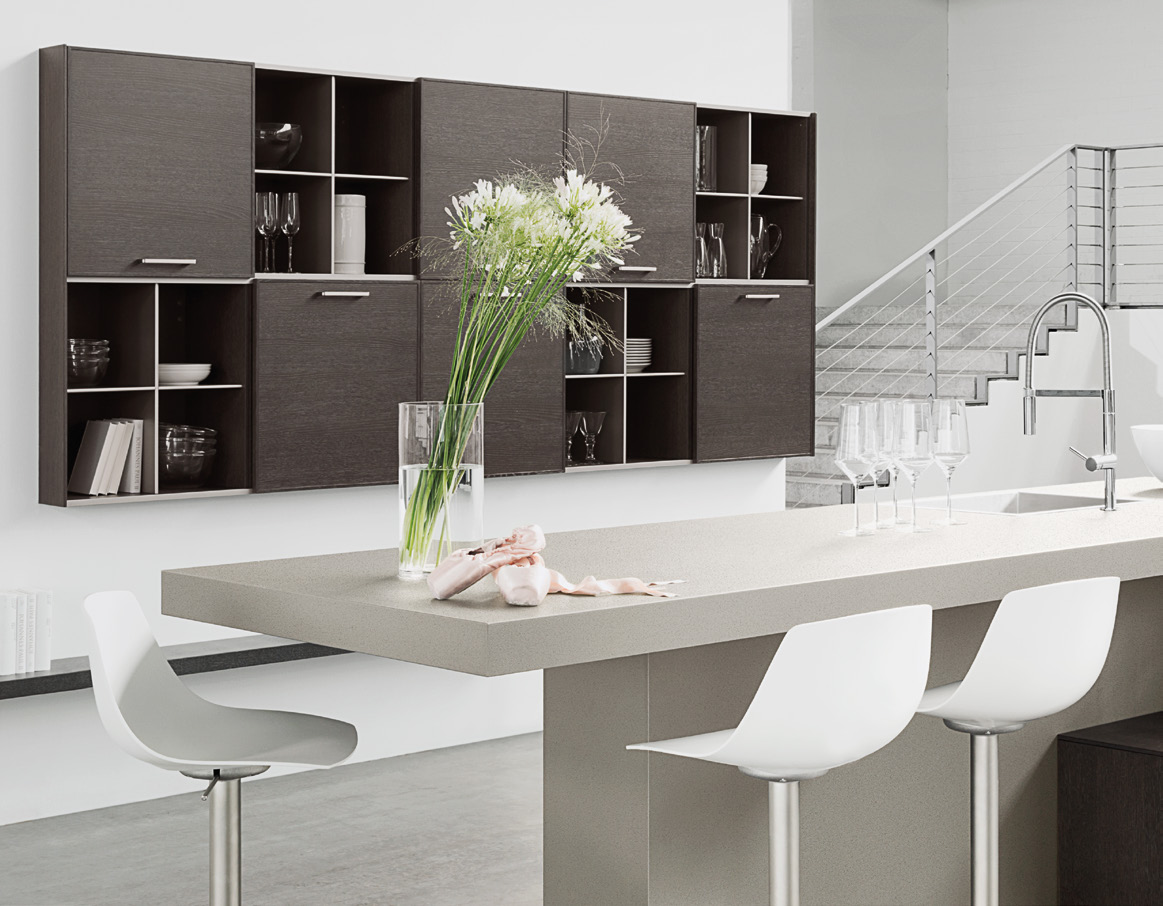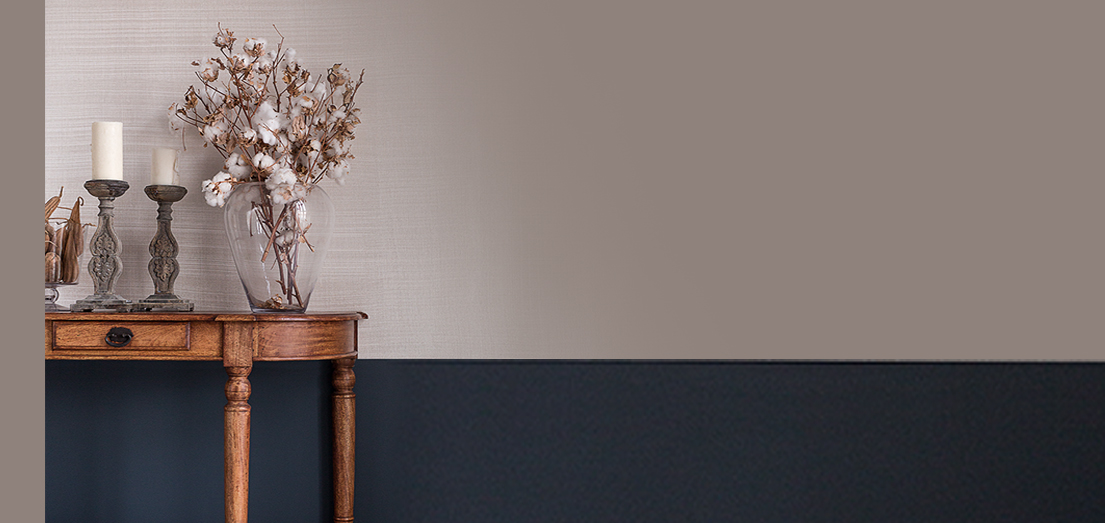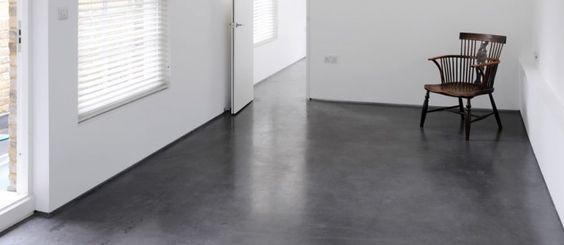 We are currently living most of this summer without a kitchen, and it has not been easy with young children, and thank goodness the team at Hacker and Roseville have tried to make it as painless as possible but I am hoping that when school starts, it will be finally done. 
At some point, we will all face wear and tear from heavy usage of our family kitchens and some will need a temporary or permanent facelift. It is always so satisfying when renovations are finally complete no matter the scale of the project but it is also a big commitment especially if you are on a tight budget, short of time or have young children and not everyone is up for dramatic changes.  
So if you need ideas to make worthwhile cosmetic changes to the kitchen without ripping the whole room out, I sat down with Leigh-Ann Steele, Senior Designer, from Hacker Dubai to ask her advice on affordable tips on making effective changes.
 Change the worktops
There are lots of different materials that you can use for worktops. They each have pros and cons and varying price ranges.
Laminate- The most cost effective material and quite readily available locally. There are some really nice new laminates available that have textures & funky colours. They aren't as cold to the touch as marble granite or quartz material. They are easily installed by a skilled kitchen fitter too. The drawback is that they never look like a natural stone or quartz material.
Marble & granite – These are natural materials and come in many colours with unusual textures and veining which are different in each slab. This is the beauty of using natural stone. You can visit a stone yard and choose the exact slab for fabrication. The fabricator can do varied thicknesses by mitring the edge to make it appear that the stone is thicker than the slabs actually is. The can also do under mount sink cut-outs with polished edges all round. If you have an under mount sink with drainer grooves cut into the stone you give the illusion of more counter space as there is no need for a large sit on sink with an attached drainer.
Quartz– this looks and feels like a stone worktop but it's a manmade material. There are many different manufacturers of quarts material. They are not all made of the same quality though. Be sure to go with a reputable supplier of the stone and a really good fabricator who cuts worktops regularly, or you may be disappointed! A well-produced quarts will not stain as it is completely non porous. Even if you were to leave turmeric on it overnight, as long as you scrub hard enough it will come out. Be sure not to use anything acidic though as this could harm the surface. It comes in lots of different colours that you wouldn't find in natural stone slabs. As well as solid colours. Solid white is very popular at the moment as is anything in more neutral colours- cool greys, taupe & light brown. It also comes in a volcano finish which is a roughened texture to see and touch but still very practical in a kitchen. Suede finishes are also popular as they have a matt appearance   The fabricators of quartz material can do all of the things listed above with regard to the sink cut-outs and overall worktop thickness.
Wooden worktops– These are not that popular in the UAE as they are a natural material which is susceptible to climate changes. If the AC is switched off in the warmer months they can begin to warp. Water and heat damage are the most common problems. If you were to leave a glass with a rim on the surface overnight you would more than most likely see a permanent ring on the top as it will have penetrated the surface. They are not suitable for wet sink areas for the same reason. A hot plate or bowl will also mark the tops quite easily. The tops will need to be oiled every few months to keep them in tip top condition.  So although beautiful the maintenance and day to day use can be tiresome. 
Change the splashbacks
Natural stone or quartz- if you are replacing your worktops you may want to consider having the splashbacks done in the same material. The beauty of a single piece of stone is that you won't have grimy grout joints appear over time in cooking and wet areas. The cost is going to be substantially more than a mid-range tile would cost.
Glass- you can have a glass back painted splash back. Again you will need to find a really good company as a template needs to be done. Cut-outs for plugs etc.. once this is done the glass needs to be toughened for safety reasons. After this it is painted and has a film applied. The supplier will then come and install the glass onto your wall with a silicone adhesive. The drawback of this is that if the glass is even a few millimetres out it cannot be re cut. Once the panel is toughened that's it. You can't change it or cut it anymore. Be sure to check that the paint work is perfect before they install. Again as it is behind the glass there is nothing you can do to touch up badly finished areas or rectify bubbles etc…  
Tiles- there are so many trendy new tile shapes and finishes available from Hexagonal marble to slithers of natural stone. Of course the cost range on these can vary greatly. If you didn't want to break the bank there are options which are reasonably priced and can easily be installed by a contactor. The downside is of ours the grout lines. These may get dirty over time in your cooking and sink areas especially. Make sure the contractor who installs uses a waterproof grout.
Change the flooring
Some properties in Dubai are looking a little tired especially the flooring- there is a great product called LVT which is perfect for use in a kitchen. It has the appearance of a very realistic wooden floor. It is only 6mm thick so can be applied directly over your existing tiles. The surface is waterproof making it the ideal choice for a kitchen area and running it through the rest of the villa or apartment. This will also give the illusion of the space being a lot larger with eh same finish. The installation is fast and clean. No need to lift the existing flooring.
A resin or concrete floor can be applied over your existing tiles in a number of colours. This is a very thin layer in a multitude of colours giving you a more industrial look throughout. Again it is quick and won't require you to lift the existing tiles which is a very messy job!
 Change the lighting
Bad lighting is one of the most common issues in a kitchen. It can make everything look dull and unappealing.  Changing the ceiling from those awful tiles to a freshly painted flush plasterer board finish could be just the answer. You can get warm coloured lighting which can be movable ( I call them rock and roll lights). You can angle the lights to highlight the features. For instance if you have a funky piece of art or furniture in your kitchen. Make it a feature. Under cabinet lights make a huge difference as they bring a different light source into the mix. You can switch them separately for mood lighting when the kitchen isn't being used to cook or do anything that requires full task lighting. 
Re-decoration & internals
Clean freshly painted walls in neutral colours are always good. If you wanted to do something a little different there are lots of paint effects offered by Jotun that can transform a wall into a feature wall and really make it stand out. From a texture brick finish to something that appears as a hessian look and feel. These won't break the bank.
If you use wall paper in a kitchen make sure that it is suitable for areas with a high moisture content. Try not to put these anywhere near the coking or washing up stations. Wall paper and water or  steam don't mix.
You can change your knobs or handles on the kitchen doors. Just be sure that you line up the holes. There are handles available that have a flat back plate and would cover any existing holes from with a single knob or handle with 2 screw holes.
Clever storage solutions inside the cabinets-re organise your cabinets internally with baskets and additional shelves- plan in advance what you're going to store in each cabinet and crate spaces for items to fit in.  
Replace the sink  and tap. By replacing an old dull sink and tap you can make the entire space feel clean and more user friendly.
Call in a steam cleaning company to give your existing cabinets a good once over. They will come back to life and feel fresh. Even if they aren't brand new! They can also steam clean the appliances. Your oven will look & feel brand new!
The Hacker Showroom in Dubai is located on the Sheikh Zayed Road between The Change Initiative and Al Zahra Hospital. 
For more information go to www.hacker.ae
Tags: Dubai Mummy blogger, Dubai Mummy bloggers, Hacker kitchens Dubai, interior design dubai, Leigh Ann Steele, Mommy Blogger Dubai, Mummy blogger London, Mummy blogger Singapore, Mums in Dubai, Seashells On The Palm
Wednesday, July 27, 2016