Children's Products
Billieblush Dubai | One of Sofia's favourite clothing brand.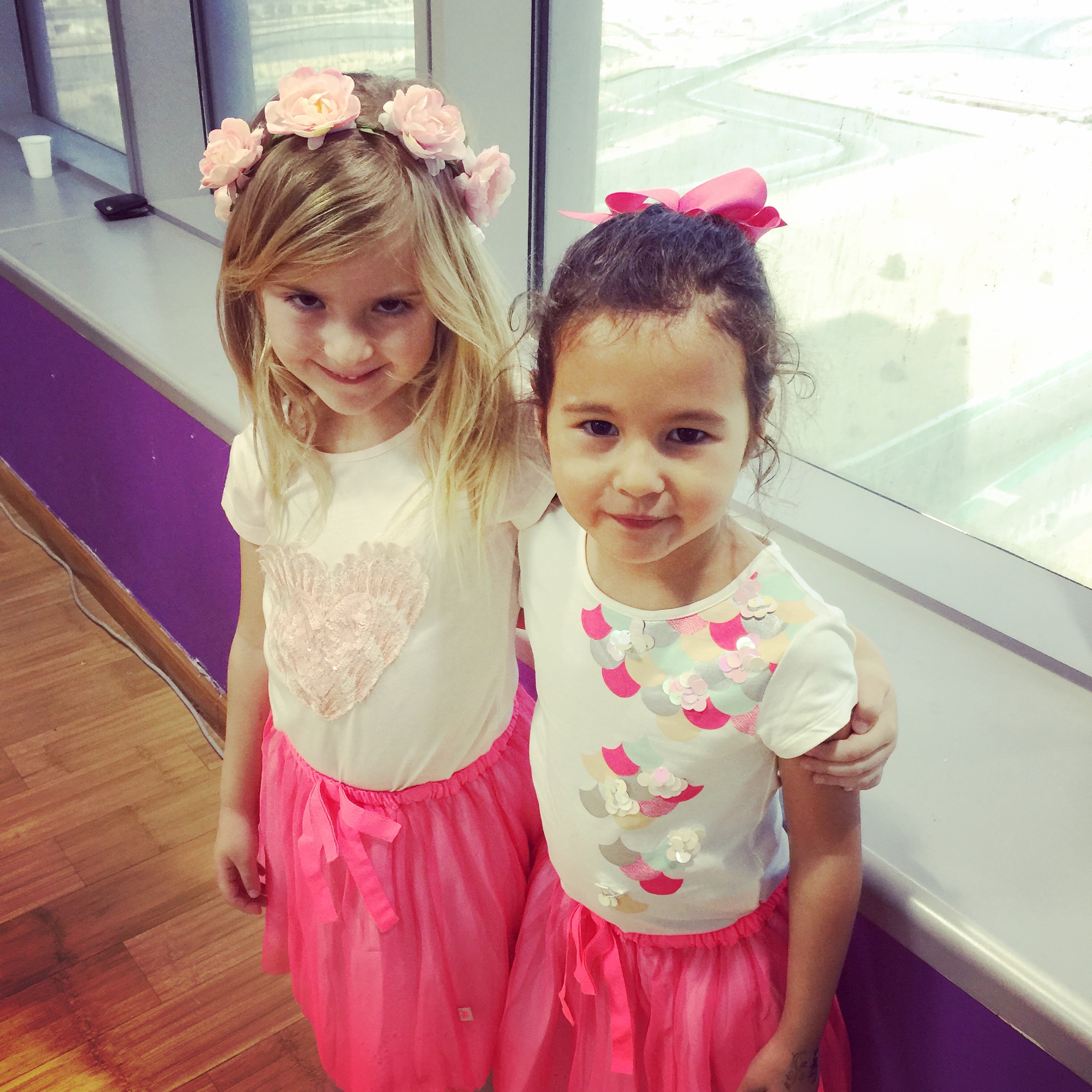 Billieblush Dubai | Summer is fast approaching and Sofia and I were lucky enough to be introduced to a lovely brand called Billieblush, and having had a look at it's Spring Summer collection we are both hooked.  This is Sofia's mood board that she put together herself, and it looks like the perfect wardrobe for our family's summer holiday.
The clothes are designed with children in mind, but parents will be happy that the clothes are stylish too especially if we have strong headed children who insist on dressing themselves, and the results are not always what we hope for (I am sure most mothers have a story of what their kids chose to wear to the birthday party).  With these clothes you can mix and match them, and still look cute whilst wearing age-appropriate fashion.
The brand is a fabulous fun girls wear brand that offers pet-a-porter fashion at affordable prices.  The new collection has enough sparkles and lace to keep all girls happy.  They have thoughtfully designed t-shirts, leggings and dresses that Sofia struggled to narrow her selection to just these items as her favourite items from Billieblush.  Sofia's sequin t-shirt cost retails in the UK for around GBP18, and a dress costs from GBP30 and up.  They are great outfits for children to wear to birthday parties as well as being great to give as birthday gifts for children and family.  Most importantly, Sofia thinks the clothes are comfortable.  (What a relief)
Stockists in the UAE:
Lollylop- Dubai Mall
Courcelles- Dubai Mall
My little Angel- Abu Dhabi
Tryano- Yas Mall
Tags: Billie Blush Dubai, Billieblush Dubai, Dubai Kids, Mommy Blogger Dubai, Mummy blogger Dubai, Mummy blogger Singapore, mummy bloggers dubai, Mums in Dubai, Mums in Singapore, Palm Jumeirah, Seashells On The Palm
Monday, March 14, 2016