Competitions
Competition | Win some anti-ageing products from BioNike from Italy that has an 'Allergen Free Philosophy'.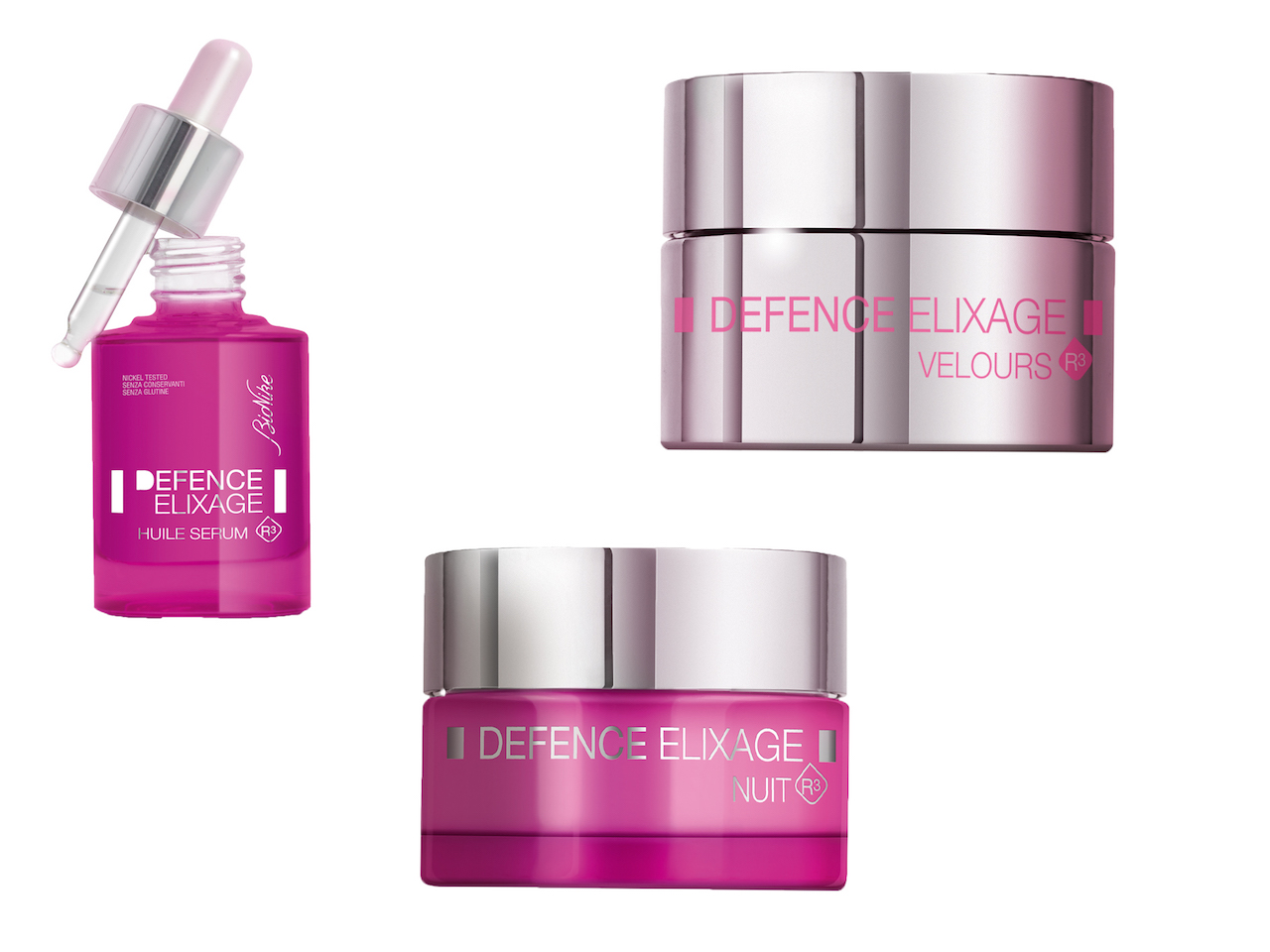 Competition:
To win 3 products from the BioNike anti-ageing range, please complete the following
1.  Answer the question on our Facebook page on where BioNike is from.
2. Like Seashellsonthepalm's Instagram and Facebook page.
Good luck.  The winner will be announced on 1st October 2016.
New Product Alert: BioNike Defence Elixage Collection
An anti-aging range designed to repair, renew and redensify the skin
The Italian beauty brand, BioNike, has introduced its Defence Elixage anti-aging range in the UAE. In line with BioNike's strict ''allergen free philosophy'', the collection was designed to repair, redensify and renew the skin, whilst countering the effects of aging in more mature skin.
BioNike was amongst the first to focus on the treatment of sensitive, allergic and hyper-reactive skin and its allergen free philosophy guarantees no preservatives, no fragrances, no gluten and products that are nickel tested to contain traces lower than 0.00001%. Get to know the range…
DEFENCE ELIXAGE CONTOUR R3 eye-lip balm – AED 198, 15 ml
An intensive treatment created to nourish and repair lines around the delicate eye and lip contour areas. This eye-lip balm instantly hydrates and melts into the skin, with its unique formula, which performs a triple anti-aging action: repairing, redensifying and renewing the skin. Enriched with nourishing oils that provide an immediate filler effect, whilst leaving skin toned and supple. It includes an alpine snow algae extract to trigger the renewal of skin supporting elements and counter the loss of density in skin that appears dull and lifeless. Apply every day in the morning and evening for best results.
DEFENCE ELIXAGE HUILE SERUM R3 regenerating oil – AED 332, 30 ml
Just a few drops of the Defence Elixage Regenerating Oil creates a noticeable anti-aging effect. The nourishing oil is rich in vegetable polyphenols from myrtle and olive for a strong radical-scavenging effect to detoxify the skin and leave it looking radiant, whilst combating the effect of aging. Apply 3-4 drops onto the face, neck and décolletage everyday for best results and recommended normal to dry skin types.
BioNike is stocked in pharmacies across the UAE.
Tags: BioNike Dubai, BioNike Italy, Face Creams
Saturday, September 24, 2016