Health & Wellness
Cooking for my family | Pumpkin and Butternut Squash Soup Supercharged |Using my Greenheart Organic Vegetables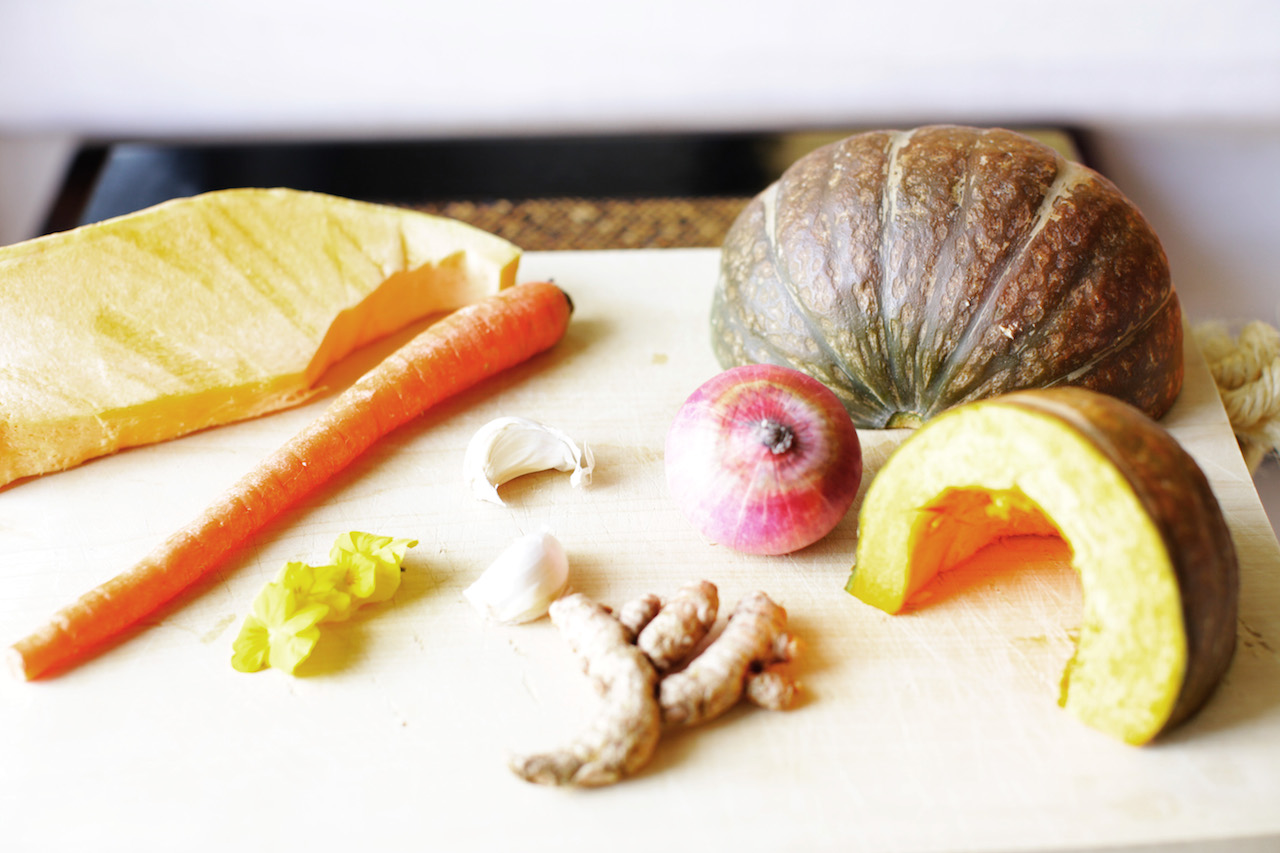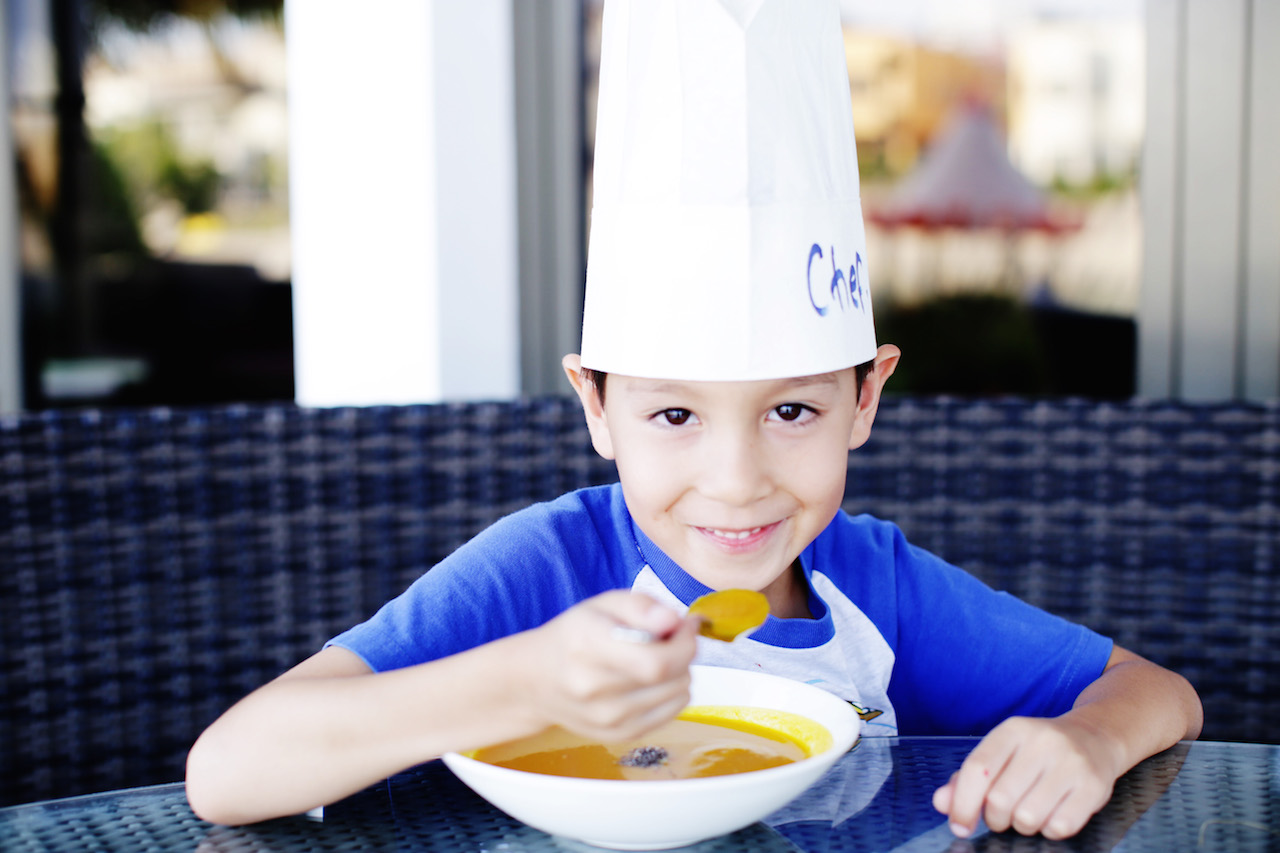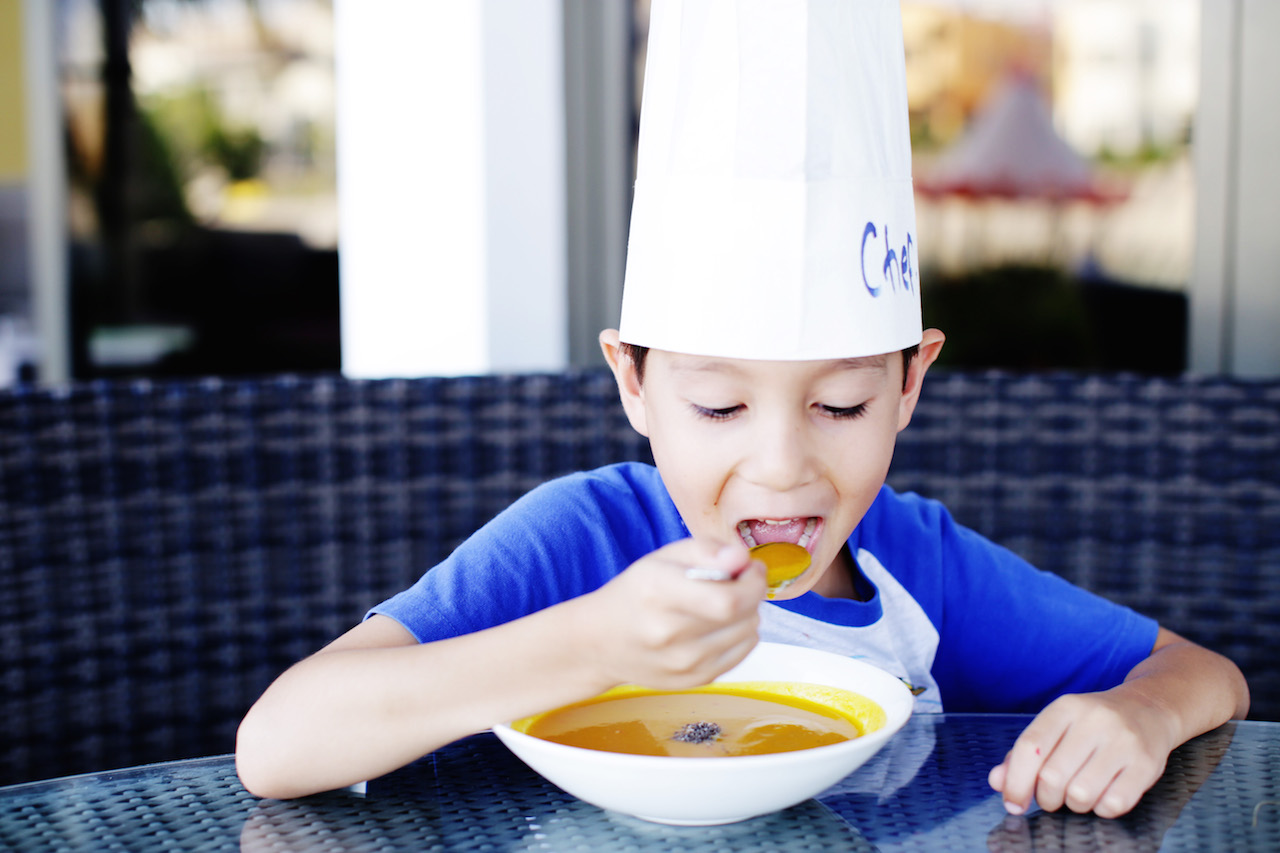 Did I mention how much I love Greenheart Organic Farms who are based in the UAE already?  This week I thought to share with a receipe that I use with the children using butternut squash and pumpkin!  It's the LONG weekend so here are ways to get inspired to cook with the kids.  We have blended the concept from two well-known cookbooks, Gwyneth Paltrow's My Father's Daugher, and Honestly Healthy by Natasha Corrett and Vicki Edgson.  My son, Luca, is crazy about cooking so although he isn't a fan of this soup, it is a way of making him like appreciate the ingredients and enjoy his 'own cooking.'
The health benefits of these supercharged ingredients in this pot of soup are countless from high levels of Vitamin A in pumpkin, pumpkin can also reduce cancer risk, fresh turmeric can help with inflammation, butternut squash delivers ample dose of dietary fibre, has significant amounts of potassium and vitamin B6.
Ingredients
2 onions chopped
2 Cloves of garlic
1 tablespoon of garam masala (or curry powder)
Half a large butternut squash chopped
Half a pumpkin chopped
1 carrot chopped
1 red chilli de-seeded
Fresh Turmeric
2 pints of organic vegetable stock
Coconut oil
Salt and pepper to taste
Optional: Sprinkle with chia seeds before serving
Instructions
Sweat the onions in the coconut oil, then add the garlic, garam masala powder, fresh turmeric, carrot and chilli and fry until fragrant.  Then throw in the butternut squash and pumpkin and ensure that all the spices are mixed in well, and when they start to soften gently pour in the vegetable stock to ensure all the root vegetables are covered.  Then add salt and pepper to taste.  Allow to simmer for 30 minutes, and cool for 15 minutes.  Then simply blend, and left overs can be frozen.
If you are cooking for children 6 months – 1 year, this can be mixed with brown rice, with no salt or chilli added.
Greenheart Organic Farms Opening Hours: 11:30am – 5pm except Fridays
For more information visit the website www.greenheartuae.com
Tags: Best mummy blogger Dubai, Dubai Kids, health diets for children, Mommy Blogger Dubai, Mummy blogger Dubai, Mums in Dubai, Mums in London, Mums in Singapore, Organic Foods Dubai, organic foods for children, Seashells On The Palm, SOTP, things to do in dubai
Wednesday, May 04, 2016