Children's Products
Dubai | Abu Dhabi | Smitten | Children's clothes and Maternity Wear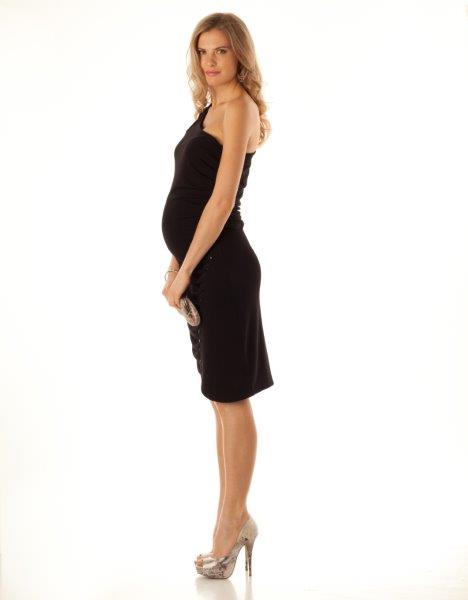 Smitten
Special offer: 10% discount to all Seashellsonthepalm.com readers for spends over AED200 by quoting 'Seashells'.  Offer valid until 31 December 2014
I am constantly looking for unique gifts for friends' baby showers, my God children's birthdays and for my children.  I was very excited to meet Roshni Shewakramani who owns Smitten, a children's and maternity wear boutique based in Dubai Marina Mall.  Roshni has also launch her second boutique this month in Abu Dhabi's World Trade
Centre.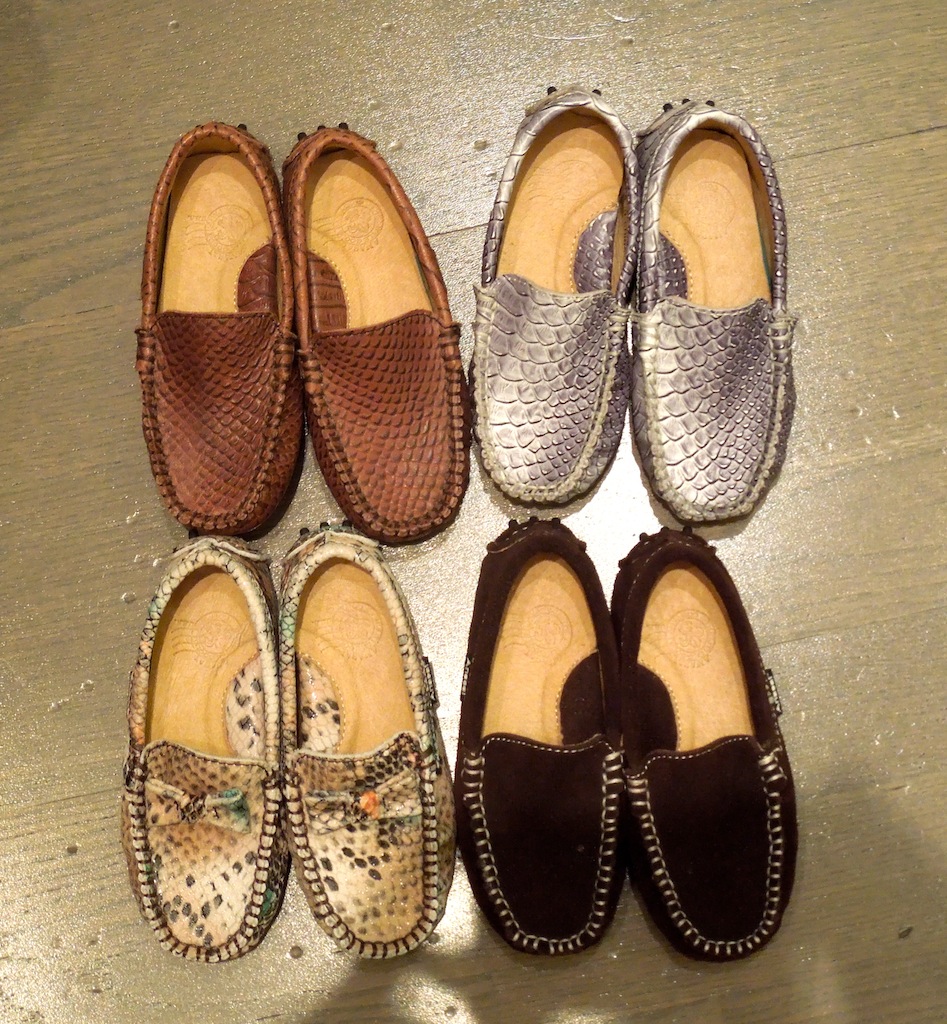 When you spend time with Roshni, you can feel her passion and genuine love for Smitten, and more importantly you can't find these items in your regular high street store which makes them unique. You won't realise how much time and effort she takes to search for brands she believes in and as a result, she stocks
items from all over the world that are good quality, well designed clothing for children and mums-to-be from less well-known brands at more affordable prices from Europe and the US.  She also carries fashionable maternity jeans from various designers, maternity dresses such as Seraphine and En Vogue.  Needless to say, I couldn't resist buying countless items for my children including matching swim shorts for my boys.  My favourite had to the mocassins for children – love the colours and variety.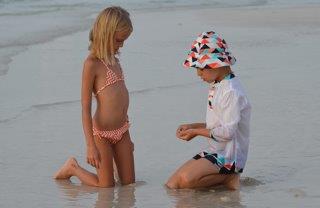 I also love the swim wear collection from Poupette la Plage – created by a French mum based in Dubai.  They even make gorgeous matching pairs for brothers and sisters, and the beach collection is quite reasonably priced.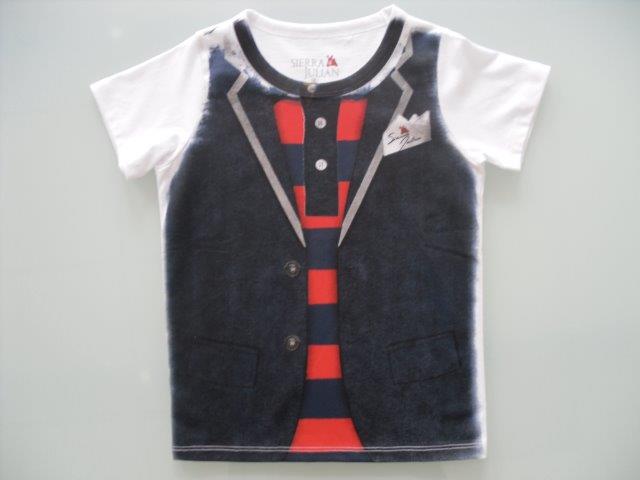 The Sierra Julian brand from the US is a new favourite of mine.  They are printed t-shirts for boys that can be styled easily with jeans, and they also have printed dresses for girls that look like they are wearing a preppy Chanel style jacket with a tweed skirt.  My daughter loves her dress because it is not 'itchy' or uncomfortable, and they are play friendly, and we don't have to stress about them ruining their finest clothes.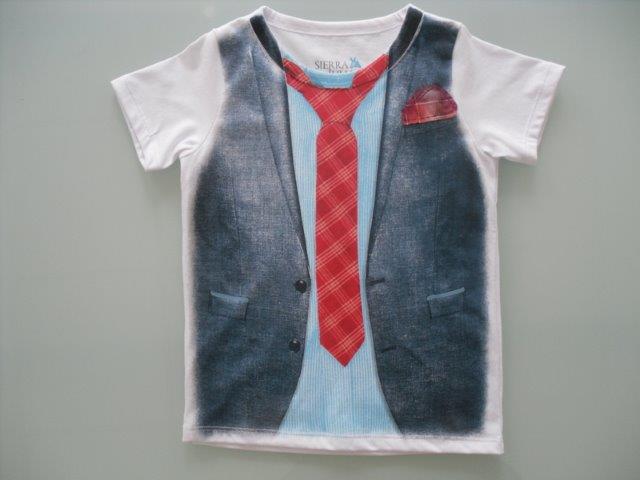 US Celebrity favourite maternity wear, Seraphine, is also available at the store.  Jessica Alba, Angelina Jolie and Halle Berry are a handful of   celebrities spotted in the comfortable but stylish maternity clothes.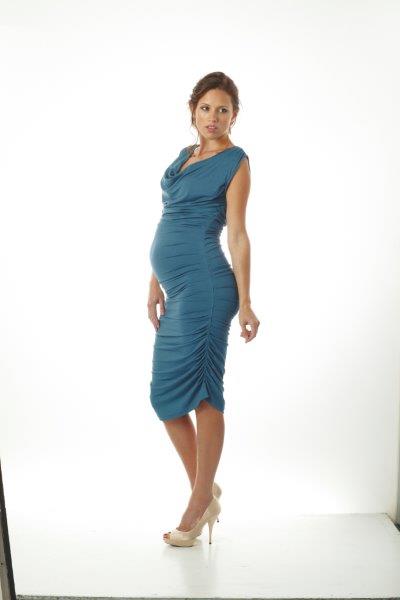 This blue dress from Seraphine is perfect for an evening out, and so comfortable for the bump at the same time.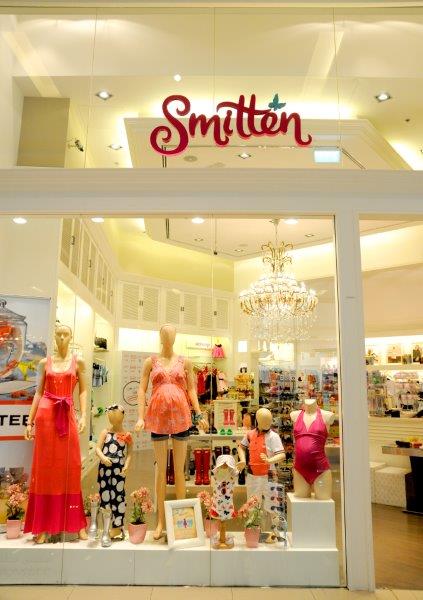 Smitten is located in Dubai Marina Mall, two floors above Waitrose so it is just perfect to nip upstairs to pick something up. For more information visit www.smitten-boutique.com
Tags: Dubai Marina Mall, Dubai Mummy blogger, Dubai Mummy bloggers, Hunter Wellingtons Dubai, Kids clothes Dubai, Mums in Dubai, Roshni Shewakramani, Seashells On The Palm, Smitten Dubai
Thursday, October 09, 2014