Home
Dubai | The Linen Souk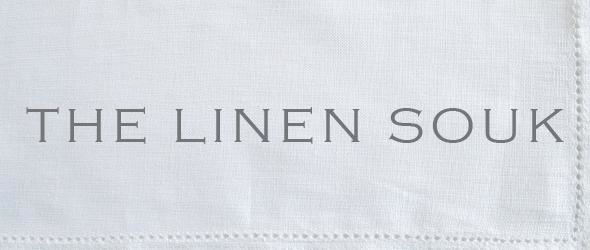 Quote Seashells to get 10% off your order.
I love linen but I have always been afraid of it.  In the past, my linen purchases used to sit in our linen cupboards collecting dust until Caroline Bayley, the founder and creator of Linen Souk inspired me to dress my dinner table more often.  She was right when she said that we should just use it everyday.  I now do.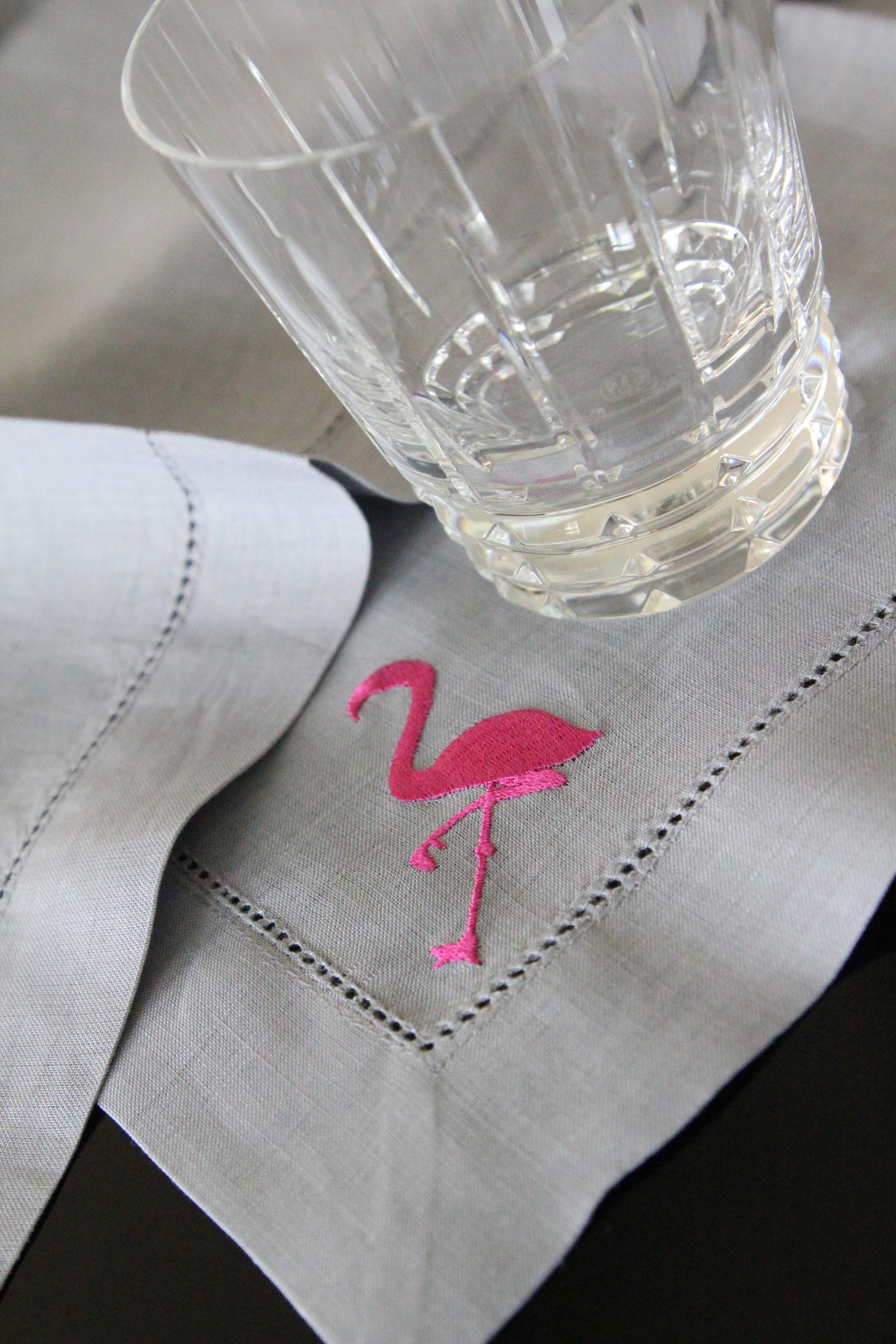 Caroline created a beautiful bespoke line for me – fushia pink flamingoes, silver corals and fushia dragonflies embroidered on a pebbly grey linen.  I love it as I tend to be more conservative in my choices and  I would not thought have thought to put this scheme together.  The colour combination looks striking on our black lacquered dining table.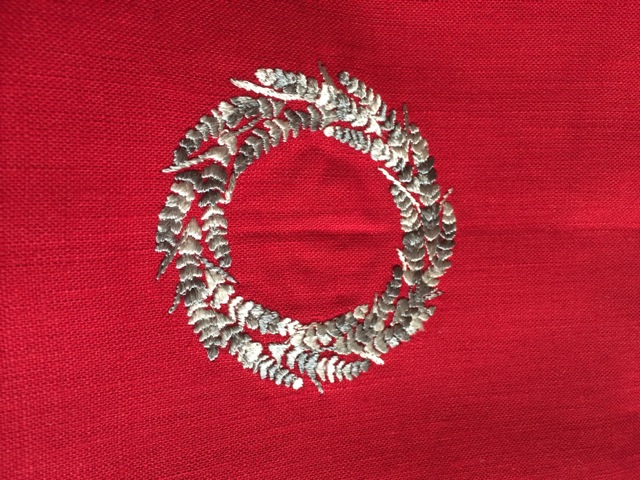 The Linen Souk is one of the best kept secrets in Dubai as Caroline and her team can create bespoke dinner wear, gorgeous camel embroidered aprons, lavender sachets and much more.  If you are looking for something even more special, like if you are throwing a special event like a birthday party or an anniversary dinner The Linen Souk can embroider initials of the couple on the napkins.  She is currently creating a Christmas collection so if you want a gift set ready for Christmas it is worth ordering now  – some ideas include stockings, table runners and table cloths.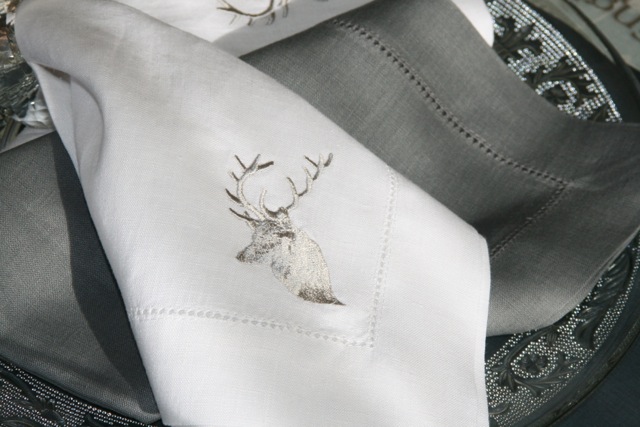 Caroline has an incredible sense of aesthetics, and she can throw her beautiful linens around the house with such a warm and welcoming style.  You can get a feel of her sense of style by her diverse linen collection and her talent to create something stunning for the everyday.  If you are not sure what you want, Caroline can help you work out every detail if you are choosing a bespoke set.   Walking around in her home inspired me to have my own updated set of linens for my next dinner party – she is really the 'Martha Stewart' of the linen world, full of creativity and designs.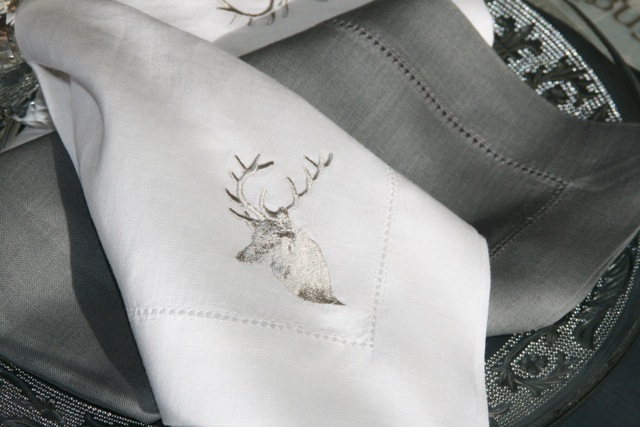 Caroline can be seen at certain pop up shops in Dubai so check regularly on The Linen Souk's facebook page.  For more details on ordering from The Linen Souk contact 
Caroline@thelinensouk.com or call +971 50 458 2382
www. Facebook.com/TheLinenSouk
Instagram @TheLinenSouk
Tags: Caroline Bayley, Dubai, Dubai Mummy blogger, Dubai Mummy bloggers, Expat mums in Dubai, Home accessories, Mommy Blogger Dubai, Mums in London, Seashells On The Palm, The Linen Souk
Tuesday, September 23, 2014