Motherhood
Enjy Kiwan | Mother of two boys and owner of Rubabikia | Vintage furniture and home accessories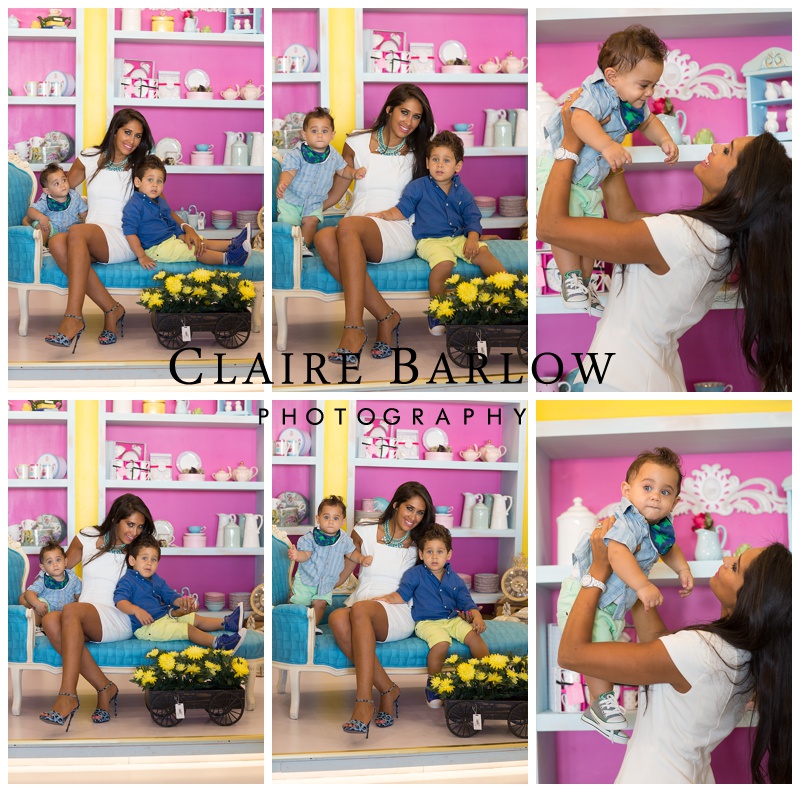 The stylish and fun loving, Enjy Kiwan shares with us intimate photo moments, captured by Claire Barlow Photography, at her vintage store Rubabikia with her two sons Karim and Yousef aged 2 years and 1 year respectively.  The former banking analyst gave up her career to raise her two boys but took on the new challenge of owning her own business. She tells us the joys and challenges of having her own business, raising two sons and looking after her husband.
 How long have you lived in Dubai?
I am originally Egyptian,  but was born and raised in Abu Dhabi and studied in Dubai at the American University of Dubai.  After graduating, I moved back to Abu Dhabi.  In 2009, after I got married, I returned to Dubai with my husband to raise our family.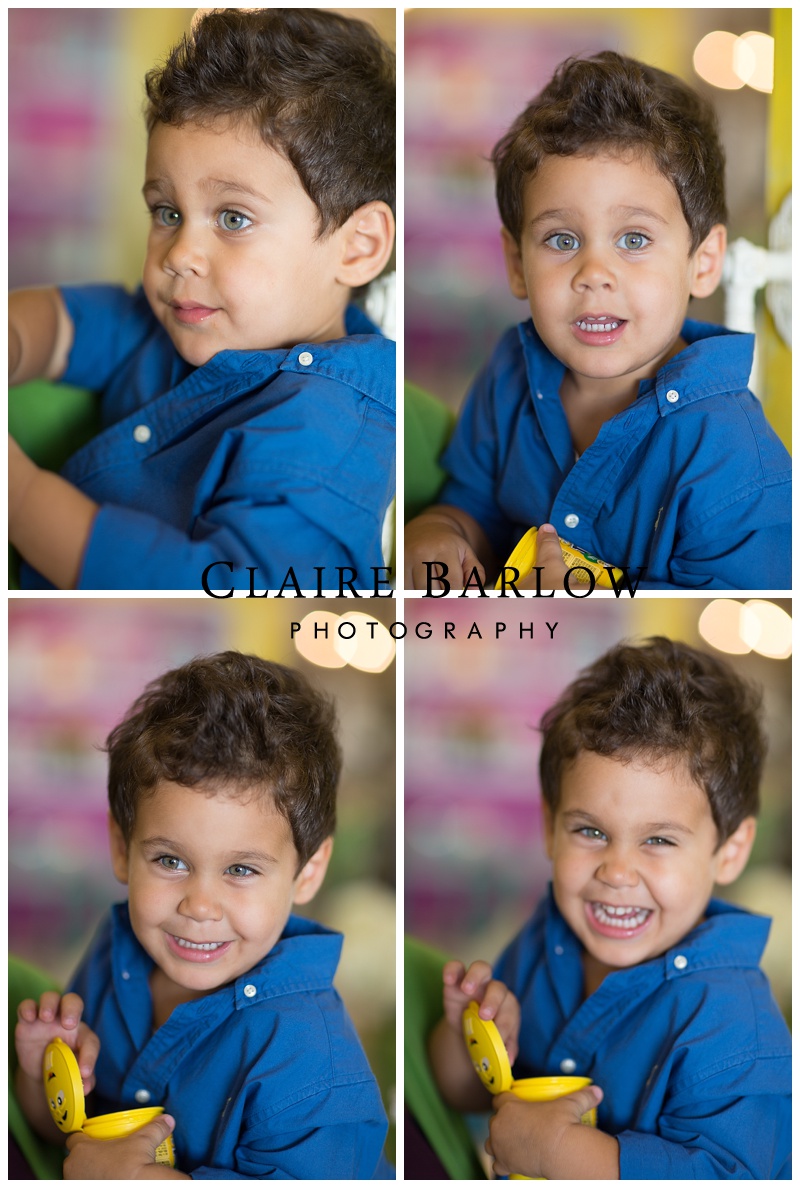 Can you describe how your husband and you met?
He interviewed me, literally.  My CV was sent to him through a common friend and he offered me a job but I didn't take it. As we were working in the same field we always bumped into each other and developed a friendship over time, and 6 months later we were engaged.
You are the owner of Rubabikia?  Can you tell us more about the name of the store, and the concept behind your collection of unique furniture and house accessories?
Rubabikia is derived from the Italian term' roba vecchia' which in English translates to 'old stuff'. The word Rubabikia has become widely used in Egypt by wandering street vendors who buy old furniture and antiques and sell them from their carts yelling 'Rubabikia' to attract customers.
Our company motto is "Home is where the art is".  Most people like to be unique; be it in the way the dress, what they drive and, of course, most importantly, where they live. Recently, most home interiors have adopted the more modern cosy neutral-coloured home, which is not a bad thing, but I felt a need for change in the market. I am an advocate of colour.  I look at the colours of a piece of art and assess what unique and personal touches and features it can bring to any home. Rubabikia is also not strictly just for the vintage lovers. I'd like to believe that we cater to most people's tastes.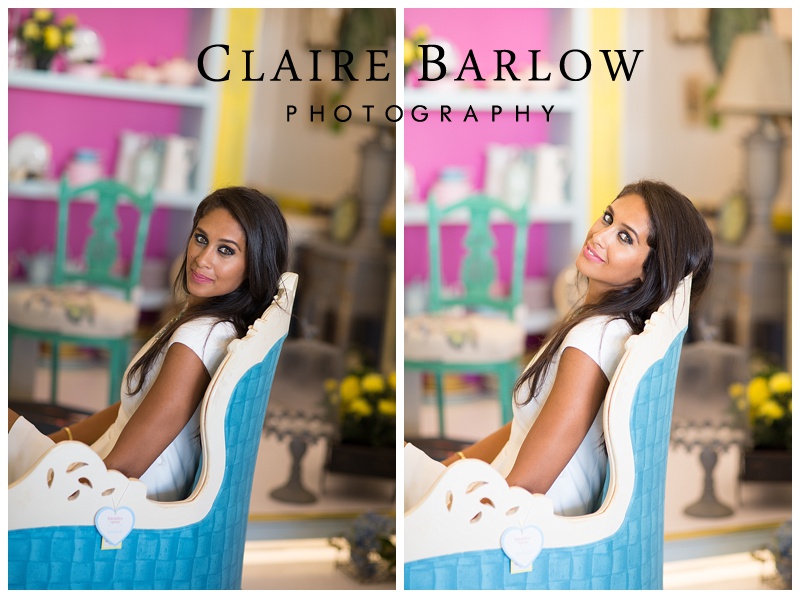 Can you tell us the inspiration to start your business?  When did you launch Rubabikia?
The vintage theme has been a popular trend for the past few years now for clothes, accessories or furniture so when I was furnishing my family home the vintage concept suited my style the most. However, it was almost impossible to find unique vintage themed pieces for my house so I started buying accesories online and employing carpenters to create furniture pieces for me.  The process turned out to be long and costly and the end-product wasn't always what I had imagined it to be. When I finally finished decorating the house, house guests  and friends were extremely complimentary and they would  ask how I found my pieces.  That's when I recognised there was a market for such products.  My journey with Rubabikia started in October 2012, and the boutique was launched October 2013, a year later.
You have two gorgeous little boys.  How do balance your time with them whilst running a business?
I don't!!  People comment that I make motherhood look so easy because I opened my boutique only a few months after the delivery of second son, Yousuf.  And on top of it all, I still managed to keep some semblance of a social life.
On the contrary, balancing everything hasn't been easy but I couldn't  afford to sit around – what had to done had to be done.  My business is my 4th baby (not forgetting my husband too) and it demands a great deal of attention from me and I have no option but to fit Rubabikia into my daily schedule.
As cheesy as this may sound but a To Do list is what keeps me sane and organised.  I have a family list and a business list – lists are how I started and planned this business and it is how I intend to maintain it.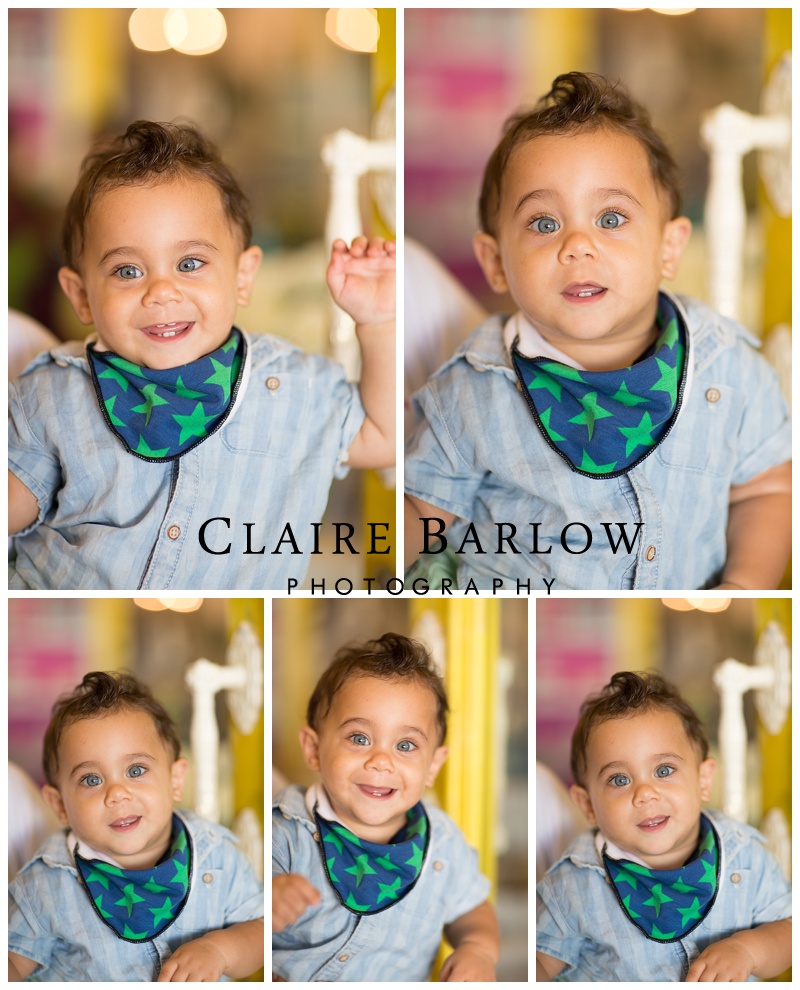 Can you share some of the difficulties of running your own business that many people are often not aware of?
I always imagined that venturing into a business of my own would be so much easier. I was a banking analyst and a finacial editor at Thomson Reuters so my worries as an employee were limited from 9 to 6.
However, when you own your own business it never stops – it's 24 hours.  I take my worries to bed.  It has also been an emotional rollercoaster and I am constantly on my toes fretting what we need to buy to add to our collection and what we have sold too.
People congratulate me for starting up my own thing, but the secret isn't about starting something but having the stamina to maintain it  and to take it to the next level.
What has been the greatest struggle for you about motherhood?
Guilt.  Guilt towards my children, my husband,  myself , and my career. As a mother you need to balance and manage all the above, and it is just hard to perfect in all your roles without compromises.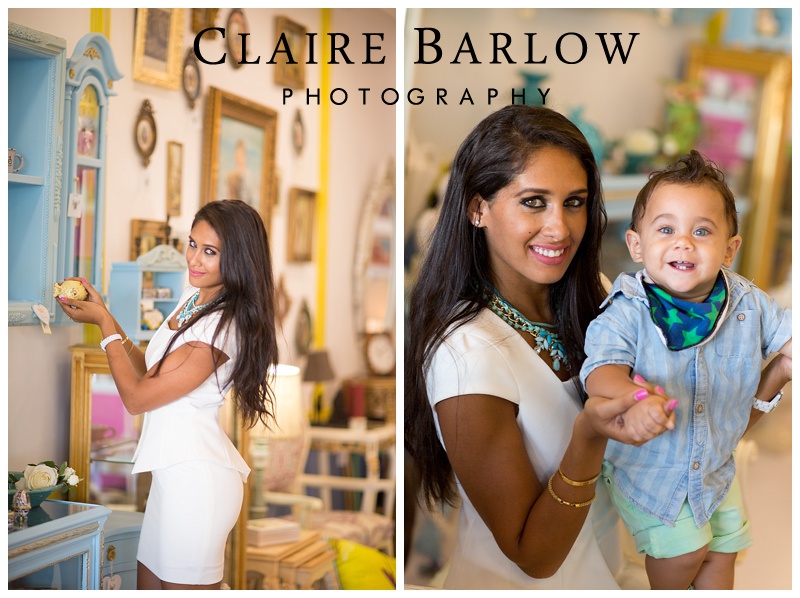 What have you discovered about yourself as a person since having your boys?
My brain is a factory.  Having children empowered my brain with the capability to manage 100 thoughts simultaneously despite the sleepless nights and crazy tantrums.
I can be sad and happy at the same time. Motherhood opened up a whole new world of emotions for me. One where opposite emotions can co-exist at the same time.
Can you share your special place in Dubai that you like to bring the boys?
The Westin Hotel.  I love the beach and I want my boys to love it too. The Westin has a baby pool and a beautiful grass area where we  get to relax whilst the kids are running around.
Which nursery are your boys at?  Why did you choose this particular nursery?
Home Grown Children's Eco Nursery. Home Grown is an eco friendly nursery. I have to admit that I have not always been considered "green" so when I heard that Home Grown educated the children about being more 'green' to help our environment, I immediately enrolled them and I didn't look anywhere else. For me, teaching children to care about the environment means teaching them to care. Full stop. It is one of the most important qualities to pass onto our children.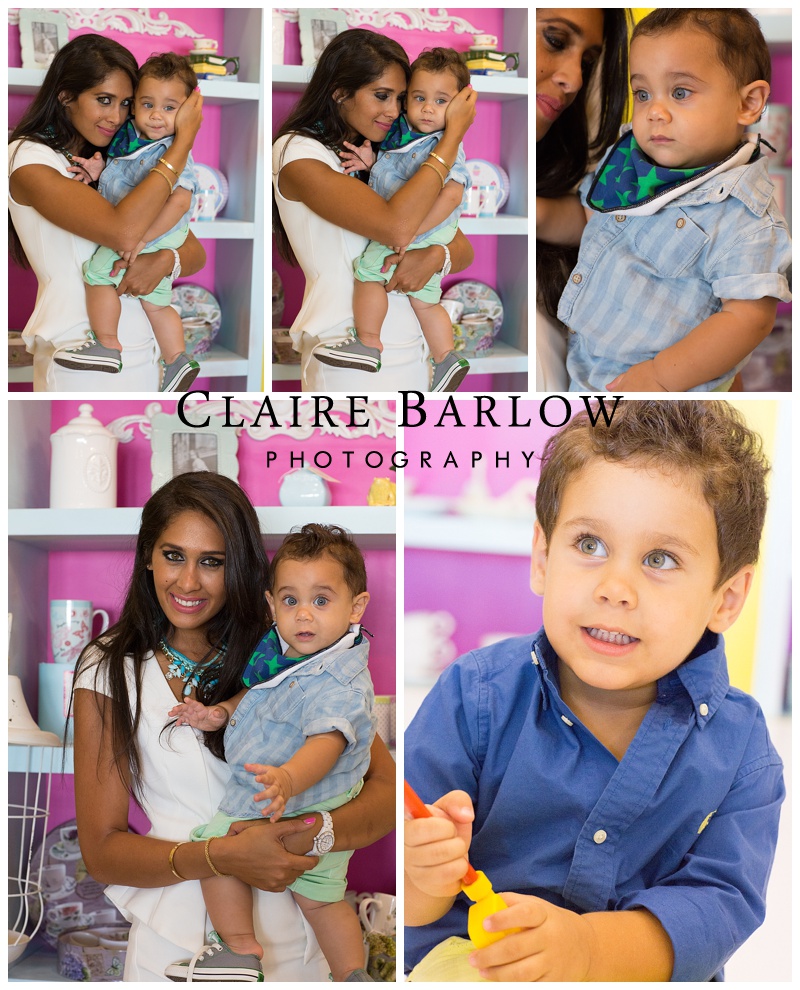 Which schools are your husband and you considering sending your boys to in the future?
Eek! That has been one of our biggest dilemma. At the moment we have only applied to Jumeira Baccalaureate School, JBS, for Karim, my eldest boy, as its one of the top schools on the KHDA list.  The other advantage is that it is also only a 2-minute  walk from our home.
We love your effortless sense of style, who are your top three favourite designers?
Dolce and Gabbana , Victoria Beckham, and Balmain.
What was the last item of clothing that you just purchased?
You mean items! haha. A pair of Current Elliot jeans and a few basic Forever 21 t-shirts!
Your husband's and your favourite date night restaurant in Dubai is….
Teatro at Rotana Towers! Despite the fact that many restaurants have opened in Dubai in the last few years dining there never disappoints, as the saying goes 'Old is Gold'.
Your favourite romantic getaway without the children is…
Ibiza. Ha ha! Not sure about romantic but it is definitely what I would call a getaway.
Rubabikia is located at The Palm Strip Mall in Dubai.  Store No. F 06, 1st Floor.  Please call 04-351 741 for more details. 
Tags: Abu Dhabi Mum, Dubai Mum, Dubai Mummy blogger, Dubai Mummy bloggers, Enjy Kiwan, Expat mums in Abu Dhabi, Expat mums in Dubai, Home Grown, Home Grown Children's Eco Nursery, Homegrown nursery Dubai, Mums in Dubai, Rubabikia Dubai, Seashells On The Palm, Vintage Furniture Dubai
Sunday, July 20, 2014