Children's Products
Exclusive Interview | KenziBox | Leyla Lahsini and Shirin Benamadi talk about their backgrounds and their newly open business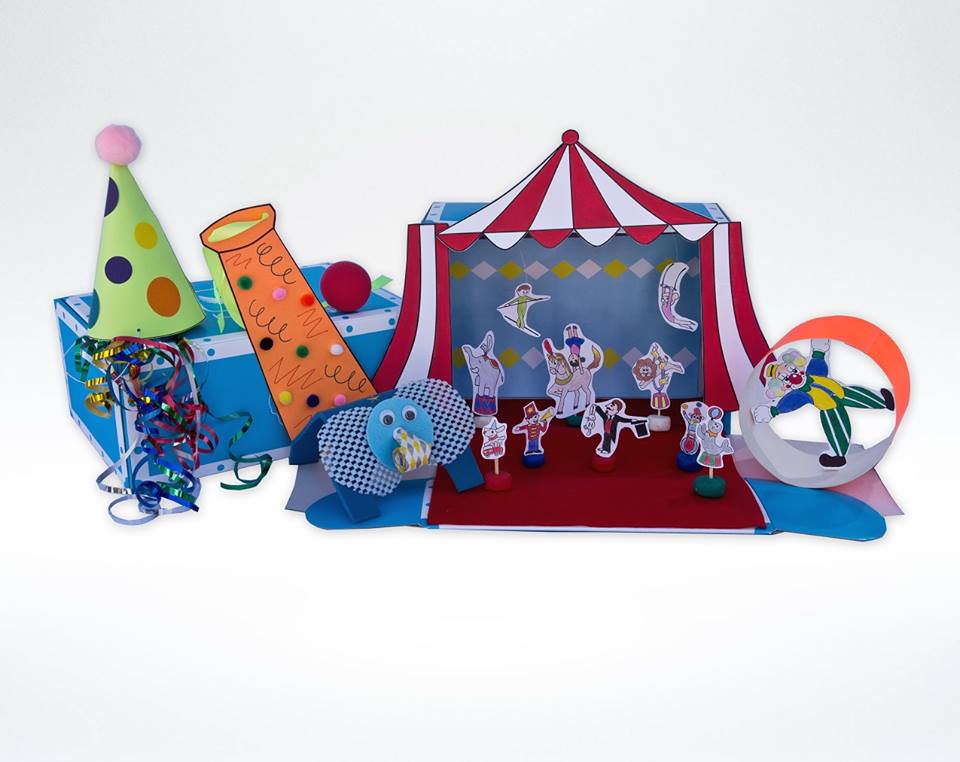 KenziBox is happy to offer Sea Shells on the Palm readers a 10% discount on monthly and 3 month subscriptions, and our Winter Wonderland box at AED155 (instead of AED185).
Promo code: seashellsw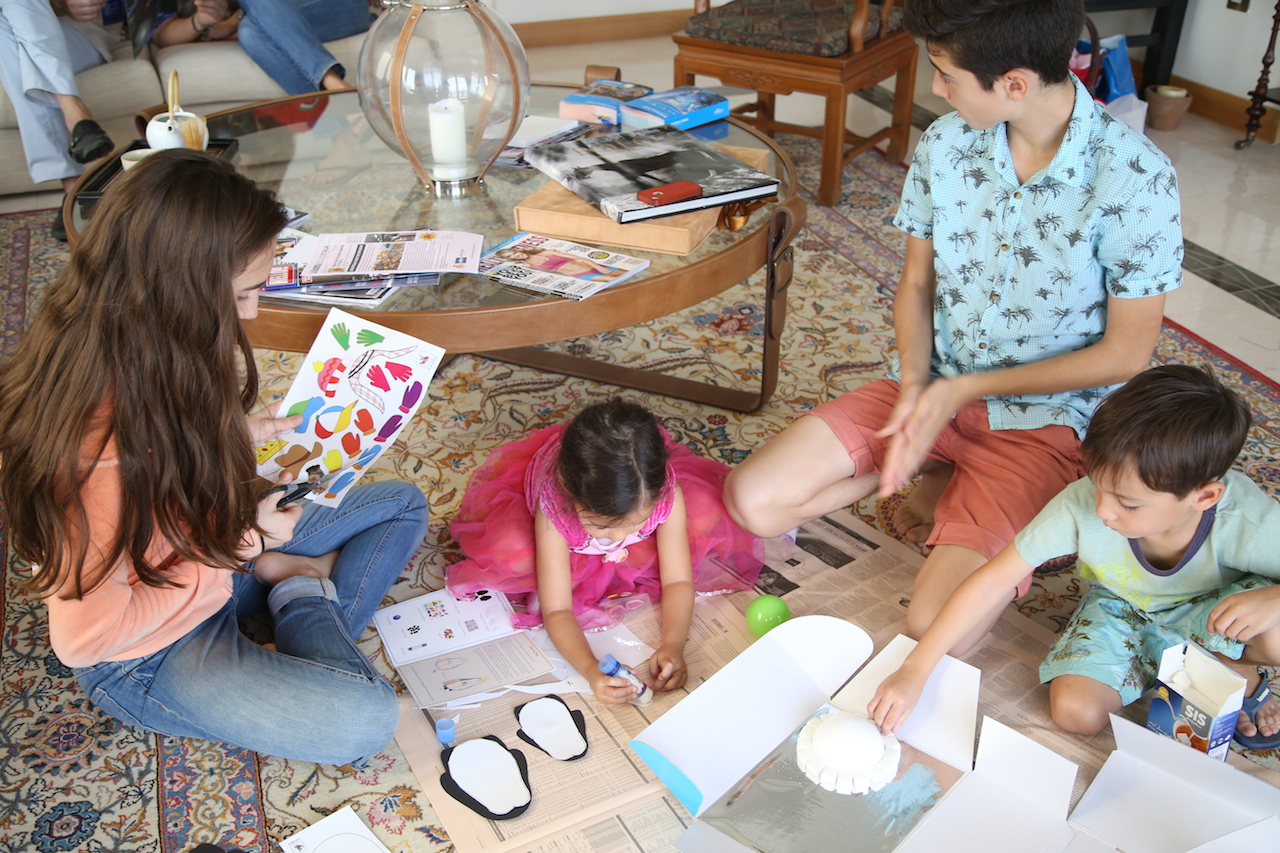 What my children tried this week and loved.
KenziBox is a complete arts & crafts box delivered to your home. It is a fun and easy way to make children enjoy craft projects and channel their imagination into something productive.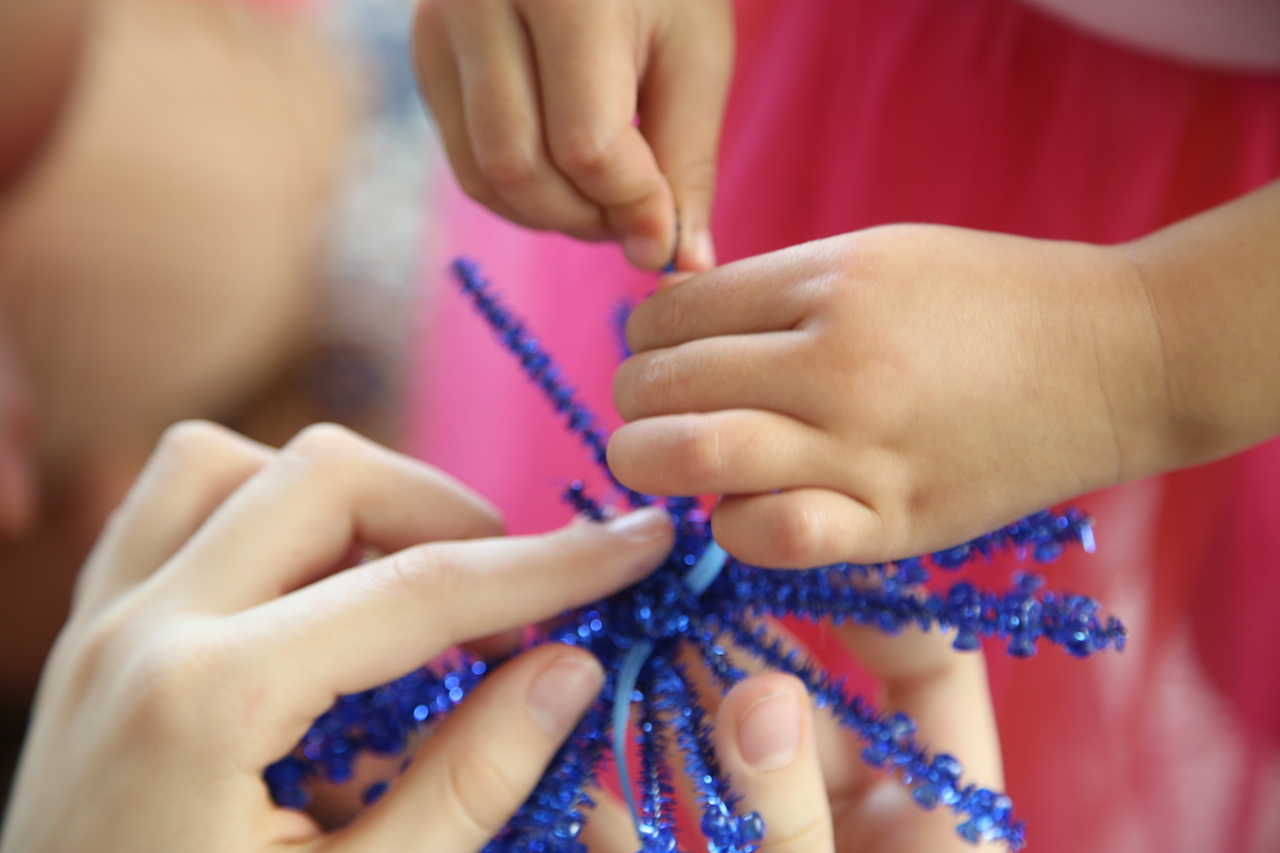 Leyla and Shirin are two Dubai-based mums whom, in their own words, "wanted to find a better way to inspire their kids and to share this journey with others."
In this exclusive interview, they talk about KenziBox, the challenges of creating their business together and their life in Dubai.
Can you tell us a little bit about both your backgrounds?
Shirin: That's a loaded question! If you're asking where I am from, I can only tell you with certainty that I call Washington, DC home. But how I wound up in calling DC home is a long story involving several nationalities. My mother's side is Palestinian & Lebanese and my father's side is Iranian. My father was the Iranian ambassador in Kuwait where I was born, and then we moved to DC. I'd like to think of myself as a world citizen with a twist of Arab. Having been with my husband for nearly 12 years now, I also feel at home in Algiers where he is from. If you're asking about my recent professional background, I've worked in Real Estate, on the trading floor at Fannie Mae and spent 3.5 years at an Investment Bank in the DIFC. I'm a worker bee – my first job was at a Floral and Garden Center at 13 years old. I tried to get the job at 12 years old but the manager said it was illegal and to come back after my 13th birthday. I did, and started the following week. Other than taking one year off in Algiers to learn French I've always worked. It's impossible for me to sit down and turn off.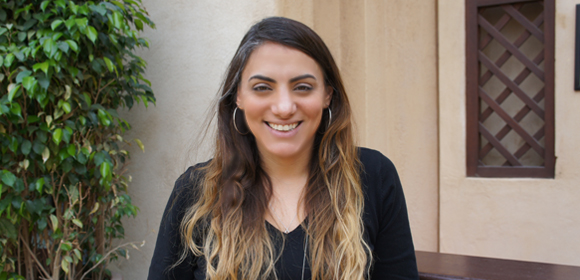 Leyla: "It's complicated"… I was born in Bahrain to a French mother and a Turkish father. I grew up in Istanbul, studied in Paris, worked in London and have been in Dubai for three years and a half. I call Istanbul and London home. My husband is from Casablanca, so our common home is London. Not sure where my kids will say they are from?! I am for sure a good mix of Turkish and French, and adopted the anglo-saxon ways.
With regards to my professional background, I worked in hedge funds and consulting, before I realized that I really wanted to be an entrepreneur. That's when I decided to leave my office job and apply for an  MBA at London Business School. I had the opportunity there to to work with a restaurant entrepreneur, with a large grocery retailer, and with a consulting firm experiencing completely different work environments.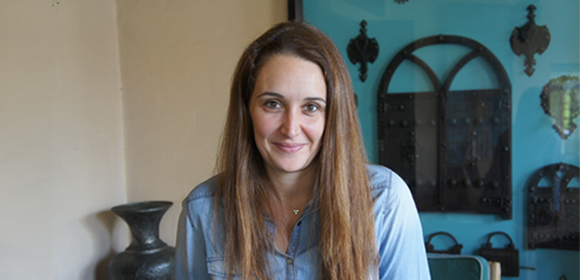 Where were you both educated?  What kind of upbringing did you have?
Shirin: I completed all of my schooling in the US – elementary through MBA. I attended an International School, before getting an IB Diploma was popular, and was surrounded by diplomats and children whose parents worked for the World Bank Group. I had a very international upbringing – DC is a cosmopolitan city and I was exposed to people from all over the world throughout my childhood. I'm the definition of a Third Culture Kid, but my mom and the International School I attended still managed to make me feel like I had a village.
Leyla: I went to a French high school in Istanbul, then to university in Paris and completed my MBA in London. I have always been with international people, and that is where I thrive, that's "my normal".  At home, we grew up speaking French to my mom, Turkish to my dad, and would listen to them speaking English between them: to follow a conversation in our house was like watching an episode of Dora the explorer! I am a good mix of both cultures: cartesian like a French and warm/caring and entrepreneurial like a Turkish. My Moroccan husband and my years in London also influenced my social skills.
What education system did you choose for your children and why?  Which schools have you chosen and why?
Shirin: My daughter is in the French system. It was the most logical choice for us as we speak English, French and Arabic at home. Wherever we may go from here, there is always a French school and it would make the transition easier on the kids. My husband is also a product of the French system and we feel that it provides a good structure in the early years when children are forming study habits and methods of how they absorb knowledge. My son is a younger and attends Nursery near my home.
Leyla: My older son attends JESS and my younger one started nursery at JINS. I am very keen for my kids to attend the British system as I find it is very strong for instigating the love of learning and teaching soft skills such as teamwork and self-confidence. Our next stop from Dubai will probably be London so it made sense for that too.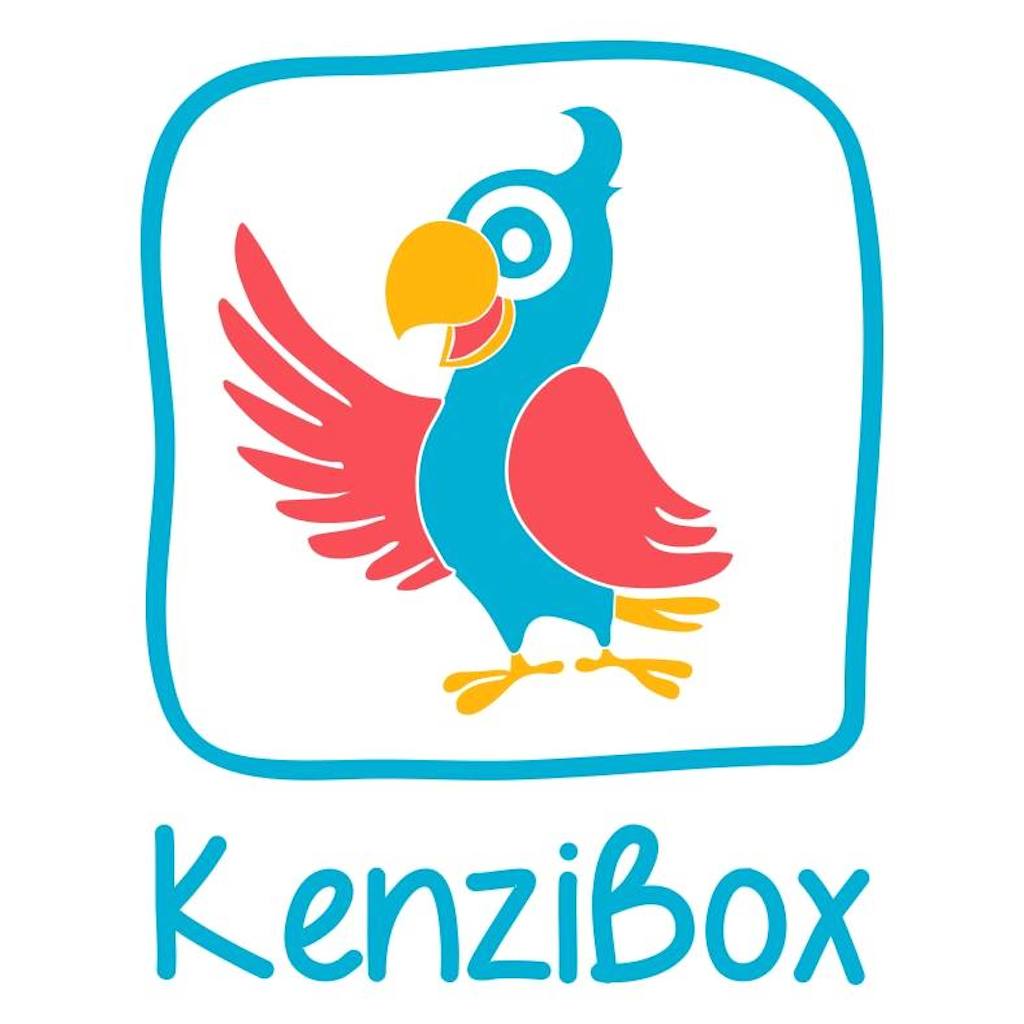 Can you tell us what is the KenziBox?
We want to believe that KenziBox  offers parents  a quality time with their kids at home, doing handy and engaging activities together. We take care of all the hassle of organizing crafts at home, leaving the parents to enjoy meaningful moments with children.
Each month, our educational arts&craft activity box comes with a new theme with 4 manual activities with all materials and instructions included.  The box is recommended for children between the age of three and eight, as approved by the primary school teachers on our advisory board.
We are an ecommerce business so you can order on KenziBox. We accept credit cards and cash on delivery, and deliver for free to most of the UAE within 2-3 days. We also participate in various markets in the UAE as that gives us the opportunity to exchange with  from parents and kids directly.
What was the inspiration behind the KenziBox?
Our kids inspired us with the idea. Both of us had wanted to find indoor activities for our then two years old but could not come up with a readily available solution. And where I (Leyla) would give my son paint and playdoh and let him fiddle with it, I would see Shirin doing some super fun crafts with her daughter. I would have never thought of some of the ideas she had, like that time when our kids were fighting over a toy sword and she solved the crisis by cutting 2 swords from a cardboard. Simple, yet genius.  And we thought, not everyone out there is crafty, but everyone wants to spend meaningful moments with their kids. Let's get them everything they need, ideas to materials, so all families can enjoy the joys of crating.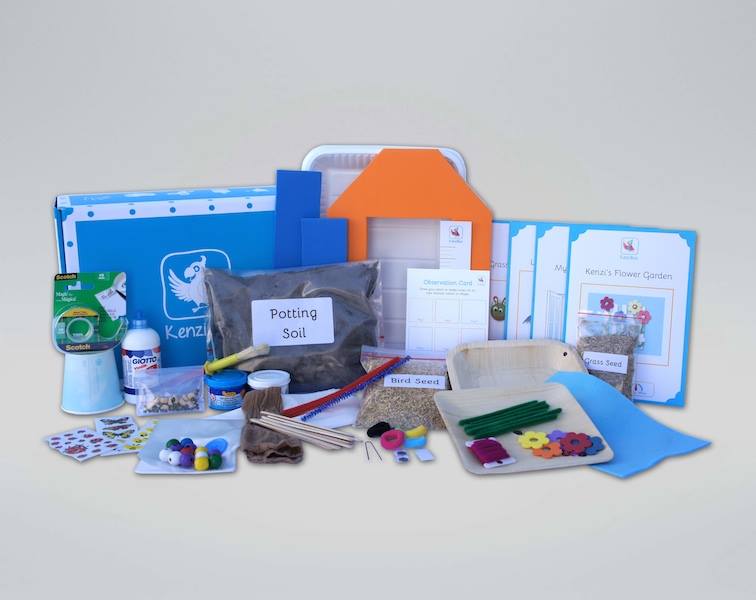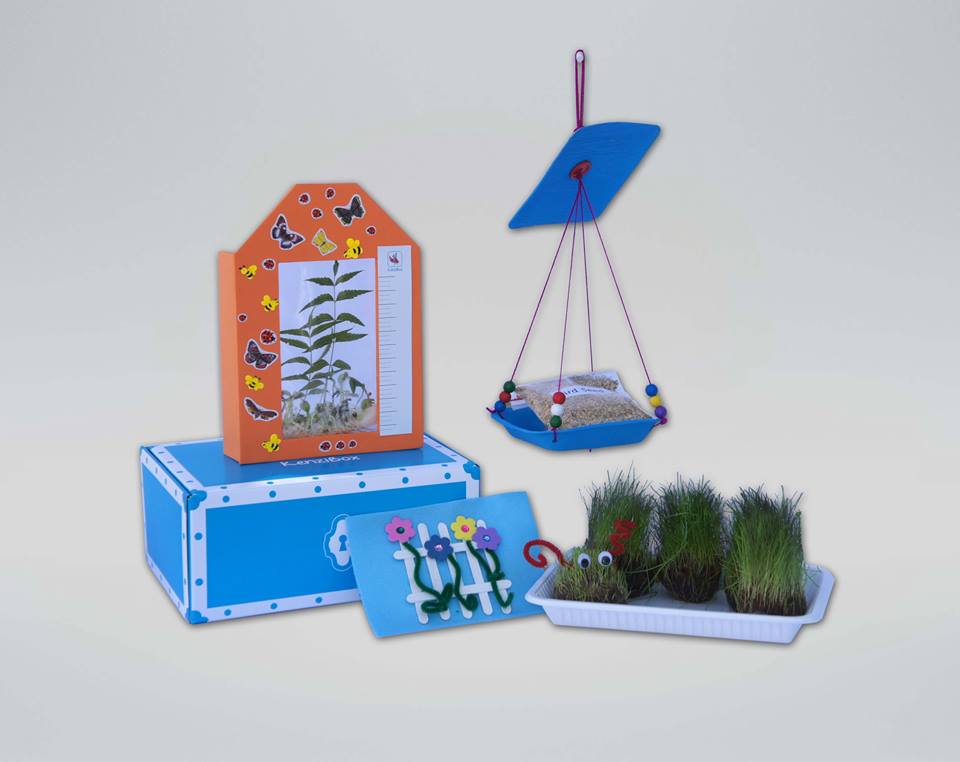 How and when should we use the KenziBox with the children?
We see KenziBox as a fun and meaningful way to spend family time at home, but really there is not one way to enjoy KenziBox. We have seen working parents enjoying KenziBox as a fun bonding time on Friday mornings, non working mums as a productive way to spend an afternoon at home. 8 year olds can probably do the activities by themselves, whereas 3 year olds need assistance with the instructions and some help from their parents.
We also pick themes that spark the imagination and encourage further exploration. We give ideas on our blog of other activities you could do, from crafting to reading books, or perhaps exploring Dubai through the lenses of our theme of the month. We like KenziBox to be the start to meaningful conversations and learning opportunities.
What challenges have you faced in the start up process?
I guess "patience" is the key word here. Nothing goes as fast as you initially plan for it. We started working on this in February and were pretty sure we would have launched before the summer, it took us double the time.
Choosing business partners in Dubai can be tricky?  How did you decide to work together?
Choosing a business partner is probably tricky everywhere. We were first friends and one of the first things we promised ourselves is that we would preserve the friendship no matter how bumpy the ride is. We also realized that our skills and personalities are very complementary, so it works! Having both worked in banking environments, we often find we have the same work ethos and methodogies: attention to detail and understanding of deadlines are examples.
Would you say that the KenziBox is for boys or for girls?
Imagination has no gender! KenziBox is for both boys and girls. We are all about creating and we did not see this as a boy or girls thing. We pick themes that have an educational value: there are no boy/girl themes in the classroom, we like KenziBox to be that way too. Every box will be interesting for both and we don't believe that making it more pink/glittery or more blue will add any value.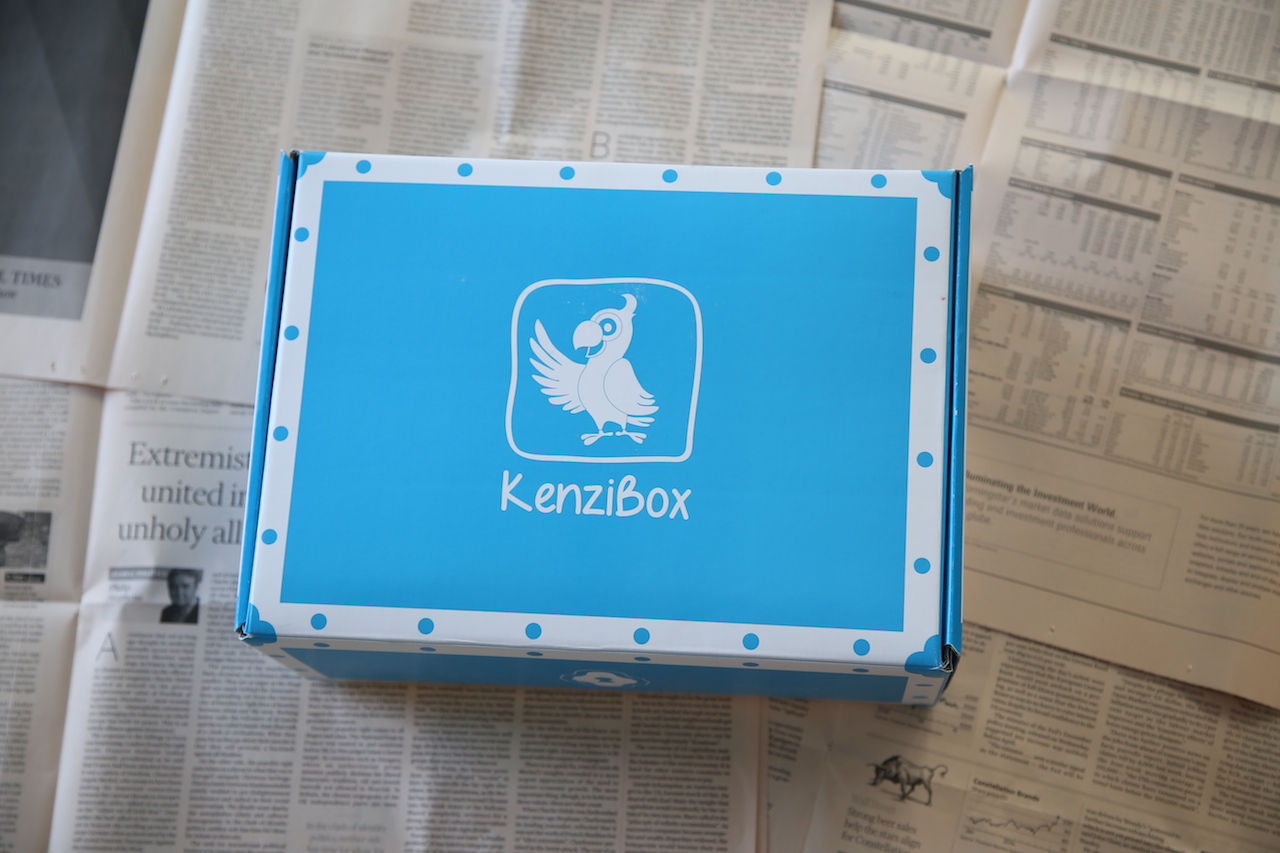 What are your thoughts on the deliberate toy targeting for the different genders?
Shirin: This might be one the most aggravating things I see in toy stores here. I end up ignoring the signs and wander off to look for very specific toys, games or puzzles. I hate that we box children in to certain roles and feel like they should be left to discover whatever peaks their interest. I love stores like Read n' Enjoy in Rimal (JBR), Toy Corner (near Tom & Serg) and Haba (near Bounce). These stores allow for a little more creativity and carry brands and items you don't see in the big chains here.
Leyla: I think it's sad and takes away some nice learning opportunities. I like that my son will get the girls to dress up as superheroes and fight with swords in our house; and will play with barbies in his girl friends' houses. He does not see a difference and can invent a whole universe around pretty much anything.
Apart from the KenziBox what do you enjoy doing with your children in Dubai?
Shirin: We love being outdoors! I try to change it up with them, parachute toys we toss into the sky, sidewalk chalk, water squirt guns, bubble blowing. Living in the Marina it gives me the option to walk around a bit more and in good weather I will generally get them into their 2 seater wagon and set out on foot. They adore carousel rides and zipping around in their scooters. I'm usually chasing behind
Leyla: Outdoors! We love the parks (this is the Londoner in me) and the beach. Just getting closer to nature, walking barefoot in the grass or the sand, discovering and exploring the nature (trees, waves, etc..) is great fun for them and re-sourcing for us. We are yet to try camping.
Your favourite holiday with the children?
Shirin: To see family. I love going home and having our family and friends discover how big they've grown or how much they are talking now.
Leyla: Although it involves a bit of logistics, I love roadtrips in a new country. They get to experience the hustle and bustle of cities, to see very green places, the snow, mountains, lakes, etc… (Or maybe I need those trips so I make it work for the kids haha) We took them to Bali, Norway, Greece and Thailand. Next on the list are Iran and Sri Lanka.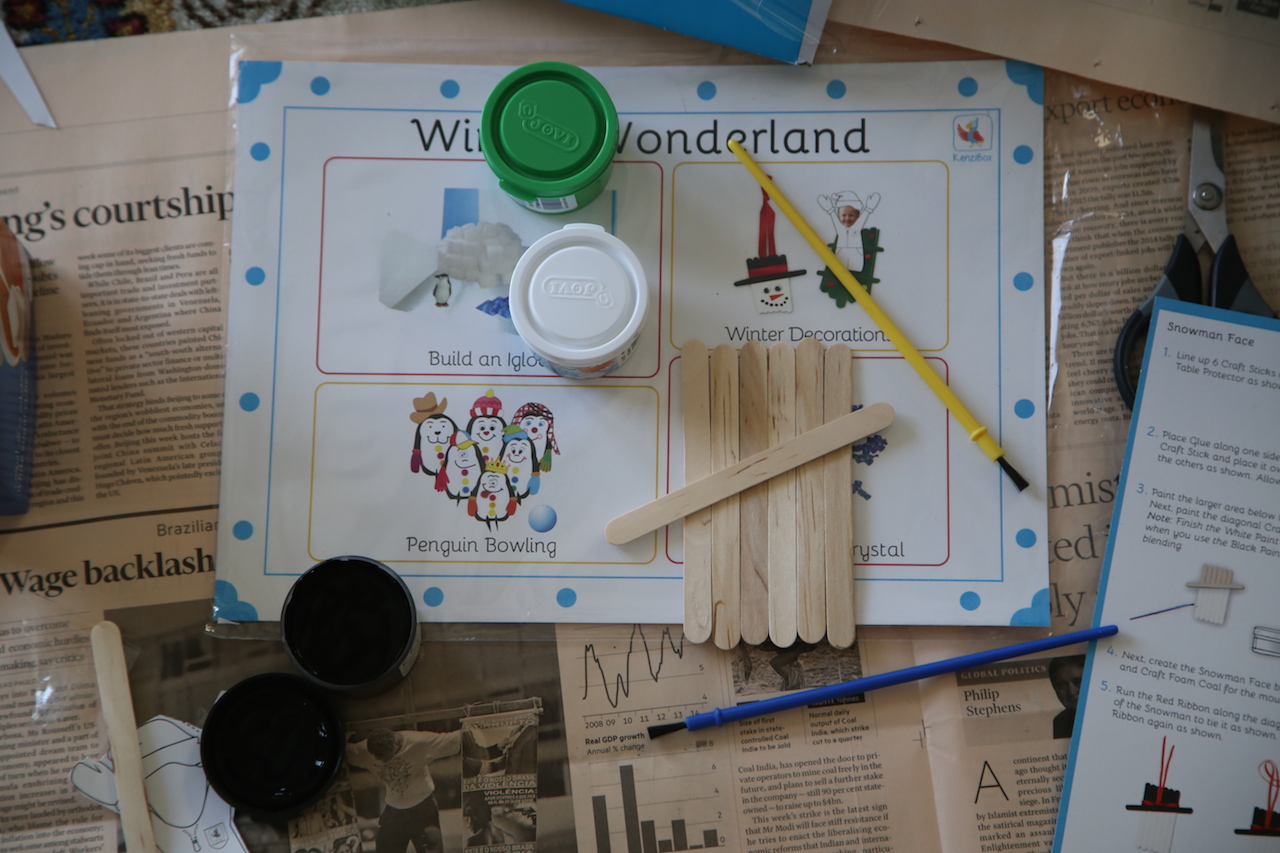 Best restaurant in Dubai with children?
Shirin: Anything open air! I feel less bad about the noise and mess that way! Because of nap times and early bedtimes, breakfast is one of the few times we can all eat out together, and we generally end up at Eggspectation.
Leyla: CityWalk is our new favourite place, kids can scooter, run around and there is plenty of nice restaurants to choose from. Ping Pong and Carluccio's are great with kids, and when we are homesick we like Anatolia, Zurna and Momo's.
If you had a date night with your husband, which hotel would choose to stay at in Dubai?
Shirin: The One & Only on the Palm.
Leyla: Al Qasr
Name three of your children's favourite reading books.
Shirin: My kids love Goodnight Moon and anything from Madeline series. I've recently introduced my nearly 4 year old to the Berenstein Bears series which I read as I child. Its great in addressing very common every day issues kids face. She's really taken to it.
Leyla: Hmm this is a tough one, we read in 3 languages but in general anything that involves a fireman/policeman, big trucks/machines or superheroes is a hit. We started a subscription to French kid magazines "Pomme D'Api" and "Histoires pour les Petits", and we get new stories every mont, which spares me trying to find new books all the time. (I believe the magazines exist in English too). Right now, the favorites are Little Red Hood, Jack and the Machine series, and a French book about the circus.
http://monde.bayard-milan.com/
(just realized they do English, Spanish and German!)
If you could give advice to a mum with a new born what would it be?
Shirin: The sleep deprivation doesn't get better, but you do get used to it. Most important, to trust her own instincts and to silence the chatter and opinions that she will hear unless she's asked for help. And she must be able to ask for help.
Leyla: I would say just follow your kids and your instincts, don't try to impose yourself a rhythm that is not yours and highly recommended by everyone (books and/or friends). I find the kids are the happiest with their mum and when their mum is happy. If you feel like always holding your baby, do it, sleeping with him, do it. Do what feels right to you. And get yourself out there, meet other mums, go for a walk, the first few months can seem lonely but it only gets better. And stop looking at your watch and calculating how much you slept, just count every minute of sleep as a blessing.
KenziBox – How It Works
SIGN UP for a subscription or buy a single box to join the KenziBox community
RECEIVE a fun-filled KenziBox with four specially designed craft activities including all materials and instructions
PLAY, build and explore.
Products:
Monthly Activity Boxes
Subscriptions
Party favors
Gifts
Contact info:
info@kenzibox.com
Tags: Arts & Crafts, Big on Children Dubai, Children, Dubai, Dubai Kids, Dubai Mummy blogger, Dubai Mummy bloggers, Educating your child in Dubai, Expat mums in Abu Dhabi, Expat mums in Dubai, KenziBox, Leyla Lahsini, Mommy Blogger Dubai, Mummy blogger London, Mums in London, Mums in Singapore, New York Mums, Seashells On The Palm, Shirin Benamadi, SOTP
Thursday, January 22, 2015