Fatherhood
Exclusive Interview | Mustafa Y. Koita, Founder and Owner of Koita tells us all about organic milk and life in Dubai with his family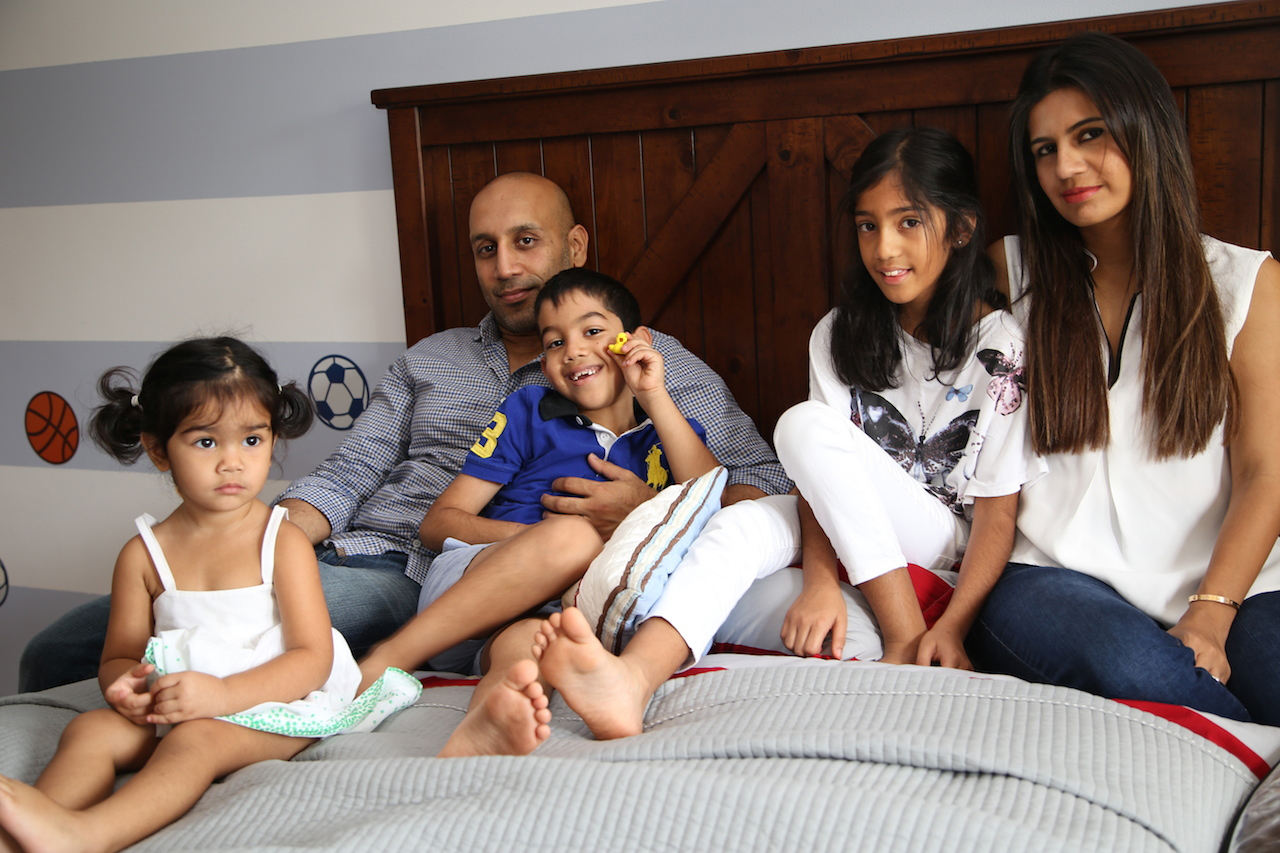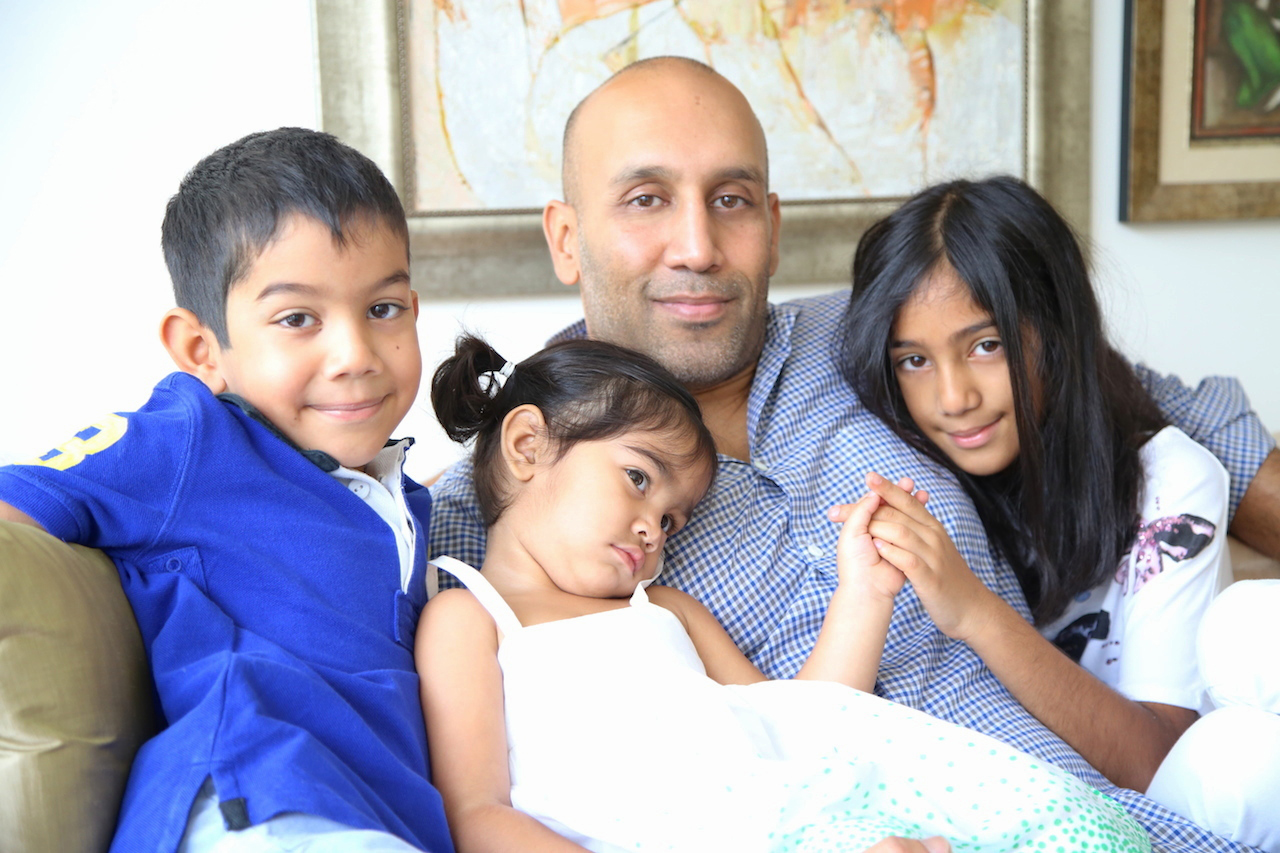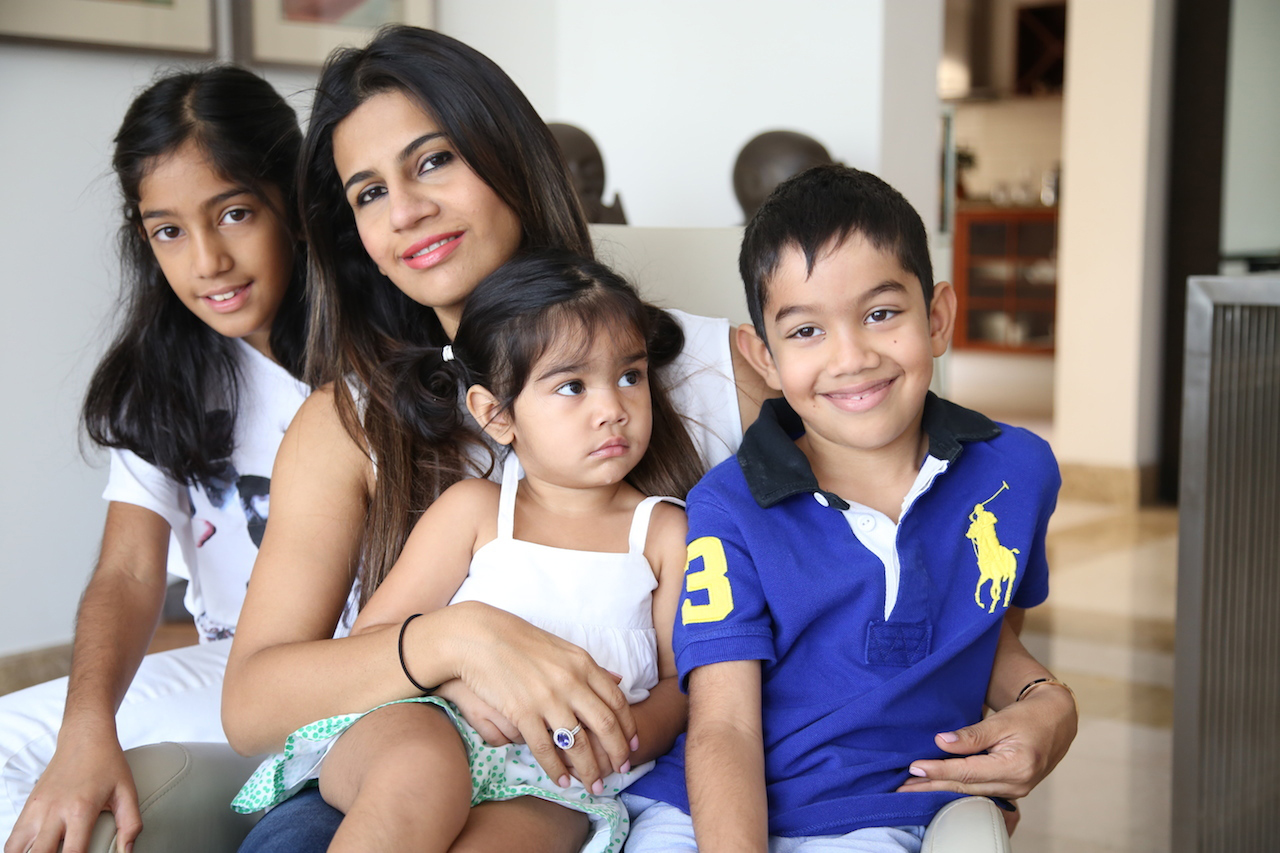 Tell us a bit about your background
My parents originally migrated to the United States in the 1960s from India. I was then born in Princeton, New Jersey and spent most of my life in Chicago – where my father worked for a big oil company. Because I was the first generation Indian in the US, my father always joked that I was a Coconut – brown on the outside and white on the inside! I went to university in the US as well and worked as a professional most of my life mostly in the technology sector (i.e. 3Com, Boeing, etc). I lived in New York City, London (where our first daughter Serena was born) and finally Dubai for the last 10 years (where our son Danyal and daughter Sophia were both born). My wife Maria is Canadian and we both see Dubai as our home now; we love it (minus the speeding tickets of course)!
When and why did you start Koita?
I've always wanted to start a family business for my kids; and choose Organic Food because it was something our family was super passionate about. We also noticed some health issues; and after we switched Milks and Meats (where we felt there was the greatest impact) over to organic, not only did they go away, but the food also tasted much better (cleaner!). We also noticed that organic foods were only available in limited outlets around the Middle East. That's when we saw an opportunity to bring premium organic foods to the larger market.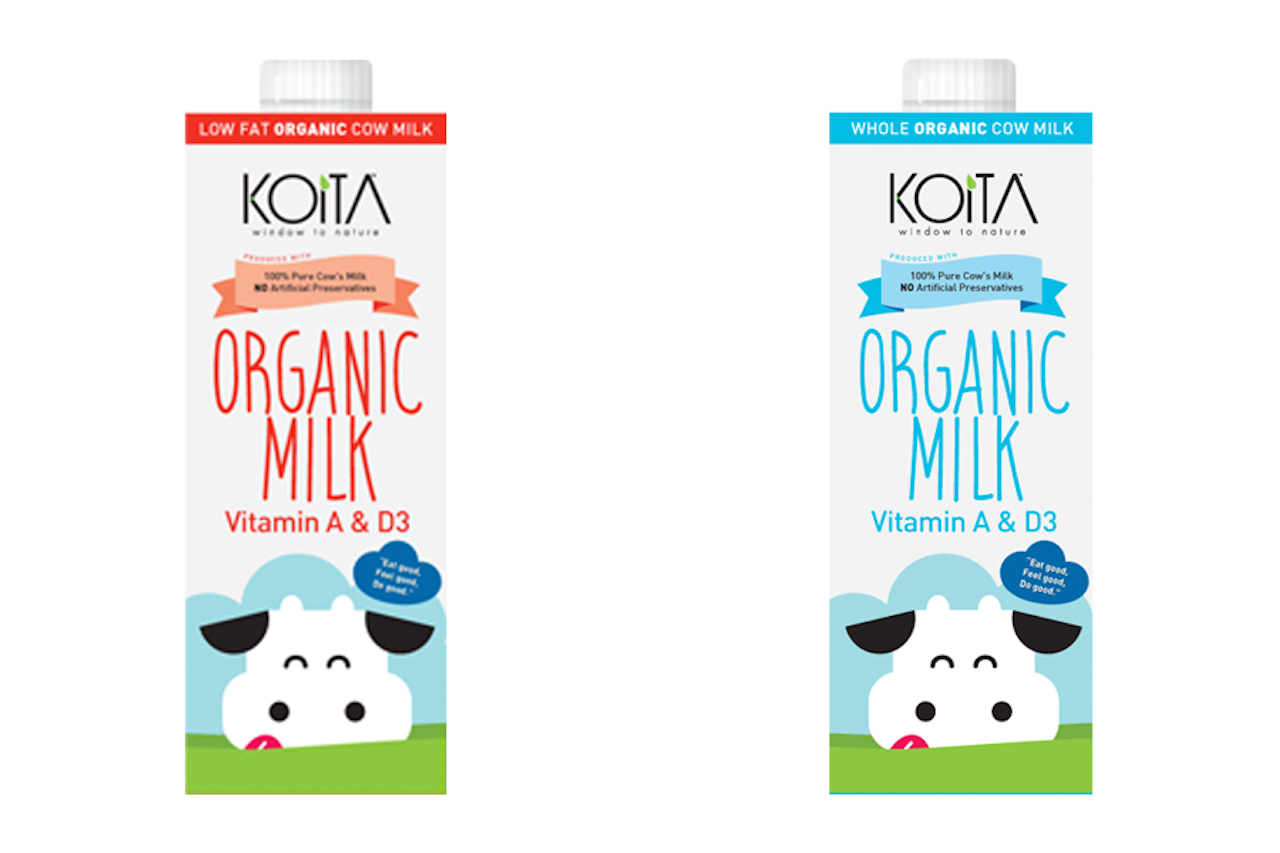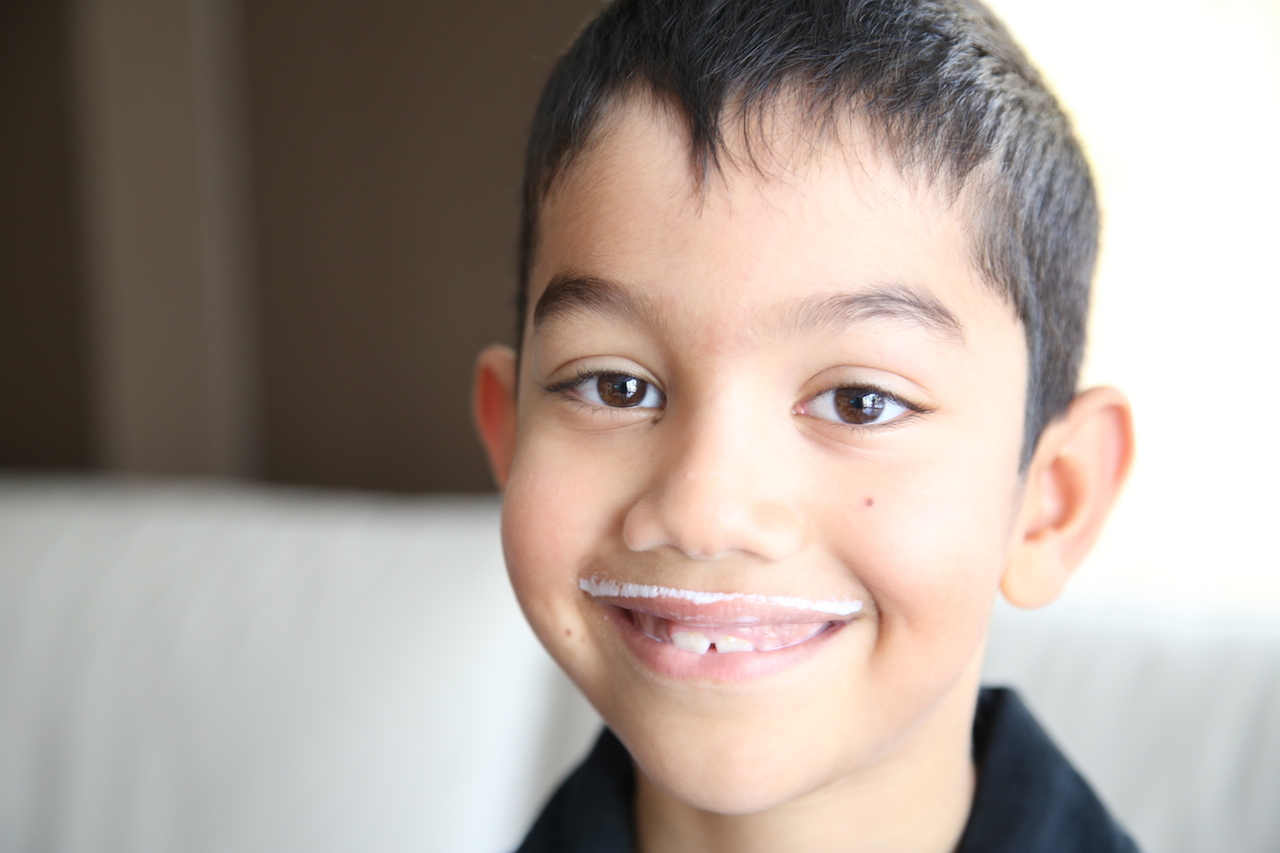 Can you explain the difference between fresh milk and UHT milk?
First of all most people don't realize but both short life (also known as fresh) and long life (also known as UHT) are both pasteurized. By pasteurized we mean heat treated to eliminate bad bacteria. Ultra Heat Treatment (UHT) is a means of heating milk for a few seconds with steam and then immediately cooling it down to kill off nasties and preserve all the goodness. The only difference between UHT and the short life (a.k.a. fresh) method is the temperature it's done at. Koita immediately packages our premium Italian milk using air-tight Tetrapak cartons (no plastic!) designed to keep light and oxygen out and the creamy goodness in. You don't have to refrigerate the cartons until after they're open.
Where do you produce your milk, and why did you choose that location?
Koita travelled the world for the highest quality premium organic milk. This included the US (East Coast, Midwest and West Coast), UK, Europe, and even in the region. We choose Italy because it had one of the most fertile environments, had very experienced and strict EU organic certification processes and frankly the milk tasted the best! My wife Maria is also keen on the fact that our production is just outside Milan…so on business trips, whilst I'm up to my waist in cow stuff, Maria is keeping an eye on the shops!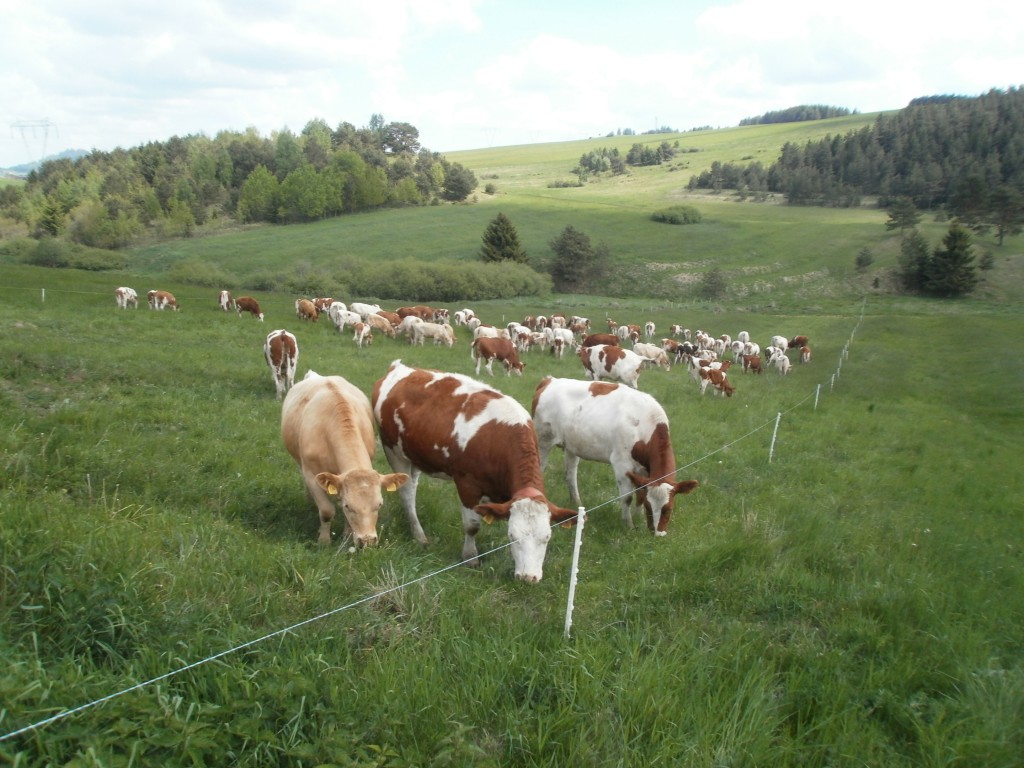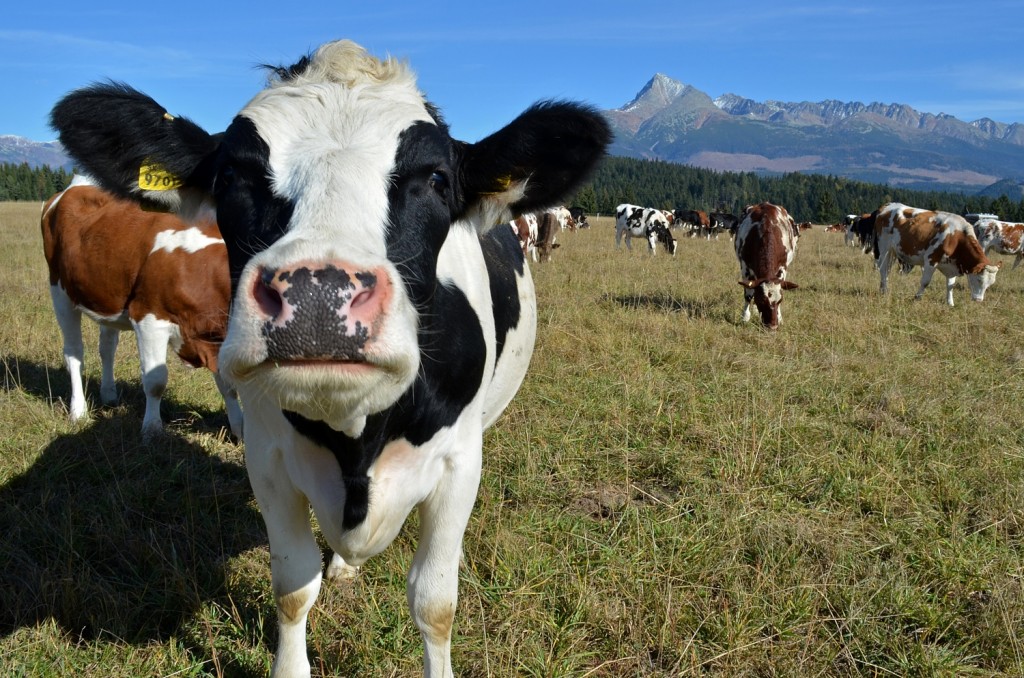 What made you and your family switch to organic?
Now that we have 3 children their diet is a huge priority in the house. Notably after all the unhealthy birthday parties, McDonalds cravings, and a whole slew of other bad eating habits we realized that you 'are what you eat'. When switching to organic the biggest impact comes from your milks and meat and that's where we focused our efforts. The biggest driver is that we want to rid our foods from toxic pesticides, hormones, antibiotics and artificial preservatives…yuk! Furthermore organic products just tasted cleaner and better to both us and the kids!
What are the main products at home that you ensure that your family has organic apart from milk?
Besides organic milk, we spend a lot of money on meats (Organic Chicken mainly) some snacks and cereals. We love Brad's Kale lately and also eat a lot of organic quinoa.
Apart from the Organic Milk, what other organic products does Koita have available in Dubai?
Right now we are pretty focused on the organic milk line, which we plan to expand (i.e. Kids sizes and flavours). We also distribute GoCoCo Coconut Water, which has been doing really well in this market where people are concerned with natural hydration! There are a few more products in the pipeline and we'll be sure to announce them soon!
Koita donates 5% of its yearly net profits to local charities. What made you choose those specific charities?
Giving back is a huge part of our corporate mandate and we take it very seriously. We're working with two wonderful charities and we choose them based on their vision, experience in creating real impact and, most importantly, trust. Adopt-A-Camp has been in the UAE for 10 years and helps many of the underprivileged workers who have built our cities. Koita has been participating in their events for the last 4 years. The Saudi Disabled Children's Association name speaks for itself. Koita visited 3 of their centers around Saudi and frankly fell in love with their children, staff and their many success stories.
Notably during Ramadan we are helping raise awareness and money for Adopt-A-Camp by selling T-shirts for 100 DHS. They are priced higher than usual because 100% of the profits go straight to Adopt-A-Camp…and the t-shirts are really cute! To buy one you find them exclusively online at www.koita.com/shop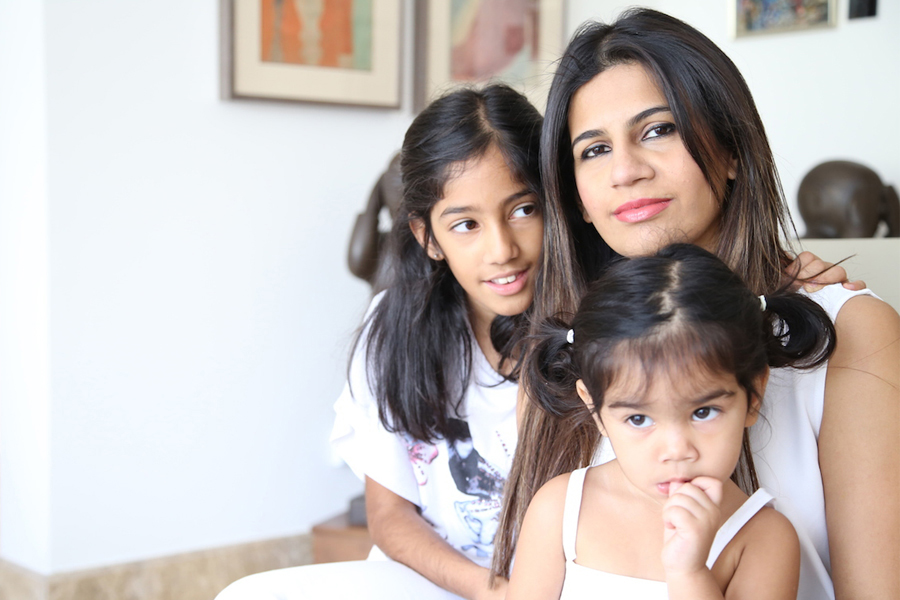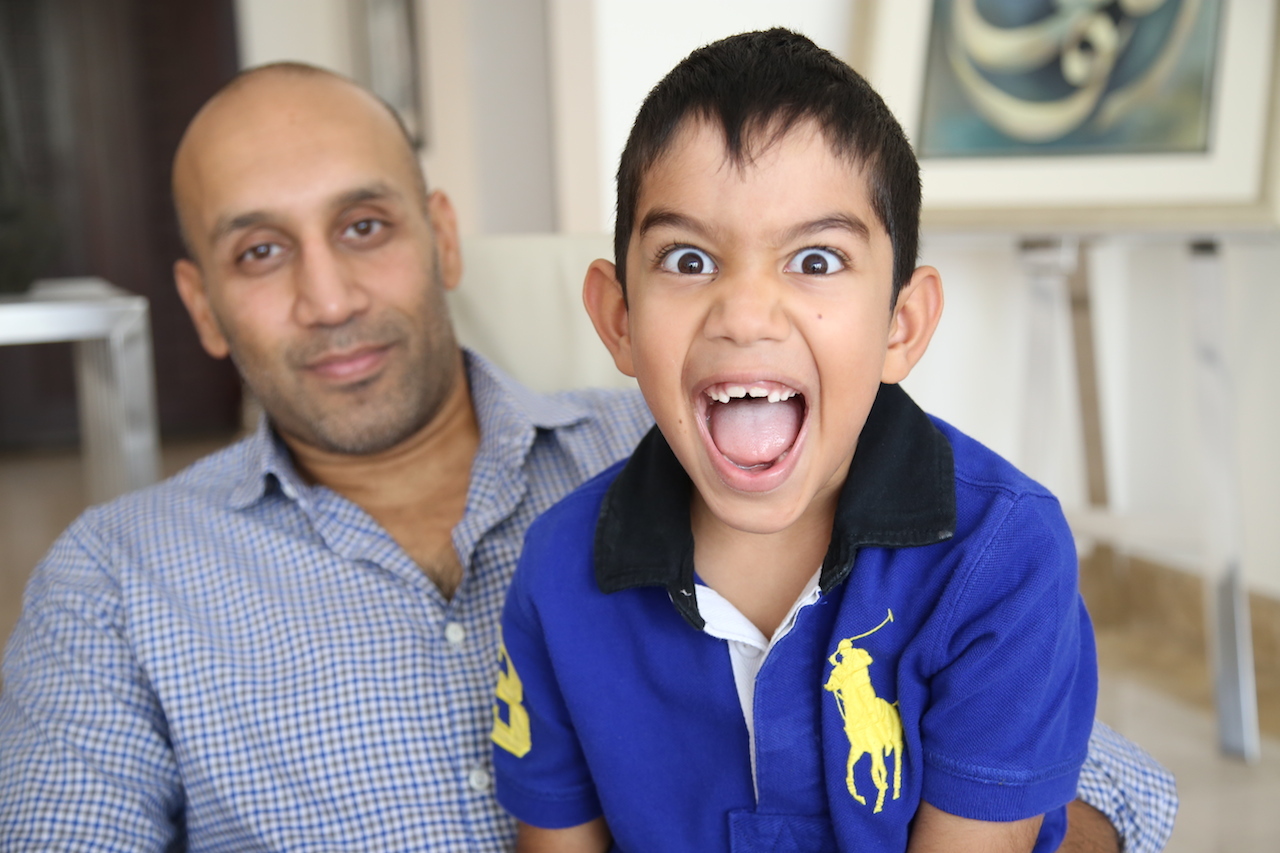 Tell us about your children, and what education system did you choose?
We have 3 great (and crazy) kids. Serena is our eldest daughter (born in London) and is 9 years old. Danyal is our son (he's the middle child) and is 6 years old. Danyal was born in Dubai. The newest addition (and most spoiled) is Sophia Koita, our 2 year old daughter. Danyal was not too happy about losing his 'youngest kid' spot to Sophia but they are now two peas in a pod! Both Serena and Danyal go to the American School Dubai…as will Sophia when she comes of age. Yes, that's 3 invoices we have to worry about each year!
Your wife and you both have companies to run, how do you both ensure quality time with three children on a daily basis?
Maria is focused mainly on raising our kids (who are a handful) and managing the many household affairs (which is not an easy task!). I have to commend her as she really puts her heart and soul into our children. Although she's playing a critical role in running her father's family businesses, it's at the 'Board level' where she's providing oversight and strategic direction. Between the two of us we've made an important decision to try and ensure a few things always happen with the kids, regardless of work. For example, I try to do the morning drops (can't seem to trade with my wife for the coveted pick-ups!), we eat dinners together and weekends are certainly blocked off. It's never enough and I do miss key moments at times, but it's a decent balance for us now. Honestly, we just couldn't do any of this without my wife's unbelievable support.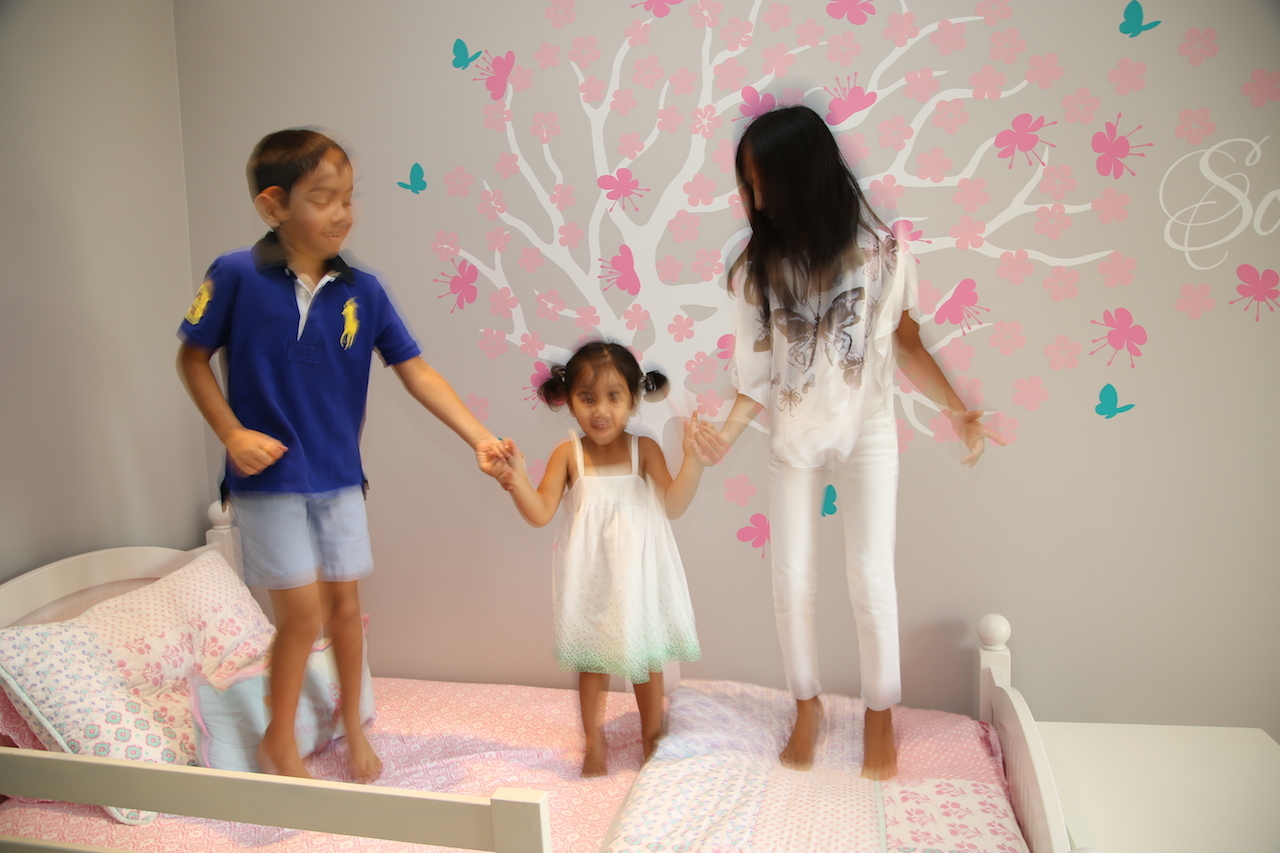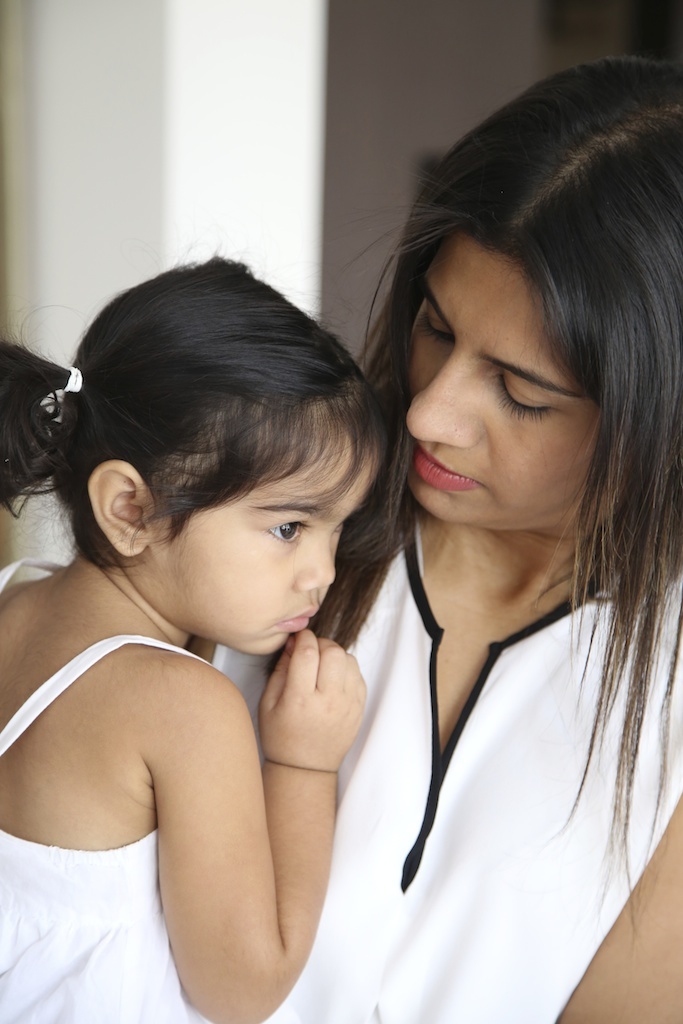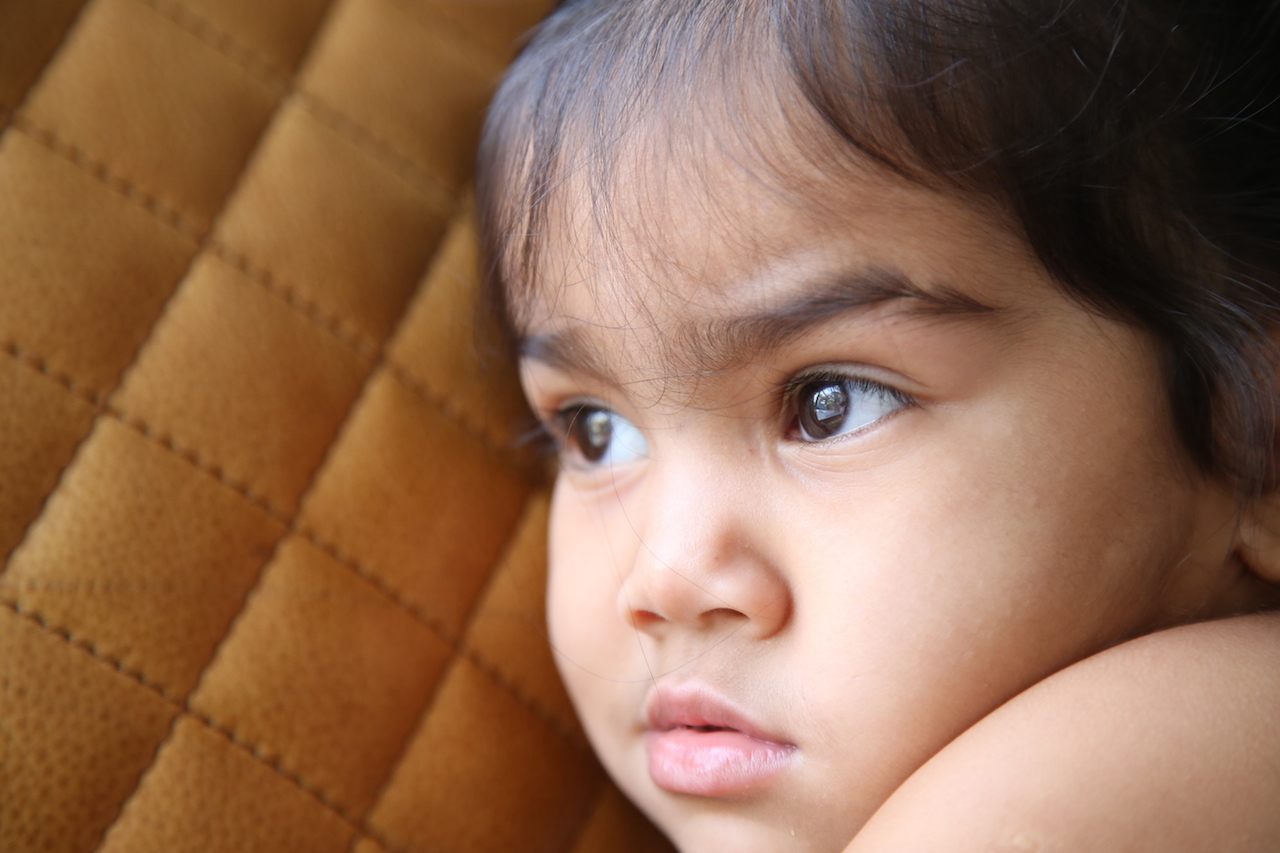 Favorite holiday with and without the children.
With children, it has got to be the United States over the summer holidays. The key driver is our kids get to spend time with their grandparent and little cousins in Chicago and Boston. We also love eating and shopping whilst in the US during our summer breaks, and we stock up at the outlet stores!
Without Children…wow what an exciting thought! Frankly just getting on an airplane and being able to watch an entire movie without interruption is a holiday in itself! However, my wife and I really love heading back to London – where we lived for many years before moving to Dubai 10 years ago. We miss walking through the city and the runs around Hyde Park!
What would you consider a perfect day out with the family?
Well my wife and I have different takes on this…but here goes with my version!
#10am Wake up (this is much better than the 5:30am I'm used to during the weekdays!)
#12:30 go to Jones the Grocer and have their hamburger followed by a big slice of Carrot Cake
#2:30 take the kids swimming at our nearby pool and chillax poolside (drinking some coconut water!)
#8:30pm after the kids go to sleep I love Zuma with good friends….my wife and I could devour the whole menu!
As a dad of three, what advice would you give a dad embarking on the journey of Fatherhood?
Have a good sense of humor (trust me you'll need it!), sleep when they are sleeping, and keep a charged iPad on standby for long flights! These are just some tricks but in all honesty cherish every moment you have with them. I know it's hard with everyone's busy schedule in Dubai, but time flies and I've realized that little things I do for my kids are a big deal and have a lasting impact for them!
For more information on Koita's products, visit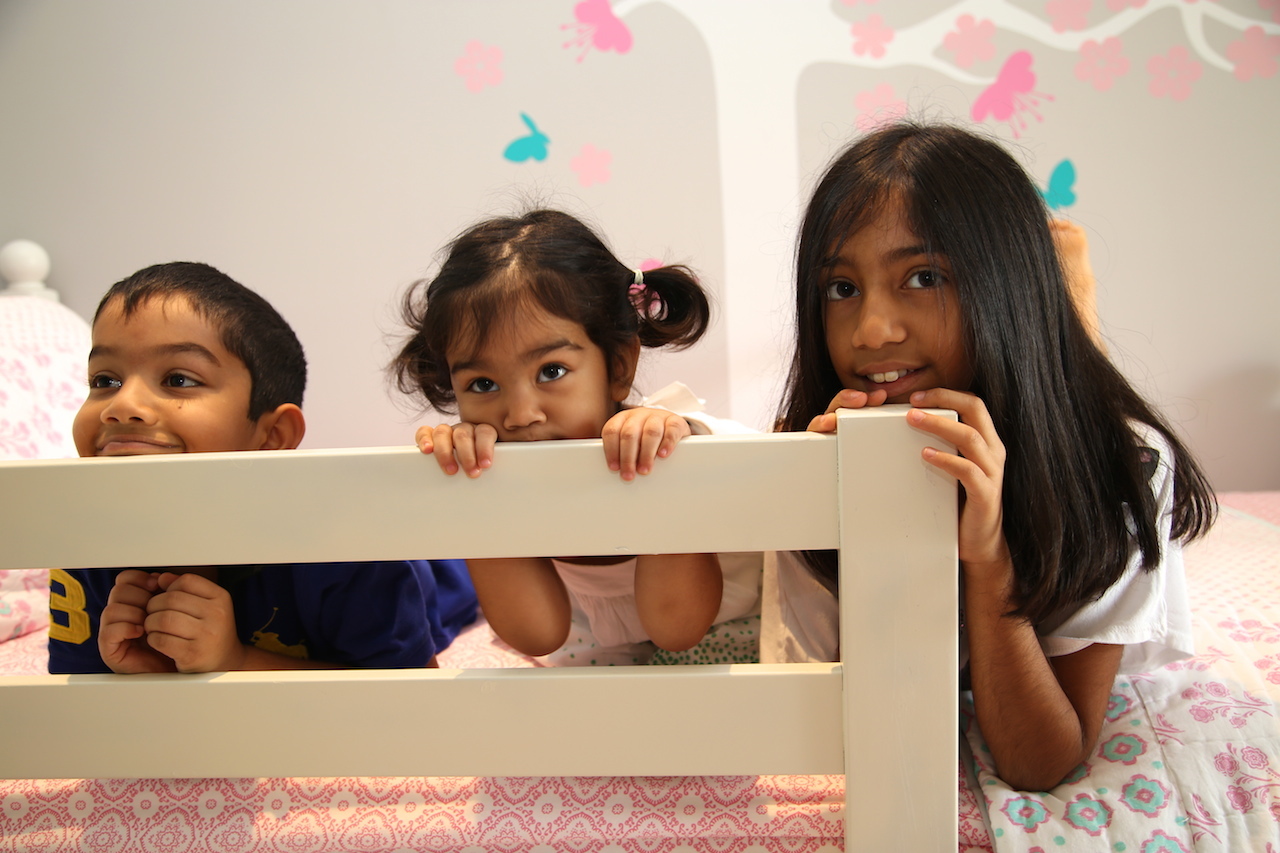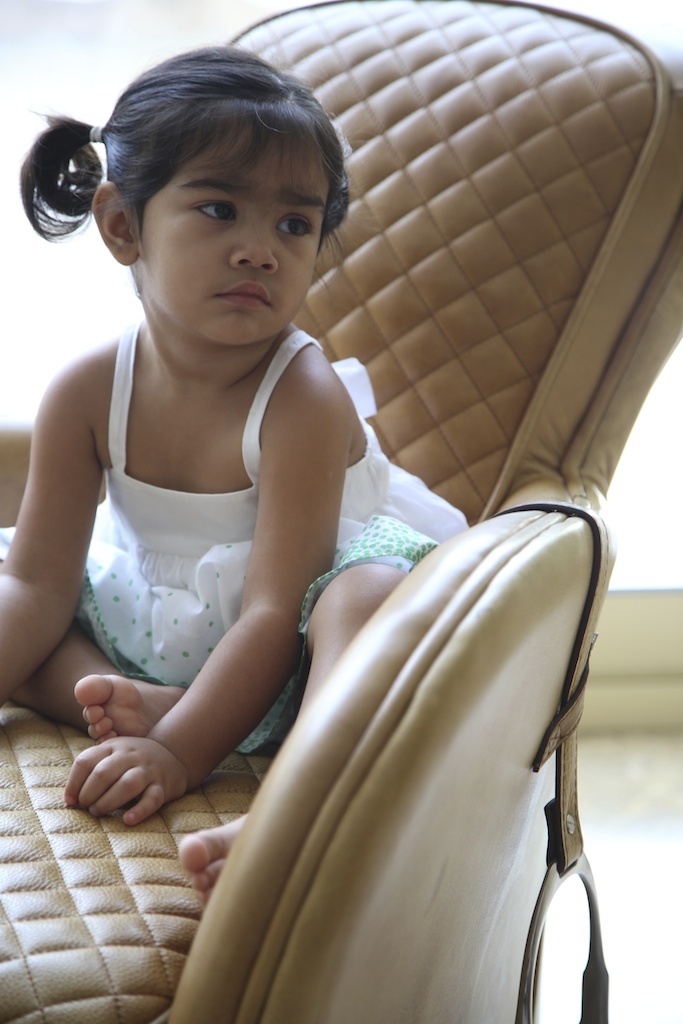 Tags: Big on Children Dubai, Children, Dubai, Dubai Kids, Dubai Mummy blogger, Dubai Mummy bloggers, health diets for children, Koita Foods, Koita Organic Milk, Mommy Blogger Dubai, Organic Food, Organic food Dubai, Organic food for children, organic milk, Seashells On The Palm, SOTP
Saturday, June 20, 2015