Children's Products
Exclusive interview | Partylicious | Farzin Ali shares with us some of her parenting skills and talks about her party business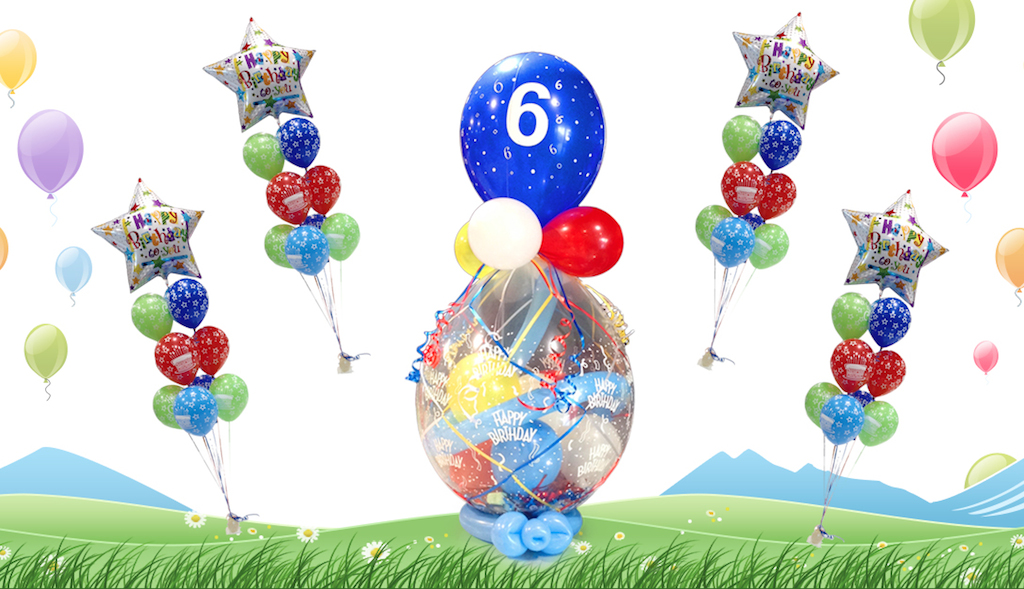 Partylicious offers 10% to all readers until 12 July if you quote "SeashellsonthePalm"
Mum of three, Farzin Ali talks about her parenting life in Dubai ands with us some insights on her business, Partylicious.
Partylicious has a large range of party costumes with over 250+ designs for infants, toddlers, teenagers and adults. Its range consists of characters, action figures, themed fancy dress costumes for any occasion. They also carry a large range of party cutlery for over 30 designs to cover all Birthday parties, family events, outdoor events and more.
Take a look at her exclusive interview.
Can you tell us what inspired you to create a new business?
Parties have always been my passion. There is something magical about bringing a smile on your loved ones faces. After years of event management in our family, I felt that Partylicious would be a good opportunity for me to venture out as the kids are in their golden years (6-11 years).
 Can you tell us a little bit more about the idea of the company?
We, at Partylicious want to give our shoppers a peaceful experience while they are making some tough decisions with regards to costumes and parties. We are conveniently located in different locations of the region and are well stocked with costumes and party supplies.
What advice can you give to mothers who are also thinking about starting a business?  What three things would you ask them to consider?
My best advice would be to do something you are passionate about. When you like what you are doing then it does not seem like work. To be a great planner, an amazing organizer and have good help at home.

You have three children. Can you tell us their names, how old they are?
Our three amazing delights are Sani, my oldest son who is 11 – very intellectual and a food connoisseur, Iba, my only daughter who is 9 – very smart and talented, and Saad, my youngest boy who is 7 – very focused and matured.
 Which school are they at?  Why did you choose this particular school?
They are at The American School of Dubai(ASD). We chose this school for our kids as ASD is a veteran in American curriculum and we love the confidence and exposure the school has to offer.
 How do you balance work and time for your children?
I am a workaholic. Mornings, after drop-offs, is mainly dedicated to meetings and most of the desk work. In the afternoons, after pick-up, I make sure I have heard all their stories and they are set with their activities before I get into other work  related communications.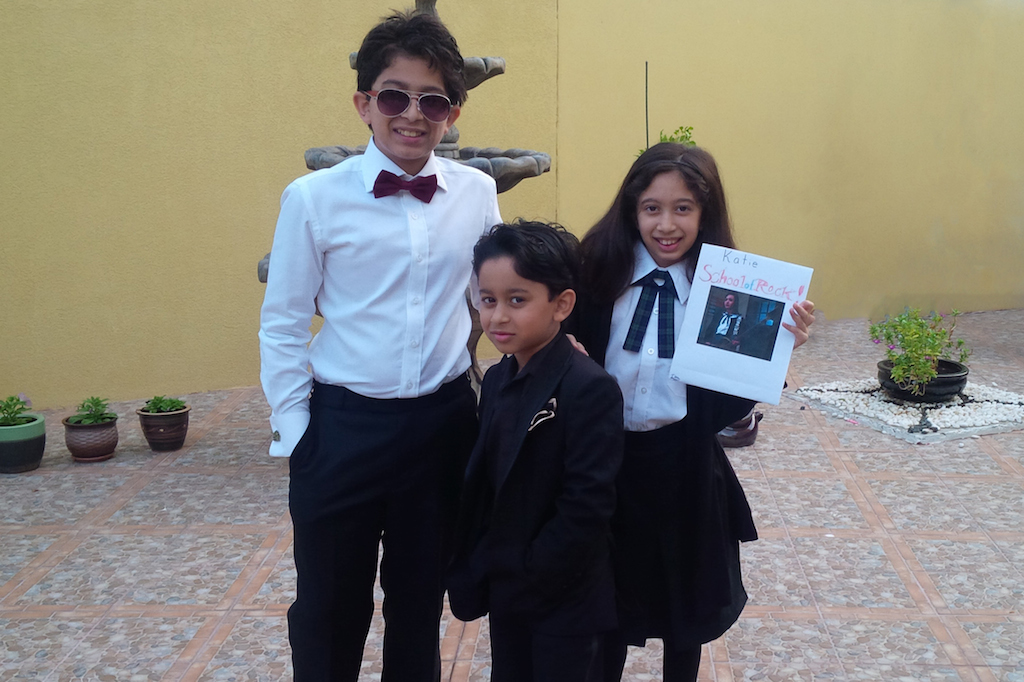 What time do you treasure most with your children?
On weekdays, when I drop them to school. It's a special time when they don't have many distractions. On weekends, Friday mornings when we bake desserts for the family or just chill at breakfast.
 Would you say that you are a tiger mum or a more relaxed mum?
I would say that I am a tiger mum as I work hard to make sure my kids can do their best but at the same time I am very caring and always make them feel that I am on their side. Kids have a lot to cope with these days. Academic stress is minimal as compared to the struggles of keeping up with this digital world.
For those of us about to face slightly older children can you tell us one thing you enjoy and one thing you struggle with that age group?
I really enjoy meaningful conversations with my kids as they are older. I struggle when they seem quiet, as you don't know what's bothering them. But I am learning to give them space.
 Can you tell us a time in your children's life that you struggled as a mother, and what you learnt during that time?
I struggled at the time when they were all under 5. With constant visits to the doctors and nursing schedules, it seemed like an endless road. I learned that I can be patient and that's all you need to get through that period.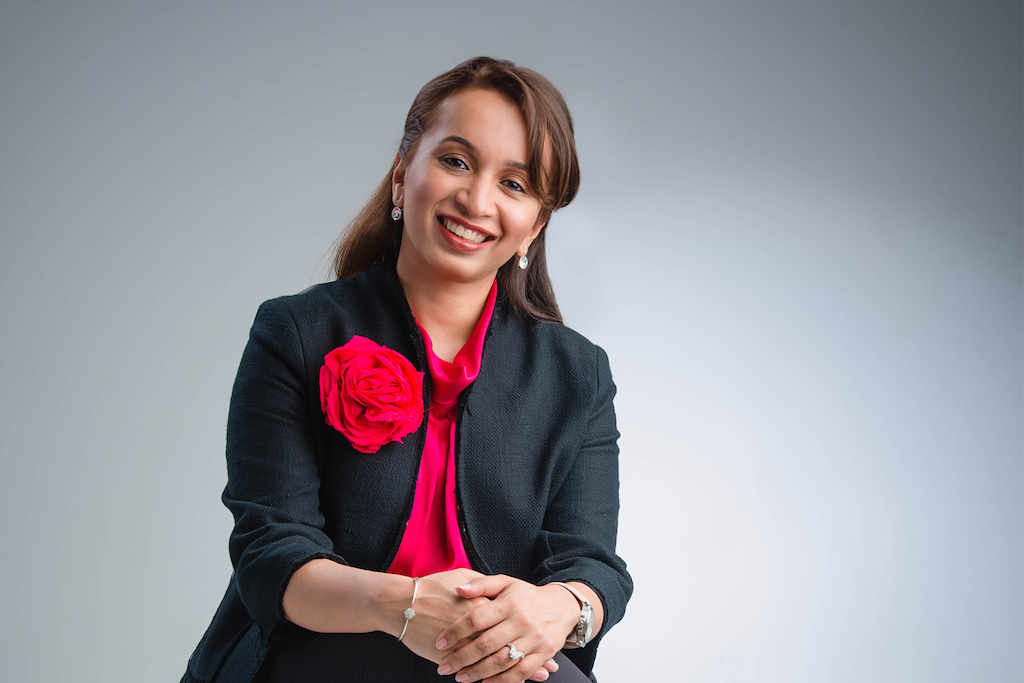 What after school activities do you think are important that you will not compromise?
I would not like to compromise on anything that my child is passionate about. I feel there is no set rule on what works  for each child and family. Personally, I feel after school activities are over rated. These are the few years that you have with your children and you must make sure you can make time to cherish them and give ample family time. It is so important for them to learn from each other's behaviour and companionship. Free playtime gives children the ability to think for themselves. Too much of structure, which is created by dragging them from one activity to another, gets them exhausted and grumpy.
Can you describe your relationship with your parents?  What one value have you taken from their style of teaching in hope of passing it down to your children?
My relationship is based on a lot of respect. I love to share and listen to my parents. It is a great blessing to have them close enough to chat every morning before I start my day.
They have been very consistent with their routines and behaviour and I would love to pass that down to my kids.
What are three values or qualities do you hope to instill into your children?
Self Respect – I feel it is very important for them to realize their strengths and respect themselves for who they are.
Kindness – With the fast pace of our lives, a lot of people are losing personal touch. I would want them to be kind enough to empathize and be thankful most of the times.
Confidence – It is a great skill to have as it helps you in decision-making which is key in whatever they do.
In one 3 words, describe how you would imagine yourself as a mother-in-law one day.
Philosophical, helpful and honest.
 How do you try to prevent sibling rivalry between your children?
I try to prevent it by being fair. Regardless of age, kids need to know that they are corrected because they are wrong and they need to apologize and hug it out. I have to be cautious on how I deal with each one depending on their personality type and the situation of the problem.
Your favourite holiday destination to take with your children.
New York, New York!! My kids are foodies and we love to shop. We never get bored of that place. It has amazing entertainment and a great buzz!
Contact:
Partylicious – Farzin Ali
Partylicious items are sold at Zaks Stores across the UAE.
Tags: Big on Children Dubai, Children, Children's clothes Dubai, Dubai, Dubai Kids, Dubai Mummy blogger, Dubai Mummy bloggers, Expat mums in Abu Dhabi, Expat mums in Dubai, farzan ali, London Mummy Bloggers, Mommy Blogger Dubai, Mummy blogger Dubai, Mummy blogger London, mummy bloggers dubai, Mums in Dubai, partylicious, partylicious dubai, Seashells On The Palm, SOTP
Sunday, April 12, 2015