Fatherhood
Fatherhood | We talk to Harry Tregoning about his growing property business, his family, and about his thoughts on boarding schools.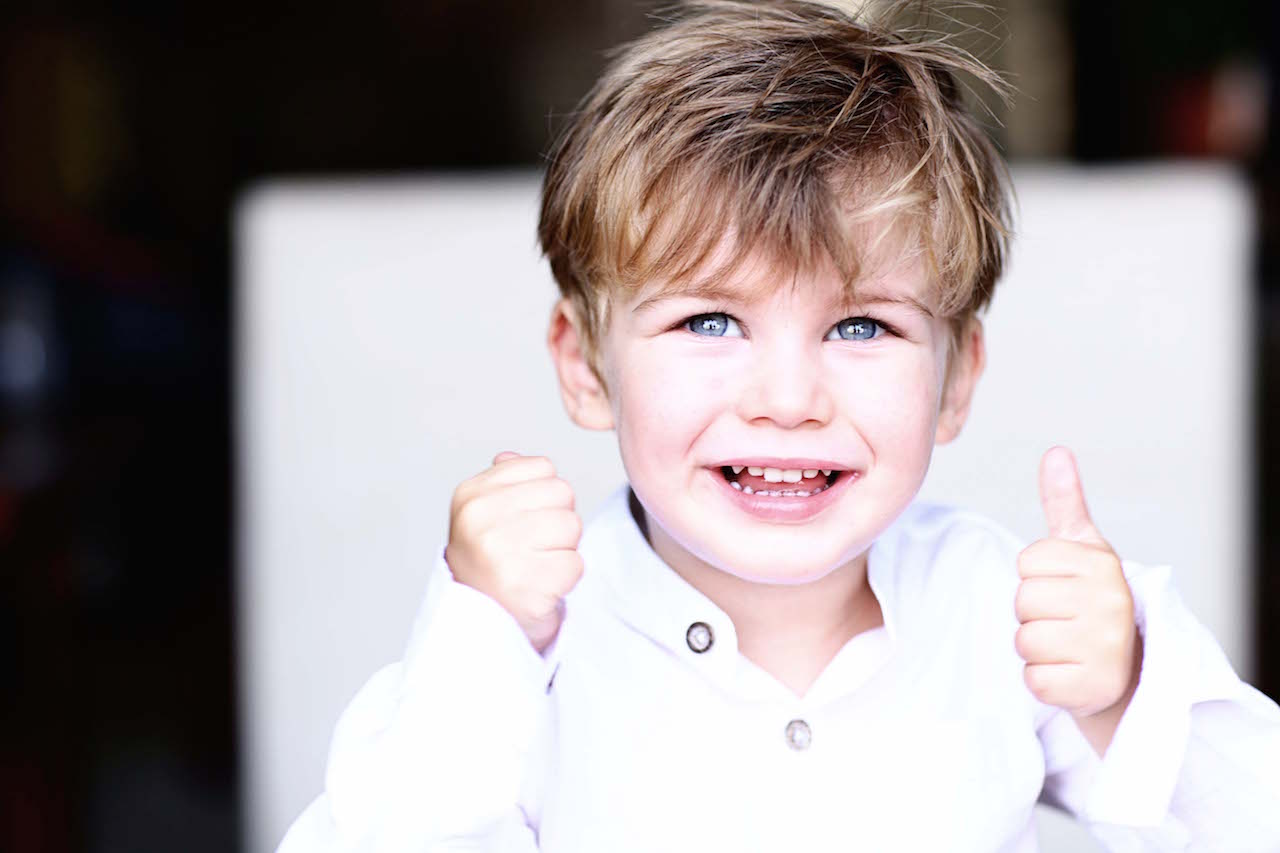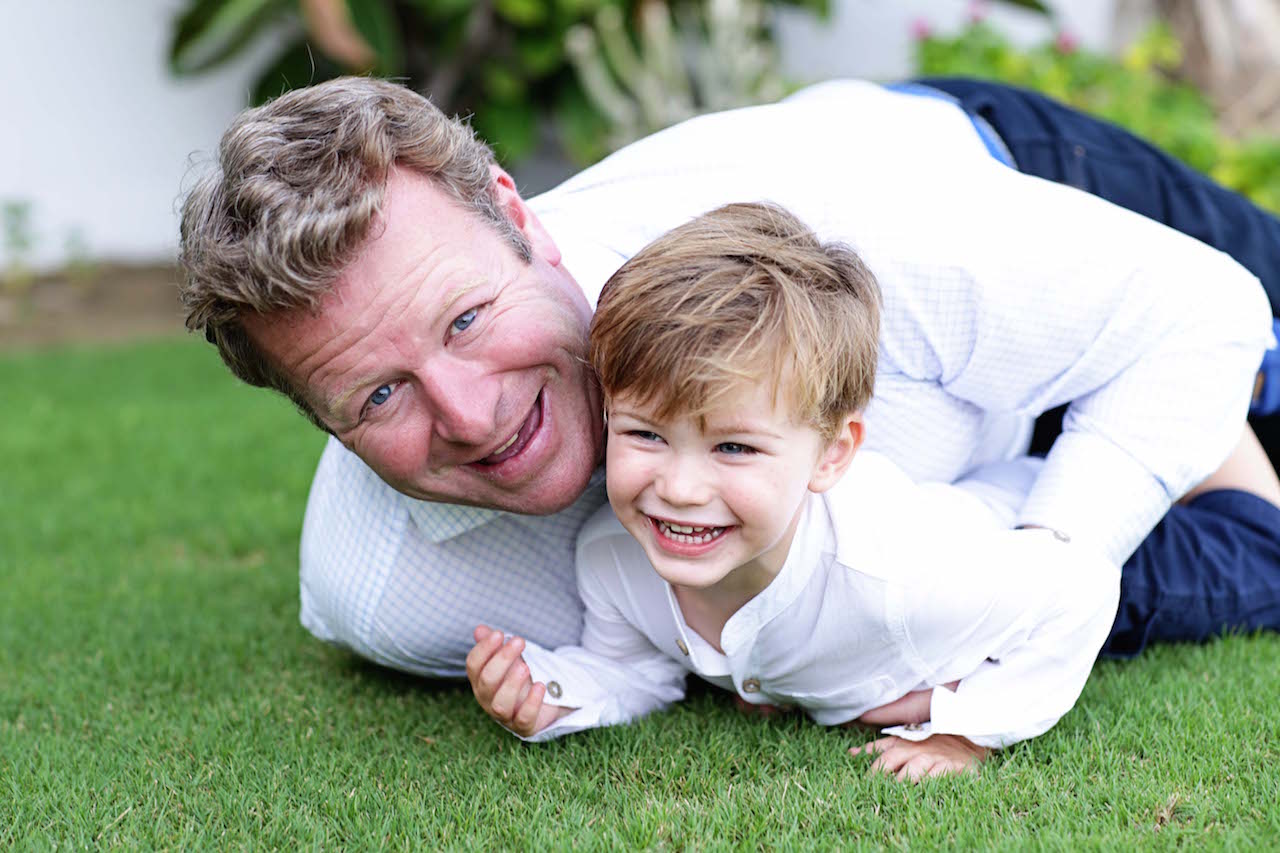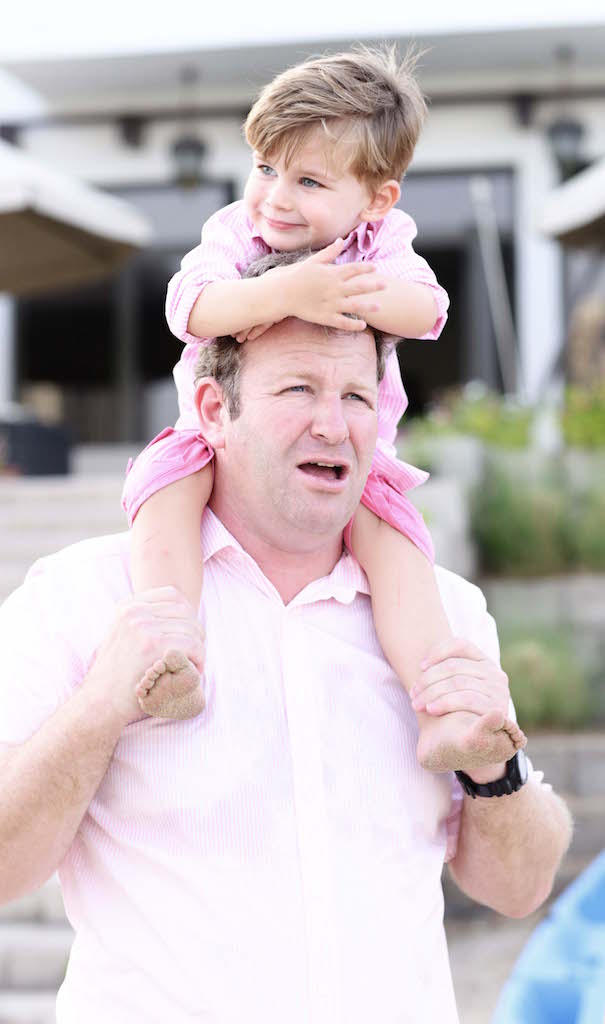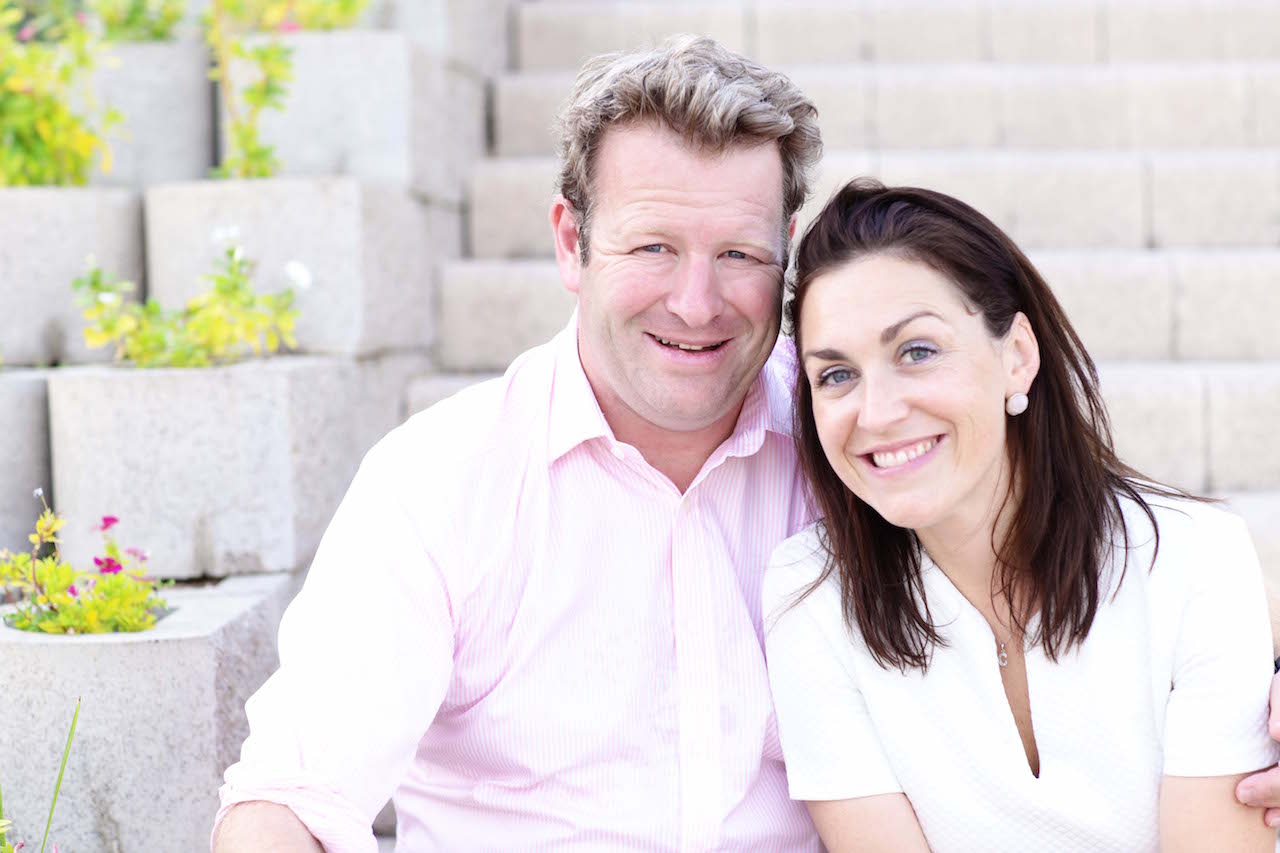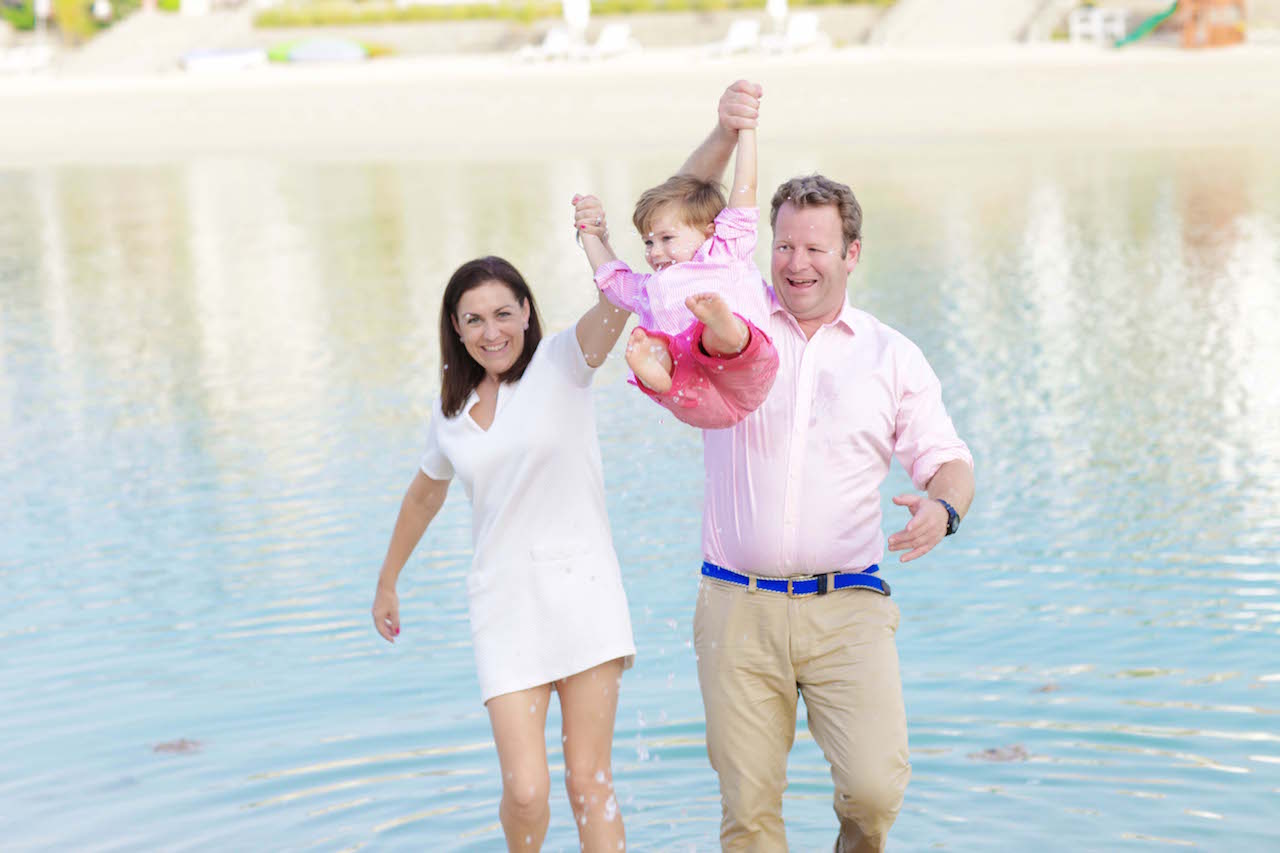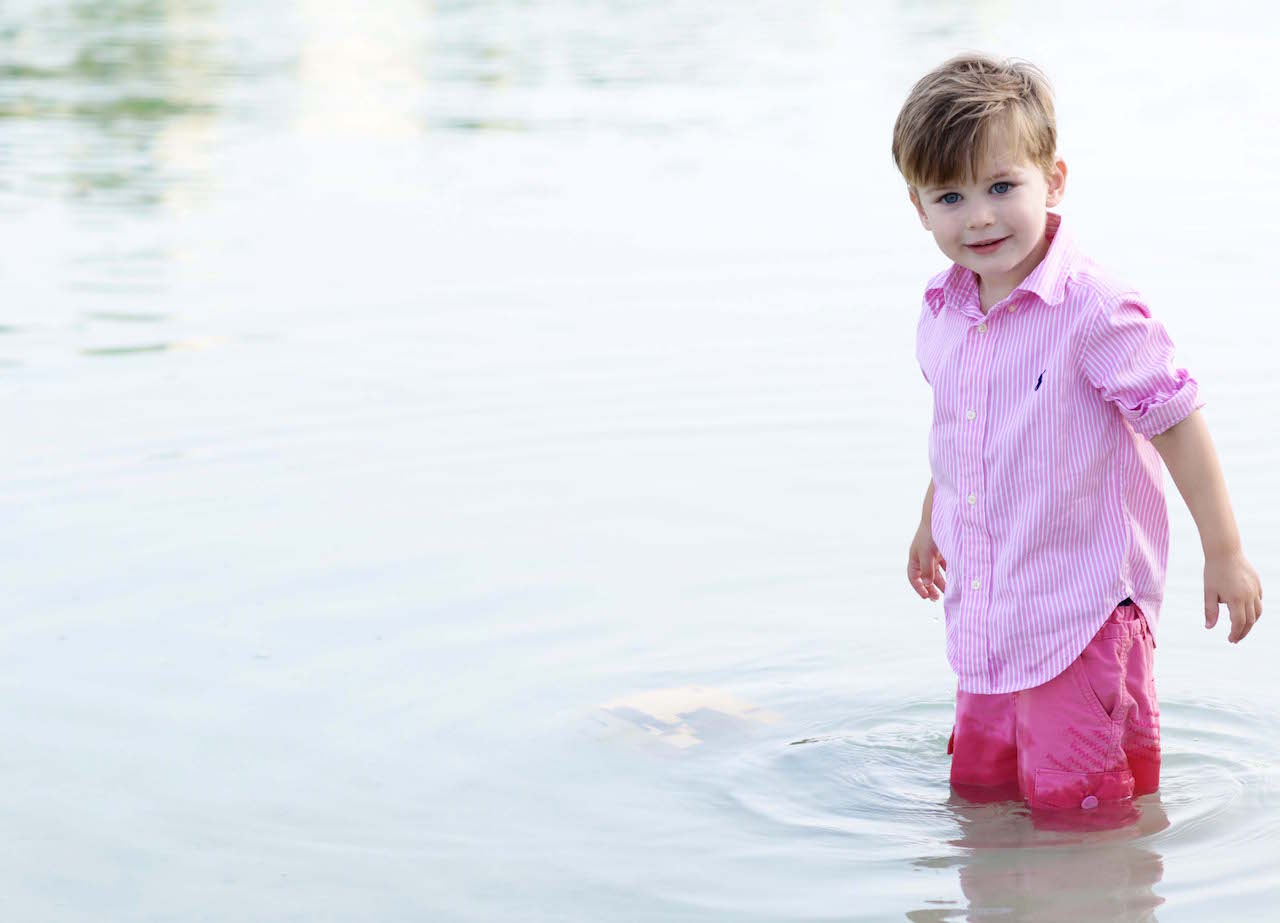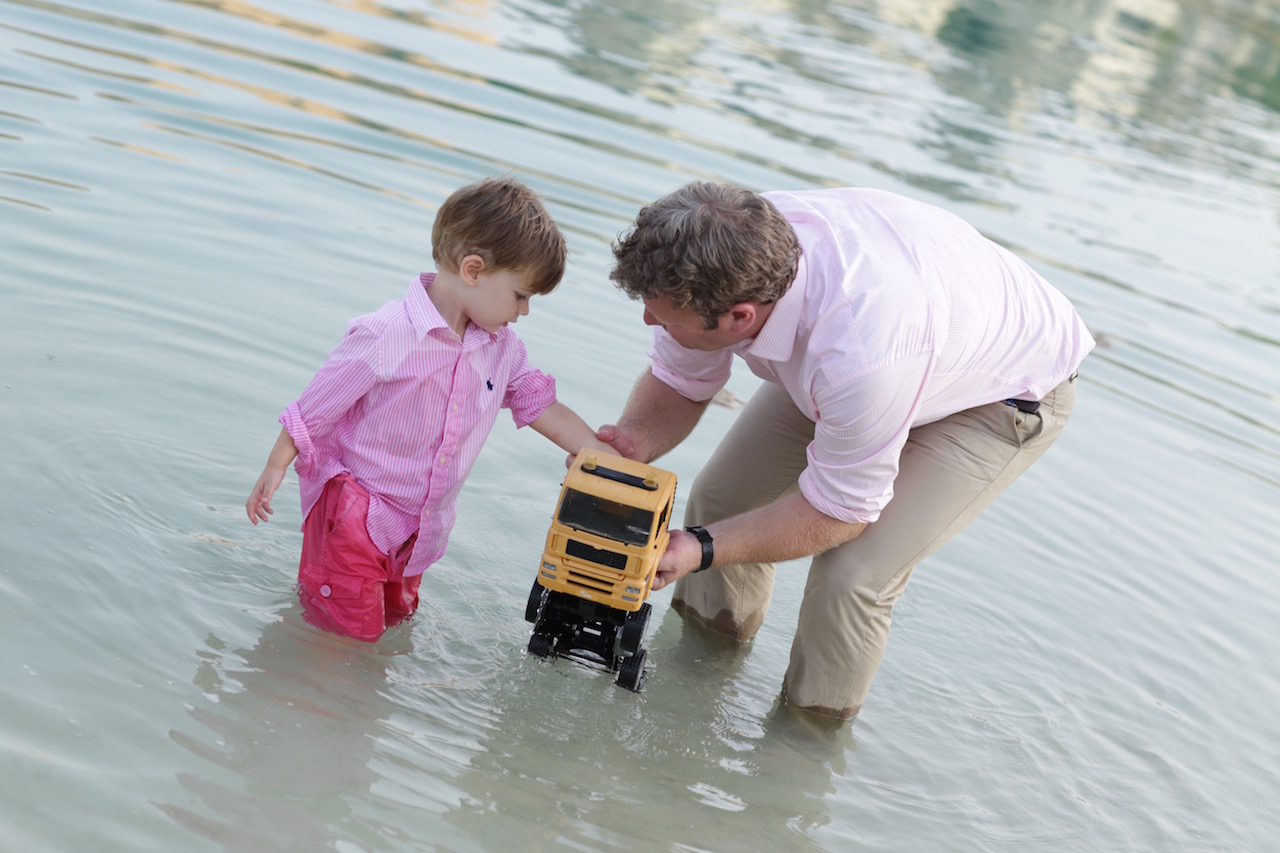 Harry Tregoning, owner and founder of Tregoning Property, is married to Laetitia, a childhood friend, and together they now have a  gorgeous son, Charlie.  Harry is a warm family man with a great sense of integrity, kindness coupled an incredible sense of humour.  It is evident that he is an amazing father to their 3-year old son, Charlie, who is in constant awe of his father, and even my children sensed his genuinity and approachability begging Harry to stay on after the photoshoot.  Harry and Laetitia, are a couple that you could only hope to be your future next-door neighbours.  They are a light-hearted pair who work incredibly hard, and strive to do their best by their friends and family.  We are so pleased we got to sit down with Harry to talk family, property and to ask some advice on how to go about renting your next property.
What brought you both out to Dubai?
My wife, Laetitia and I had been working in the UK for a good few years and we when a job opportunity out here came up we were keen! We had some great friends out here in Dubai and Abu Dhabi who were so happy so we thought a few years out here would be fun. Five years on we are still here and very happy.
Can you both give a brief description of what you both do?
I run a real estate agency, Tregoning Property (www.tregoning.property). We are boutique but growing, with different team members looking after different areas of Dubai. Laetitia is a marketing and PR consultant for TishTash (www.tishtash.com)
Harry, please tell us what made you decide to set up Tregoning property?
I have worked in property for the last ten years in the UK and the UAE. You only need to set foot in Dubai to hear someone's real estate horror story, but it shouldn't be that way! Most of us aren't living in our home country and having a headache/obstacle free experience when finding a house should not be the dinner party talk of force, it should be the opposite!
I spent a year or so considering setting up an agency as a business to run itself but ultimately decided to get wholly involved and run it myself.
There are so many property companies in Dubai which can be almost confusing for the buyer or tenant. How does Tregoning property make the experience unique from other property companies?
When considering setting a property business up, I listened and learned. It was repeatedly clear there are fundamental requirements that simply are not always met: excellent service and market knowledge. Our team prides itself on market knowledge; we manage different areas of Dubai and have partners in place for those we know less well. We are always in close contact with landlords and support our clients to the end. We know when to negotiate and when not to. We also go the extra mile with service; our clients are paying us a fee and we ensure this is well spent; we provide a tailored list of o property ideas and links before we meet to ensure best use of a client's time, we pick up international clients up from the airport, we handle Ejari and other services. Everyone is busy, and we all want the best in the minimum time with minimum hassle associated. This is what we strive to offer.
Which are the top 5 most popular areas in Dubai for expats to live in right now?
A one bedroom apartment in the Marina is continuously the most popular search on Dubizzle and Property Finder. However, Dubai has so many options and increasingly so. In Tregoning Property's experience these are the most popular:
Marina
Downtown
Jumeriah & Umm Sequim
Emirates Living – Springs, Lakes, Meadows etc
Palm Jumeirah and Arabian Ranches (for investment)
What areas of Dubai does Tregoning Property cover?
Personally, I am based mostly in Jumeirah and Umm Sequim, this is where I've lived for 3.5 years and know the area inside out. However, to ensure all client requirements are met, we have different team members working in different parts of Dubai. Through our team and partners we also cover Al Barsha, Business Bay, Emirates Living and Palm Jumeirah. We also work with some of the larger commercial agencies, as their boutique residential option.
What are the 5 schools or nurseries in Dubai that influence most expat families' choice of location?
Goodness, this is a question that you'd need to re-answer every couple of months! The number of new schools and nursery options appearing is immense! Home Grown is a very popular nursery and even international clients are keen to base living on being close to it! Blossom, Willow and Children's Oasis are also popular as well as Le Petit Poucet for French-speaking children. Kings Dubai is very popular, as is Foremarke, JPS, Jumeirah College, Alliance Francais Dubai and Nord Anglia. We show round so many different nationalities and everyone comes with different recommendations and requirements.
What top three pieces of advice can you give to families moving from outside of the UAE to Dubai from countries like UK, Australia and Europe?
1 – Get as organised as you can in terms of paperwork and do a bit of homework before you come. Speaking to agents from abroad can give valuable advice.
2 – Get your Resident Visa as quickly as possible. As soon as you have it everything can happen such as opening a bank account and renting a villa.
3 – Use all your connections to help you either professionally or personally. Moving to Dubai can be harder than you think and you will need lots of help to work out how things work to get you going.
Can you tell us which nursery Charlie is at and why you chose it?
Our son Charlie is at Home Grown in Al Safa 2. We chose it based on reputation; we had so many friends who were incredibly happy there, and so when the time came to consider nurseries we went straight there to check it out. Tish was immediately sold and Charlie has loved it there ever since. It is such a happy environment and the teaching methods and values they instill are so important. The eco aspect is not only educational but reassuring too; many children are so privileged here, growing up with swimming pools and help and space that we'd arguably not have at home. Understanding conservation and where things come from and how not to waste, helps keep them grounded, I believe. Home Grown children also sponsor a child in Indian orphanage, Harmony House, giving them an education, which is fantastic!
Harry and Tish, you both went to top boarding schools, Harrow and Wycombe Abbey. For many parents out there, it is a choice they are currently looking to make. Do you have any advice for such parents, and would you send Charlie to Harrow or another similar boarding school?
Aha! Our nightly debate! School networks are always professed to be strong; at times I've thought this was exhausted parents finding another way to justify the fees, but since being out here, we are both huge advocates that they are. Knowing you've been through the same thing brings a sense of solidarity and this is all the more important when you don't live at home. We are both really lucky to have great school friends out here who have been very strong sources of support. However, would we send Charlie to Harrow? Possibly. School is such a personal thing and different options work for different people. Some want their children close and the idea of them as an overseas boarder is unthinkable, for others it is a done deal. What I would say is keep an eye on schools here, the education system is really making waves and honestly speaking there could be options out here in a couple of years that we would never have dreamt of! This is Dubai, after all!
Top three restaurants for the Tregoning family?
For reasonable prices and a great vistas we love Bussola in the Westin and always take guests there for the fantastic views of the Palm.
Katana in Downtown Dubai for a little slice of L.A.; fantastic food and awesome interior design and murals!
Mango Tree for amazing Thai food and the best views of the Burj Khalifa. Currently relocating but are waiting to see where it opens next!
 Fore more information contact www.tregoning.property
Photos by Edwina Viel
Tags: Harry Tregoning, Laetitia Tregoning, Property Companies Dubai, Tregoning Property
Sunday, May 22, 2016