Children's Education
Favourite books to read for boys 6 years and over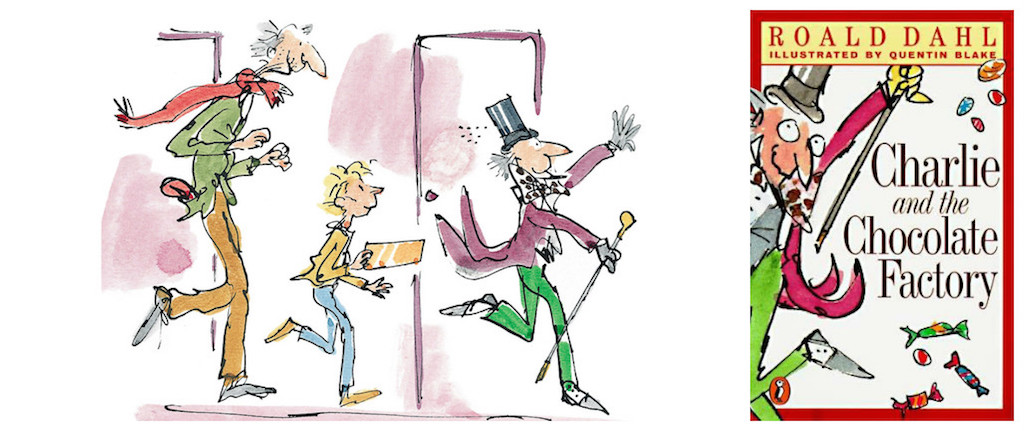 CHARLIE AND THE CHOCOLATE FACTORY
by Roald Dahl
The famous beloved story follows the adventures of a young boy, Charlie Bucket inside the Chocolate Factory of eccentric chocolatier Willy Wonka.
SOTP Quote
"I've heard tell that what you imagine sometimes comes true. "- Grandpa Joe, Charlie and The Chocolate Factory
Visit Roald Dahl for more information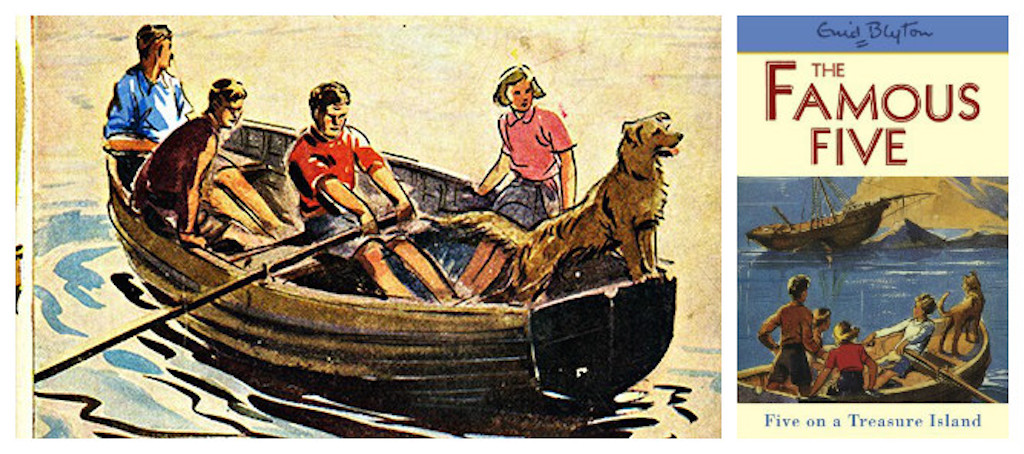 FAMOUS FIVE SERIES
by Enid Blyton
The children's adventure novels feature the adventures of a group of young children – Julian, Dick, Anne and Georgina (George) – and their dog, Timmy.
The stories happen on their school holidays after they come home from their respective boarding schools. Every time they meet they are caught up in new adventures, often involving crime or lost treasures.
The Famous Five series contains 21 books. Here are a few of our favourite titles.
Five on a Treasure Island (1942)
Five Run Away Together (1944)
Five Fall into Adventure (1950)
Five Have a Wonderful Time (1952)
Five Have a Mystery to Solve (1962)
SOTP Quote
"It was such a lovely day too, and the sky and sea were so blue. They sat eating and drinking, gazing out to sea, watching the waves break into spray over the rocks beyond the old wreck." – Enid Blyton, Five Run Away Together
 Visit Enid Blyton for more information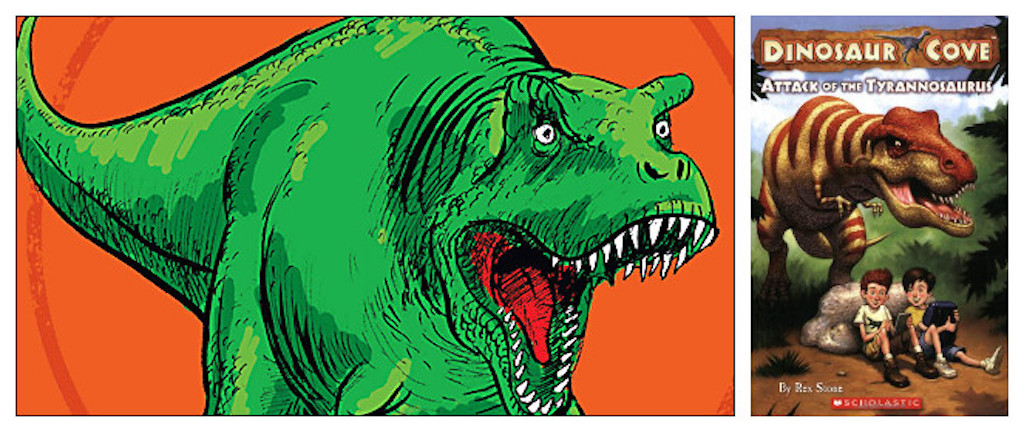 DINOSAUR COVE SERIES
by Rex Stone
Jamie Morgan is a young boy who recently moved from the big city with his dad to live in a lighthouse in Dinosaur Cove. There, he befriends a local boy named Tom, and they discover a secret passageway to a prehistoric world filled with dinosaurs.
The series is comprised of 4 sets of books, with adventures in Cretaceous, Jurassic, Triassic, and Permian eras.
Visit Dinosaur Cove for more information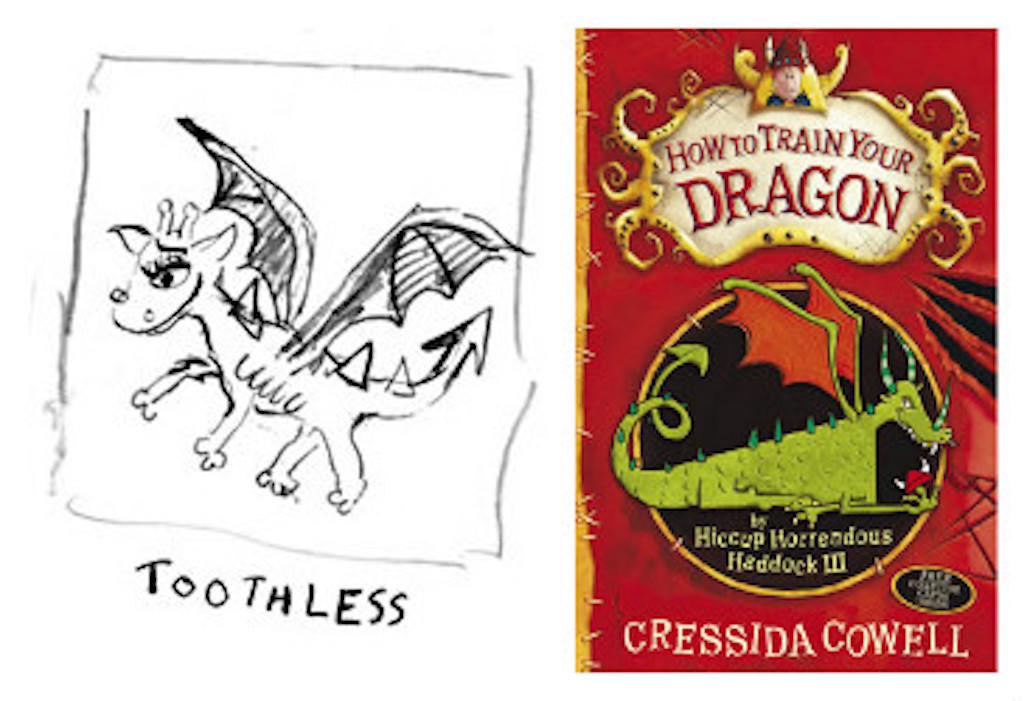 HOW TO TRAIN YOUR DRAGON
by Cressida Cowell
Hiccup Horrendous Haddock III was a truly amazing Viking hero, but it was not always like that. Follow Hiccup as he captures a dragon – and names him Toothless – and they embark on a grand adventure together where they become brave heroes.
SOTP Quote 
"I was not a natural. . . . This is the story of becoming . . . the Hard Way." – Cressida Cowell, How to Train Your Dragon
Visit How to Train your Dragon for more information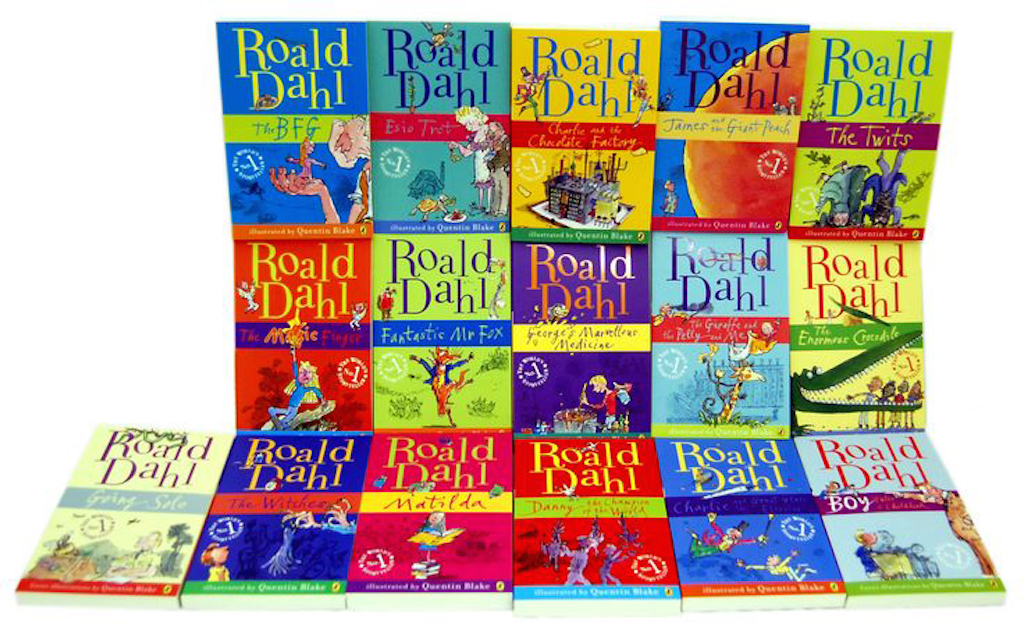 THE ROALD DAHL SERIES
by Roald Dahl
Roald Dahl was a British novelist, short story writer, poet, screenwriter, and fighter pilot. With works for both children and adults he became one of the world's best-selling authors and has been referred to as "one of the greatest storytellers for children of the 20th century".
Dahl's children's books are known for their unsentimental, macabre, often darkly comic content, featuring villainous adult enemies of the child characters.
Famous titles include:
James and The Giant Peach
Matilda
The Witches
George's Marvellous Medicine
Visit Roald Dahl for more information
As a mum, it is easier to figure out what girls like to read but often I am not sure what boys like to read and I researched a bit and now these are household favourites.  I know many people ask me when do boys change from 'baby picture' books with great stories like the Gruffalo to real boys stories.  Obviously it depends on the child but my son switched around 5 years-old to boy books but it doesn't mean he still won't sit around and still listen even now at 6 years-old to some old favourites with his 3 year-old brother.  Mix it up for them.
Share with us some of your favourites in the comment section too!
Love
Edwina
xxx
Tags: Books for 6 year old boys, Books for boys, Charlie and the Chocolate Factory, Children's Books, Cressida Cowell, Dinosaur Cove, Dubai Mummy blogger, Dubai Mummy bloggers, Enid Blyton, Expat mums in Abu Dhabi, Expat mums in Dubai, Famous Five, How to Train your Dragon, Mommy Blogger Dubai, Mums in Dubai, Mums in London, Mums in Singapore, Rex stone, Roald Dahl, Seashells On The Palm, SOTP
Tuesday, November 03, 2015