Travel
Kids Activities & Dining | Velaa Private Island | Maldives | Day 4 & Day 5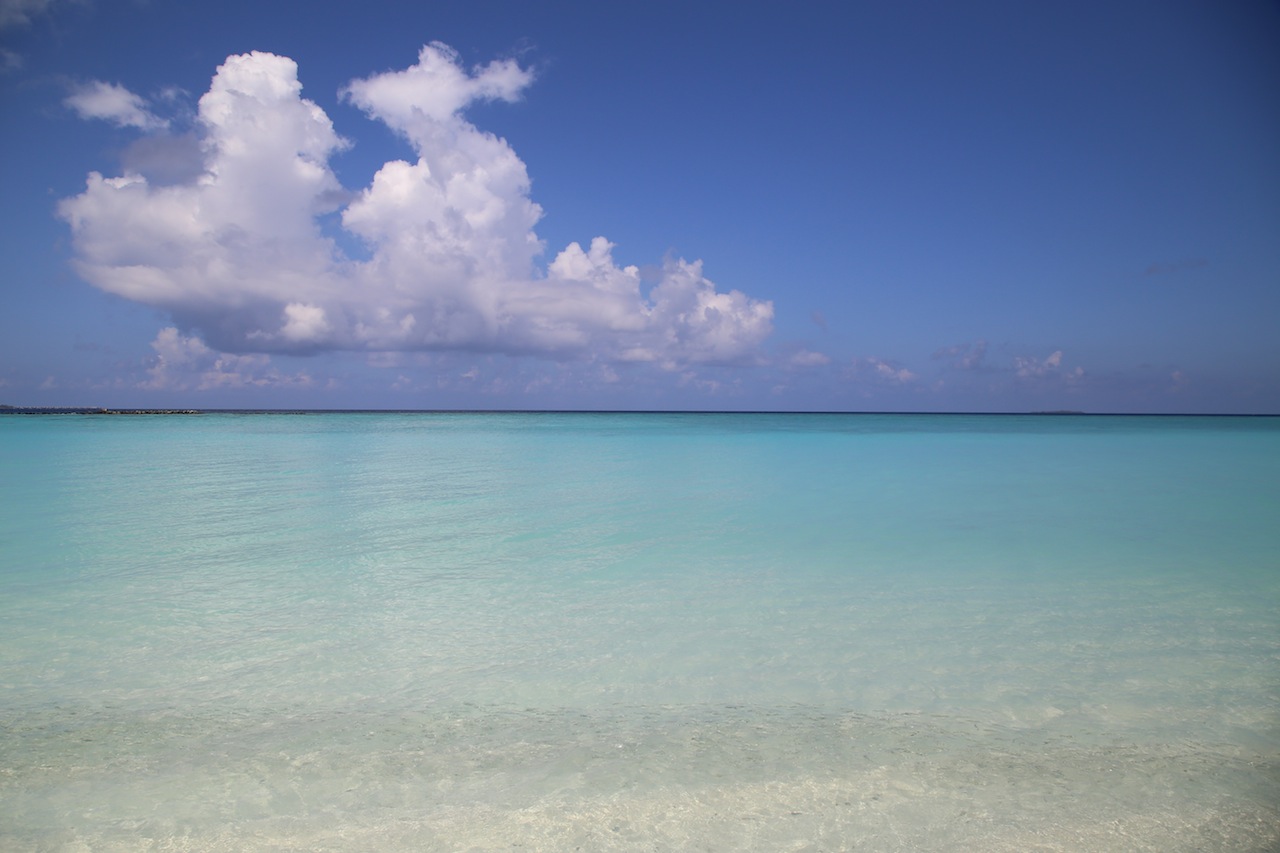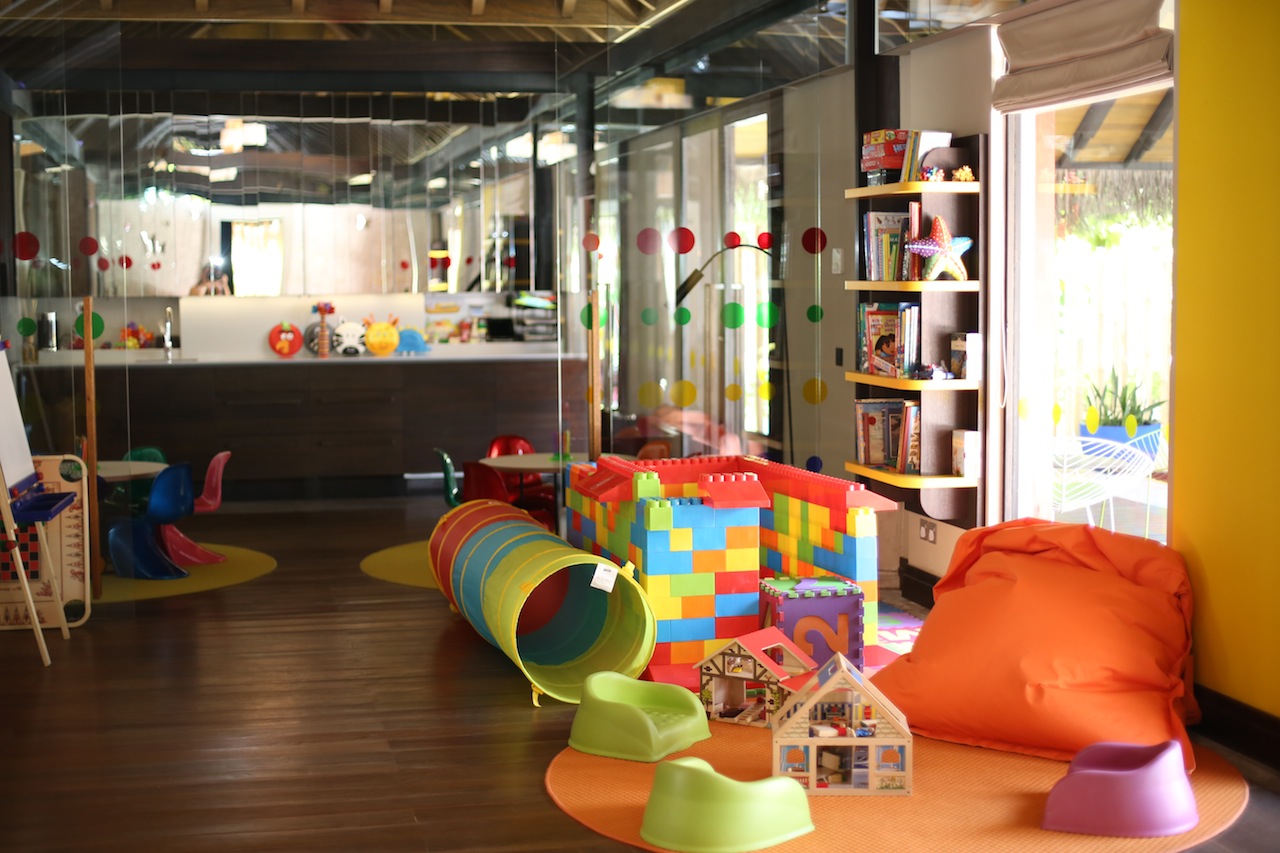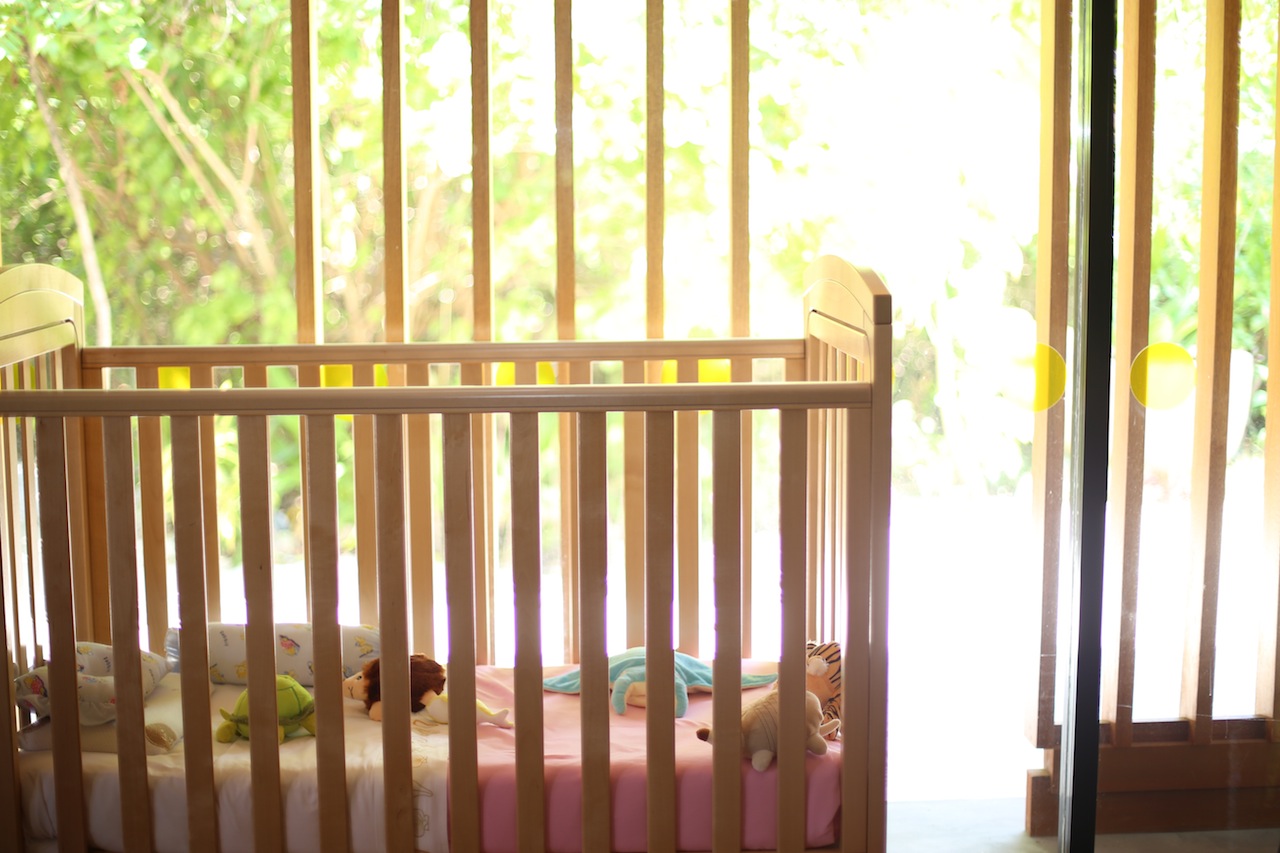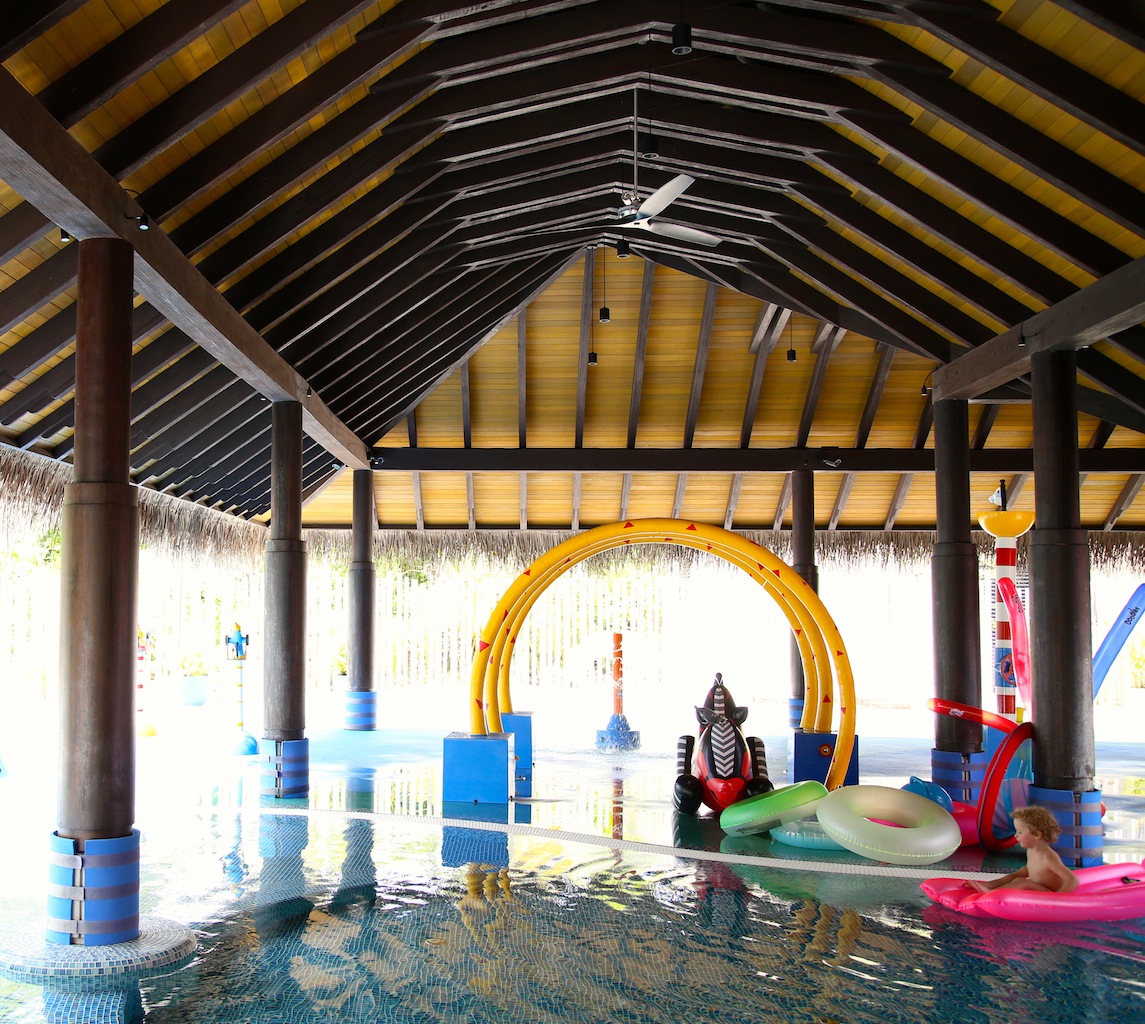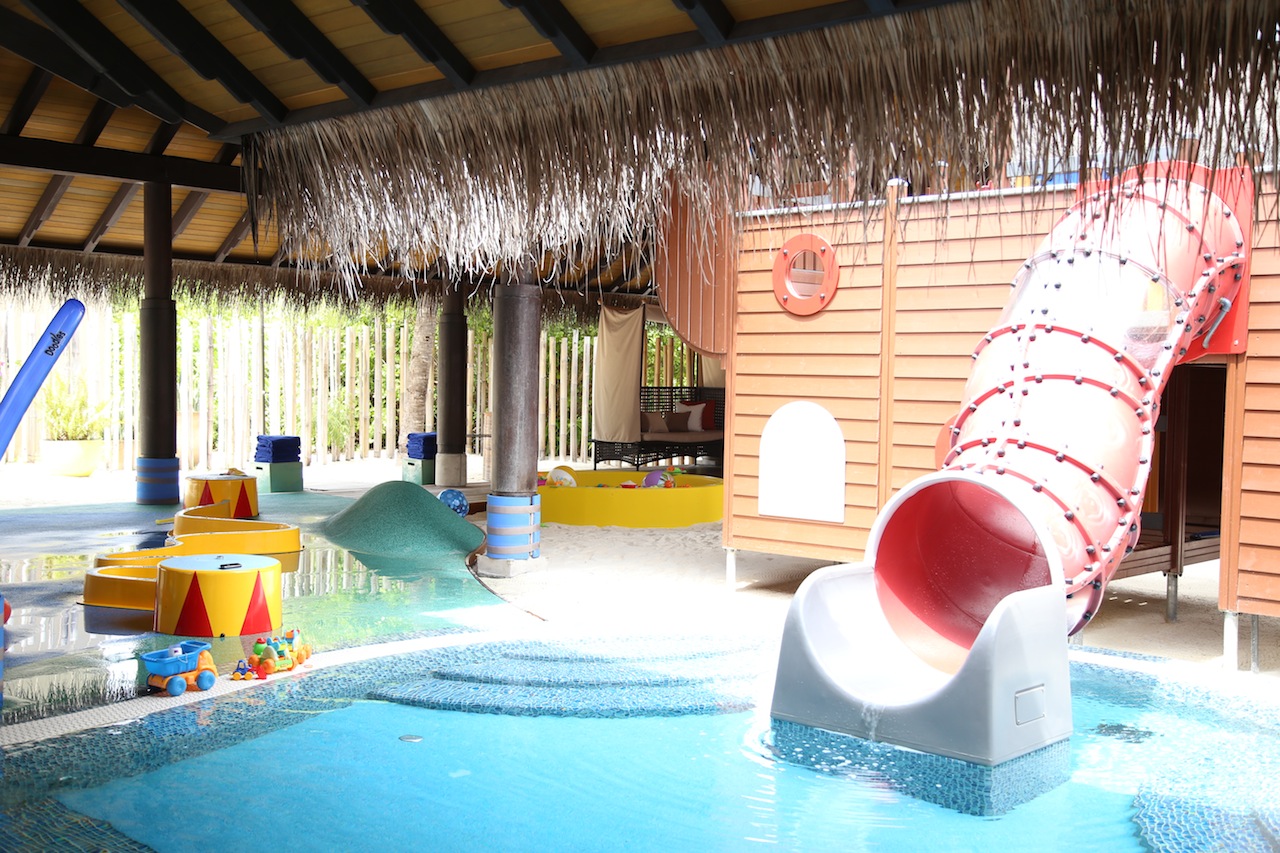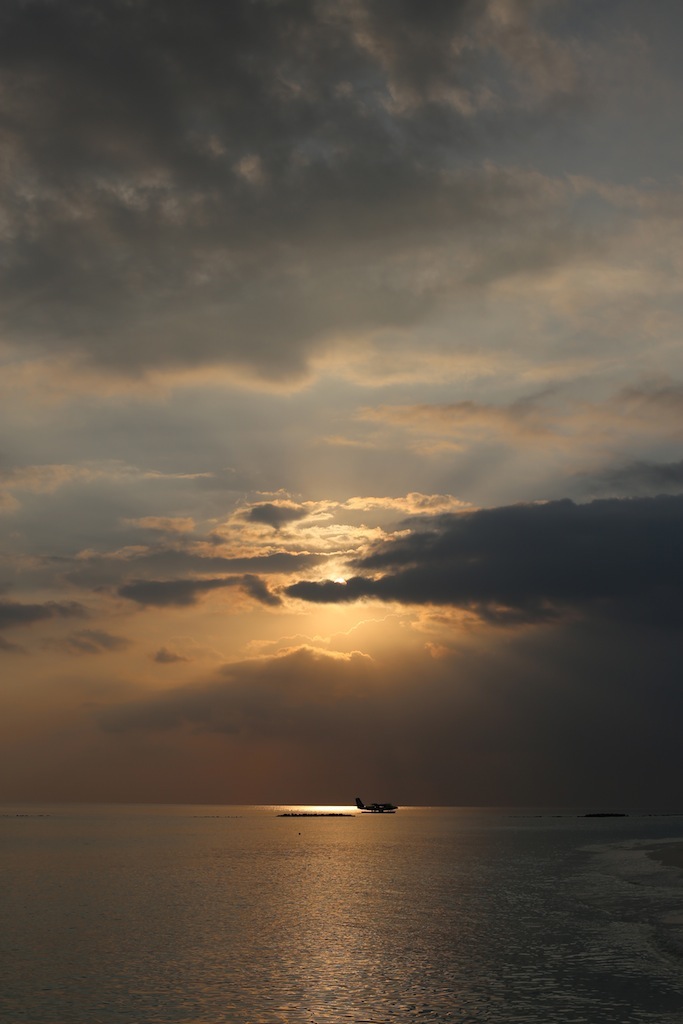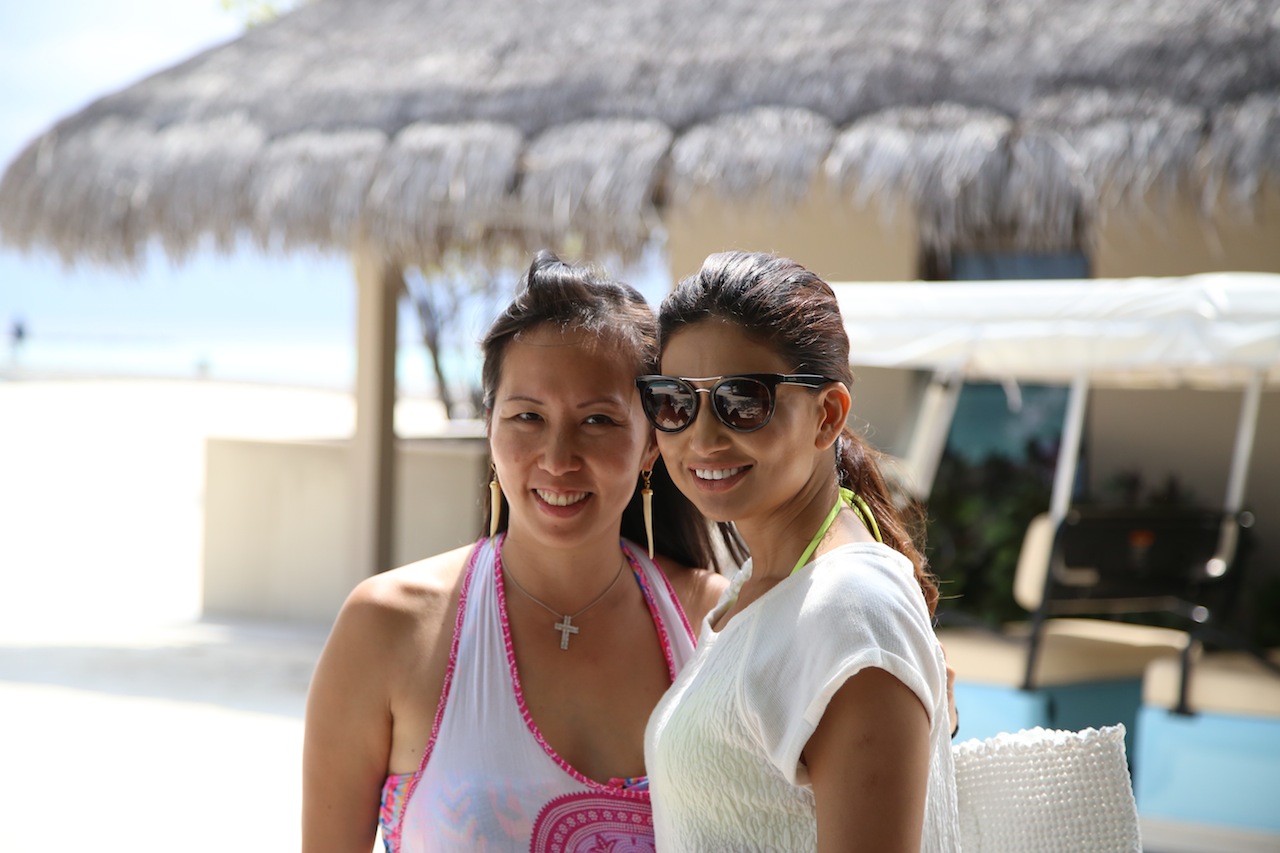 Bumping into friend and celebrity TV presenter, Uma Deshpande, as she gets ready to spend another day filming on the island for her show, The Uma Show.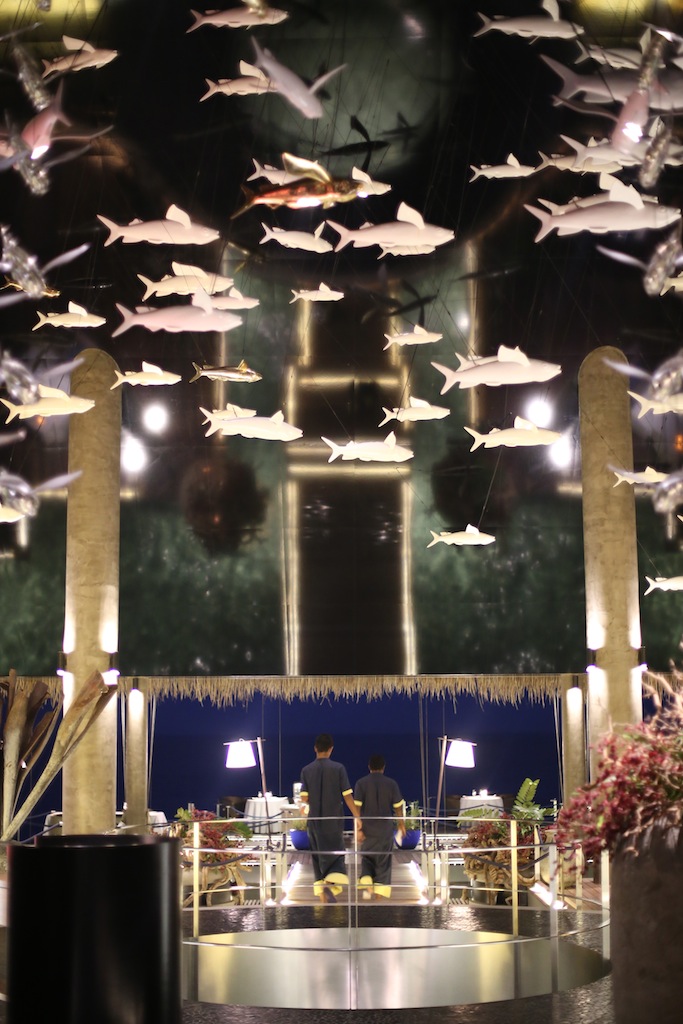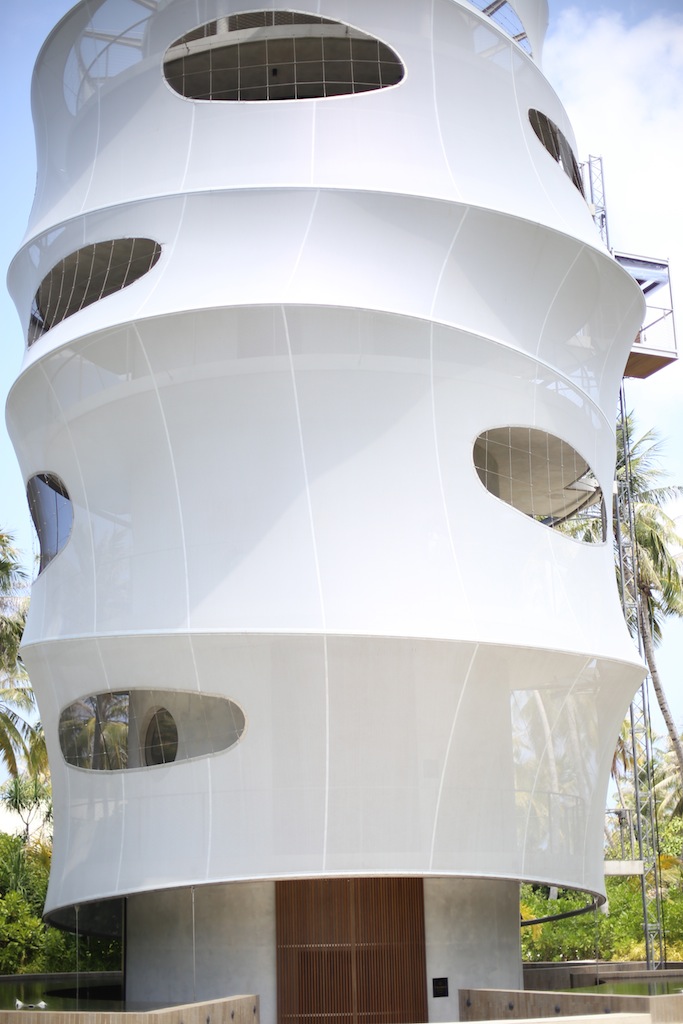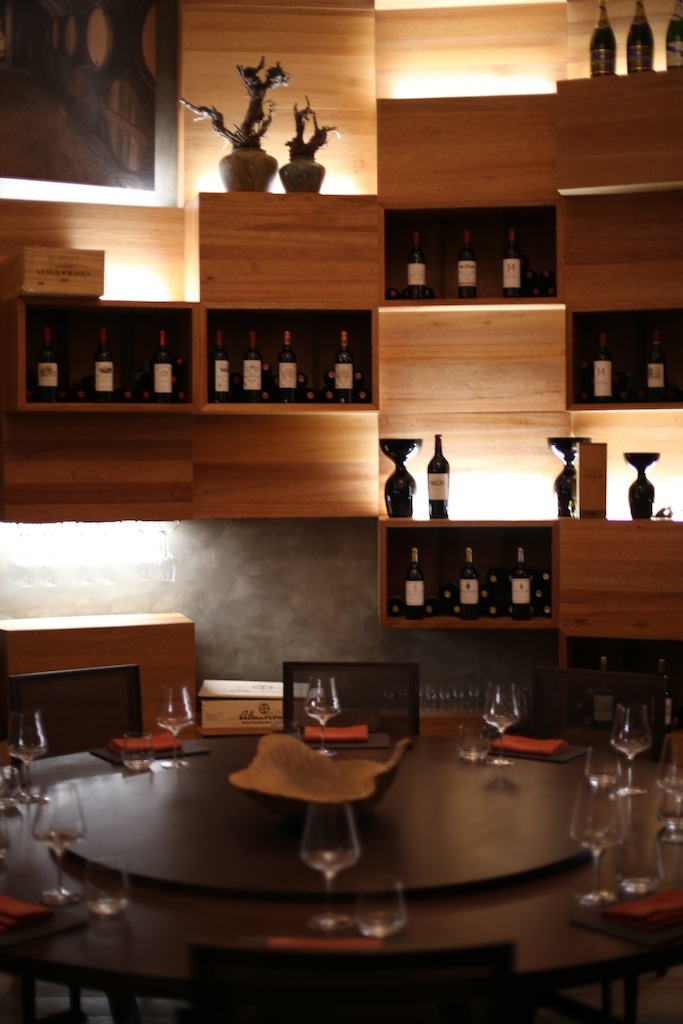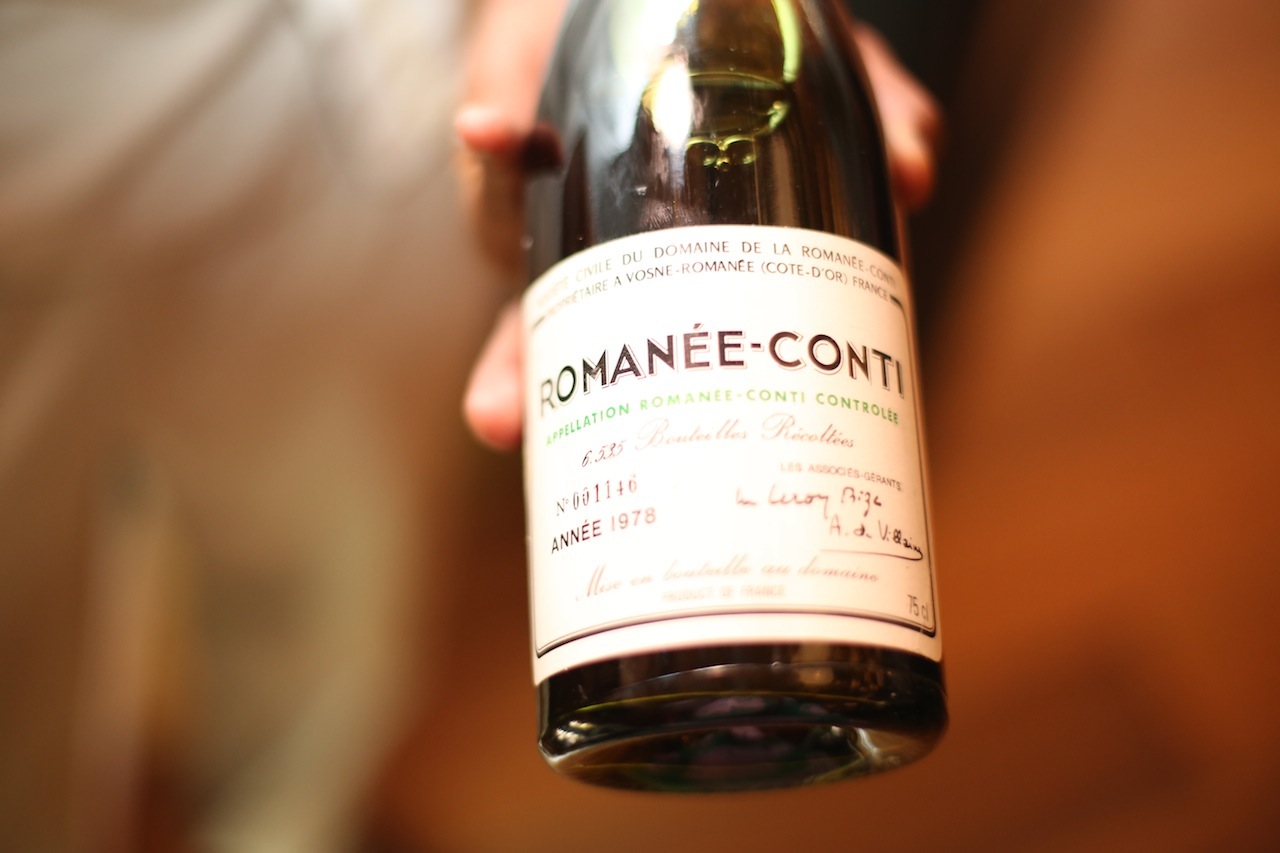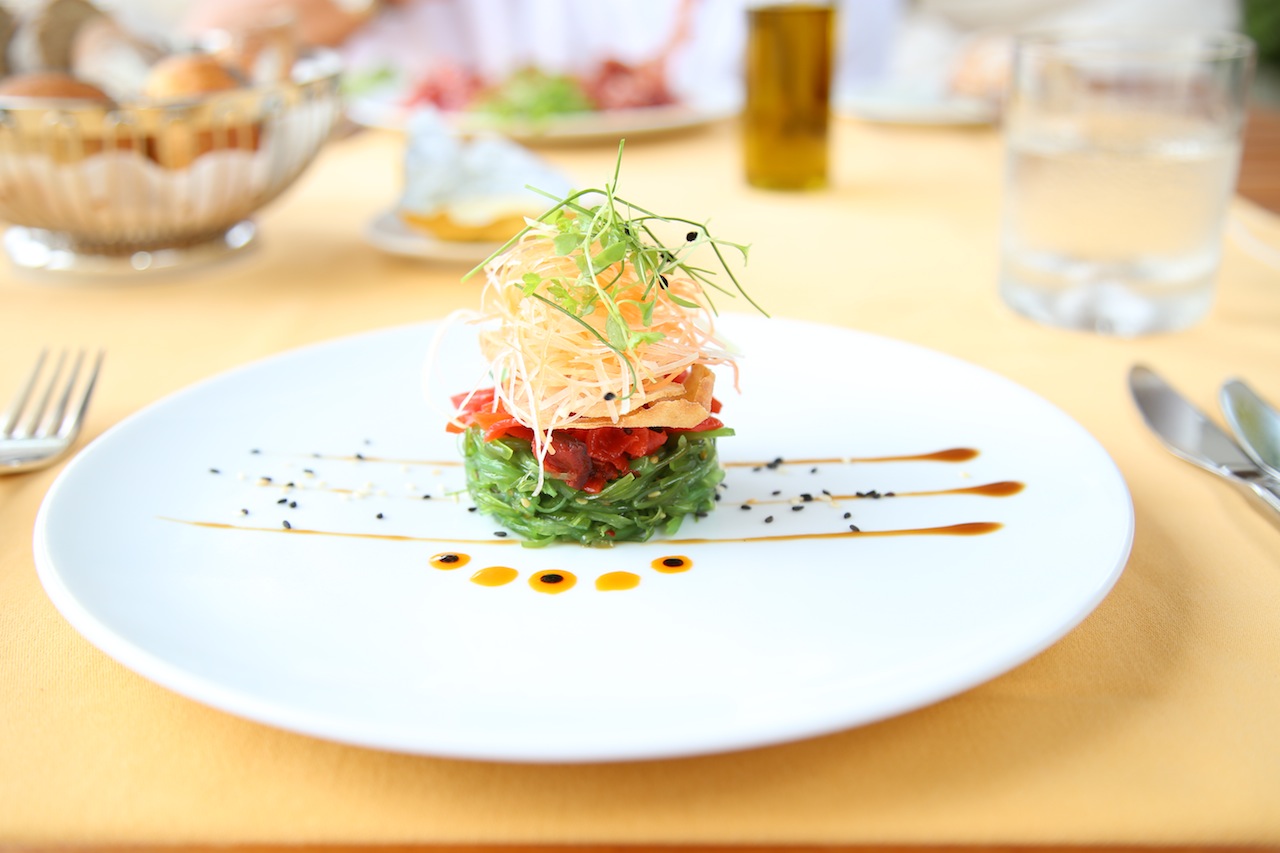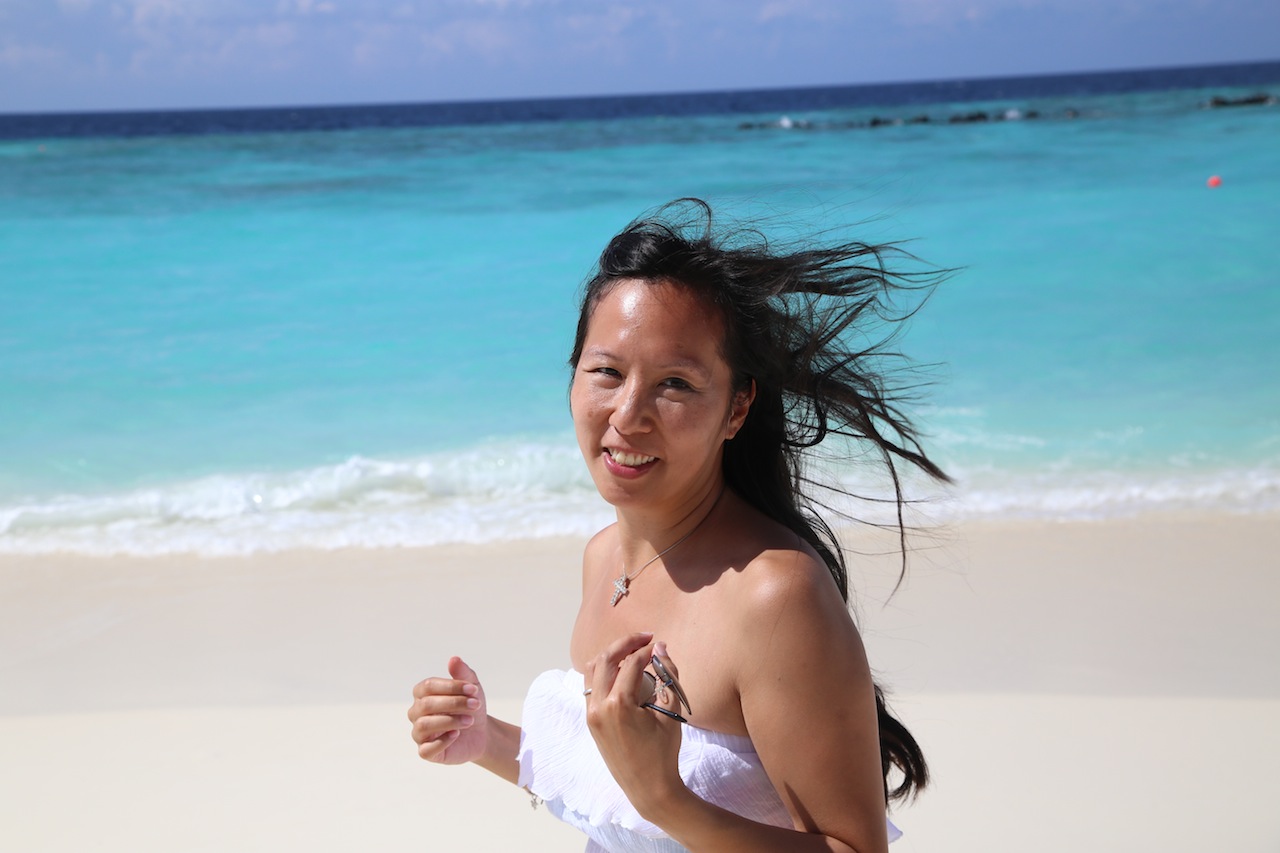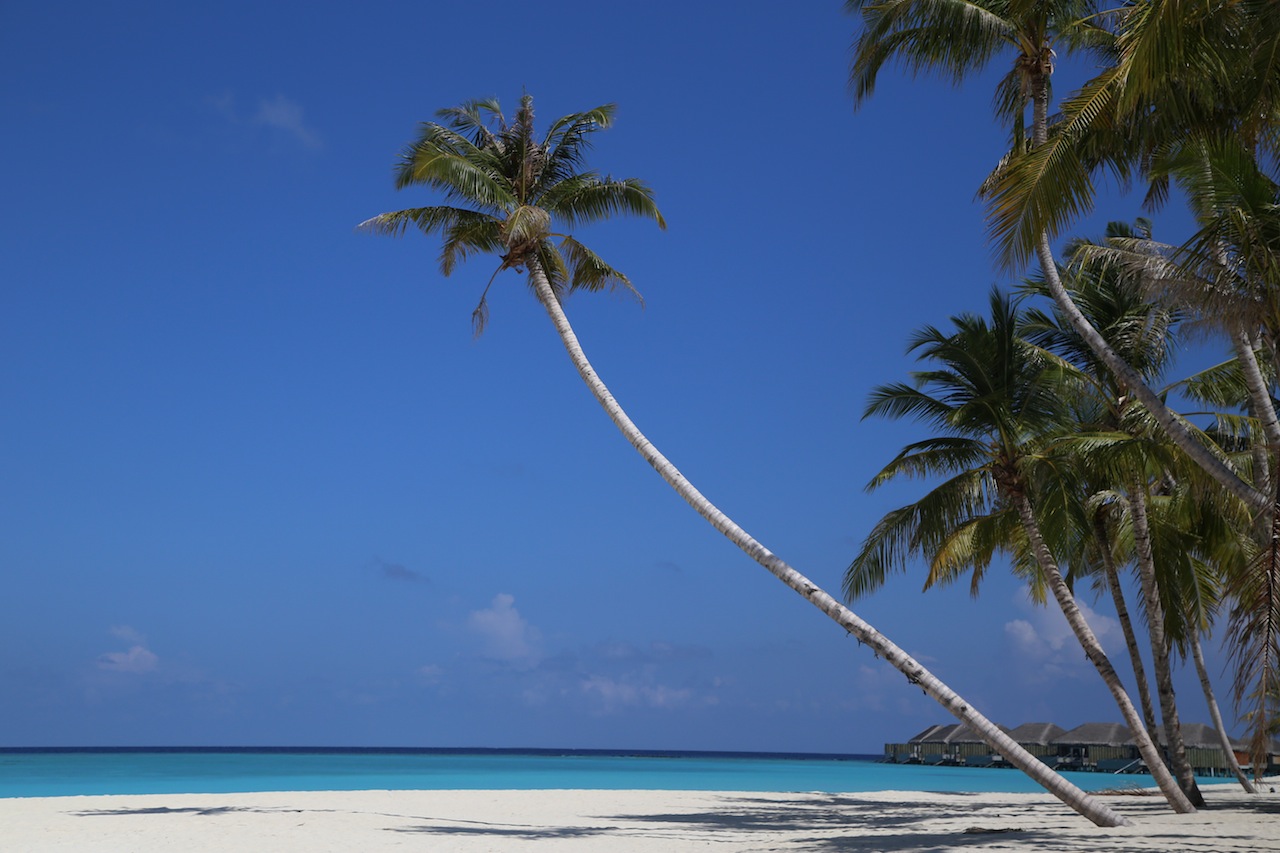 So it is goodbye to Velaa Private Island.  We have enjoyed our time immensely but we also wanted to give a quick overview on the Kids Club and Dining.
Kids Club known as Lha Velaa meaning Little Turtles
Lha Velaa is opposite the main dining room so it is very convenient to drop the children off the children after breakfast for a play.  They have their own enclosed outdoor space with swimming pool, a nursery for lunch time naps and indoor play area.  There were few children on the island so if you only have one child they would need companions.  However, if you have multiple children they would love to be Captain of their Pirate ship with the pool to themselves most of the time.  The staff are extremely good with children, and any type of food can be prepared for your children including dishes with organic chicken.
Dining
There is a huge choice of fine dining options here at Velaa with Aragu, meaning, Essence, is their main fine dining restaurant and champagne bar being easily one of the most unique and beautifully designed restaurants we have ever encountered on our travels to date – almost quite James Bond-esque.  Their signature restaurant was inspired by Michelin starred chef, Adeline Grattard.  Around the world, the concept of the sharing menu for me is a little over done, so we were delighted with Aragu's new concept where the same ingredient can be created in two forms, Simplicity or Sensation; for example a lobster dish cooked either with each element being clearly identified or Sensation where you experience a twist of modernity as the elements are combined.  We had three courses each, which are medium sized and a desert to share, and my husband was pleased not to be faced with yet another restaurant with a sharing concept as many of you know, he doesn't share as he keeps telling the waiters in Dubai.
Also, Tavaru, the Teppanyai restaurant, serving Korean, Japanese and Chinese dishes, is uniquely set on top with a modern 25 metre structure that sits above the most expensive wine collection with its own private dining room in the Maldives, with some bottles alone being worth USD50,000 each.  The restaurant serves a set menu is changed from day to day.  The beach bar also holds the most expensive bottles of cognac and armagnac collections in the Maldives with 1 glass of Delamain 1824 Cognac costing USD$1,300 and a Bas Armagnac dated 1964 costing USD$920.  The main restaurant for breakfast and lunch serves up all the favourites from their own outdoor pizza oven, to laksa, pasta, salads and much more.  The head chef, from Scotland, is kind enough to prepare cuisines to your liking.
Podia, Our Butler
I don't think our stay would have been so special had it not also been for Podia whose attention to every detail of our everyday life made everything seamless.  We didn't have to arrange anything direct with the spa, just the Butler which is a concept of Velaa, to have one person care for your everyday needs.
As a final goodbye to the island….
As I spent each day here talking to the staff, it seems that they all adore their boss, Jiri Smejc, the Czech financier and owner of the Island, and they are not just being polite.  Mr Smejc appears to be a man of opportunities trying to give each member of his team responsibilities with the opportunity of bettering themselves that they might not have otherwise had.  That for me is a huge plus point  He has been described as a man with a strict eye for detail, and that is understandable when owning a facility like Velaa, but he corrects his staff with kindness so I have been told to help them improve their service.  He also works hard to provide great facilities to his guests as well as the staff.  The Maldives is notorious for having difficult accommodation but here at Velaa, they are extremely well-cared for which has made the island go up in my estimation.
My time here as felt different to other resorts.  At Velaa Private Island, I have felt like the guest of a gentleman with exquisite taste, who has invited you to stay in his country house, and who has gone the extra mile and given extra consideration to provide you with the right facilities and amenities to ensure you enjoy your time here.  The choices of wines, styles of villas, design of the food and activities are actually a reflection of his personal life, things Mr Smejc enjoys himself, including a large collection of French wines.
Would I recommend this hotel?  Yes, to honeymooners, exhausted parents who need time out, and to families.  If you are looking for a social life, this is probably not the island for you.  It is all about recuperation and quality time on Velaa Private Island for discerning travellers looking for the best.
Tags:
Monday, March 16, 2015