Motherhood
Lucy Bruce | One of the most influential Brit mums in the UAE | Humanitarian & Entrepreneur | An inspiration and hero to many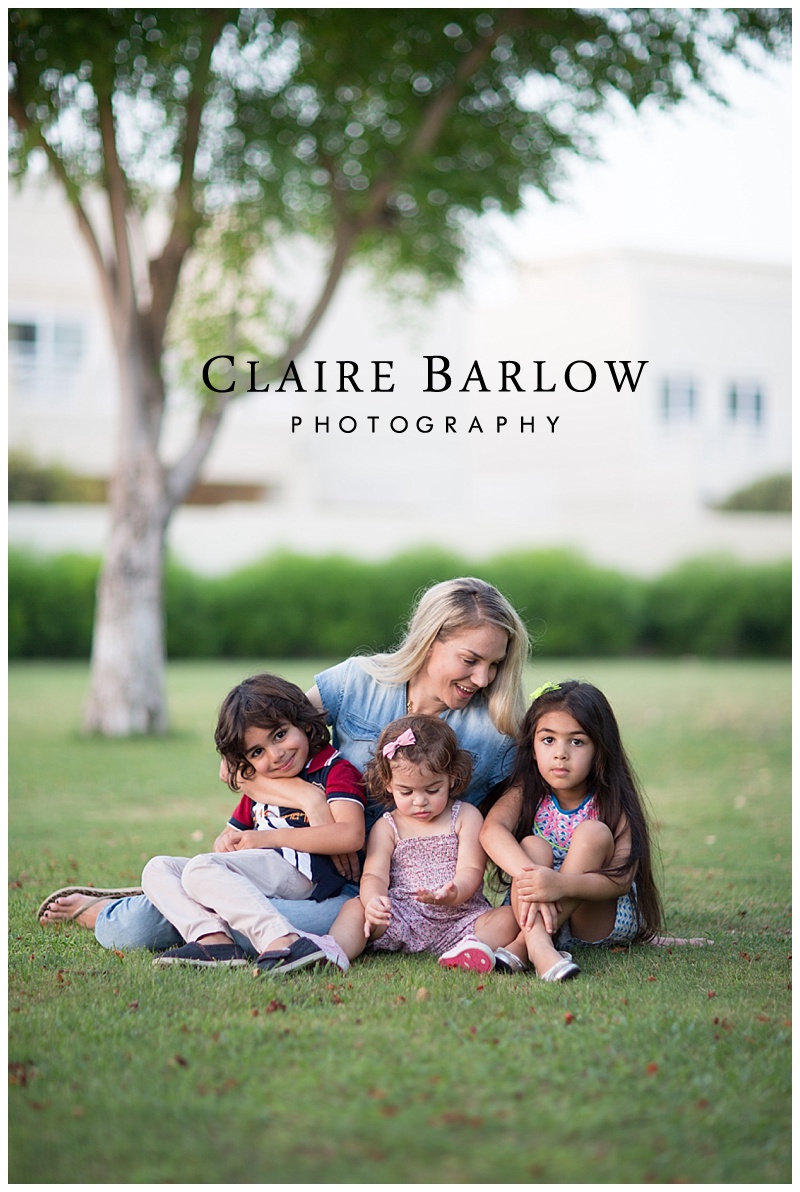 Lucy Bruce is Dubai's darling.  She has been voted by Arabian Business as the 8th most influential Brit living in the UAE,  has been featured in almost every magazine and appeared on many popular TV Shows in the region.  What is amazing is that Lucy is unfazed by it all – she is still the same down-to-earth woman and mother who worries more about the people around her than about herself.  She is loved and admired by all the people that she meets.  The children at the nursery love Miss Lucy and the children that she supports at Harmony House in India are so blessed that she is such a huge part of their lives.  On top of that, her husband, Gaurav and her are such hands-on parents ensuring their three beautiful children, Amelia, Jude and India remain at the top of their priority list.  When I want to complain about how stressed out I am, I only need to look at Lucy as my inspiration about how we can always do more to help the people around us.  I am so grateful that Lucy also found time to sit with me to have this interview.
Can you tell us about how and why you initially came to the UAE?
After finishing my degree in Education in 1999 I knew that I wanted to travel and explore the world. As a young teacher who had never lived outside of the UK, the UAE appealed to me because of the safe and secure reputation it had, the weather was of course a huge bonus and I had seen a wonderful documentary about expat life in the UAE. My first job was as a primary teacher in Abu Dhabi and as the story goes… I have loved living in the UAE ever since.
I know that your husband and you created one of the most successful advertising agencies in Dubai.  What made you decide to branch off on your own with Home Grown Chidren's Eco Nursery?
My husband, Gaurav Sinha, and I set up Insignia in 2003 and for five years we worked together, growing the business steadily. When I became pregnant with our first daughter in 2007 I was put on bed rest and for the first time in my life I had time to think about the future of my family. I decided to take a step back from Insignia and focus on my passion, which is children and education. Becoming a mother made me even more resolute about doing something that would benefit children on a local and global level. It wasn't until 2011 that my dream of opening a nursery became a reality when I joined forces with my good friend Beverly Jatwani. Because of our shared values and work ethics the business grew, as did our friendship.
Home Grown Children's Eco Nursery has only been established for a few years but it has become one of the most sought-after nurseries in Dubai.  Can you tell us more about the concept of Home Grown Nursery?
Our philosophy is simple but very powerful. We believe that one is never too young to be kind to the world one inhabits and that's where our 'nurtured by nature' value proposition takes root. We evolved a unique 'green curriculum' inspired by the British Early Years Foundation Stage principles and it clearly captured the attention of mothers who want their children to be aware of the world they live in and become aware of the various things that challenge our planet and how we can all contribute to keep the planet safe. Our children enjoy the outdoors, grow their own plants and have fun discovering and learning through nature.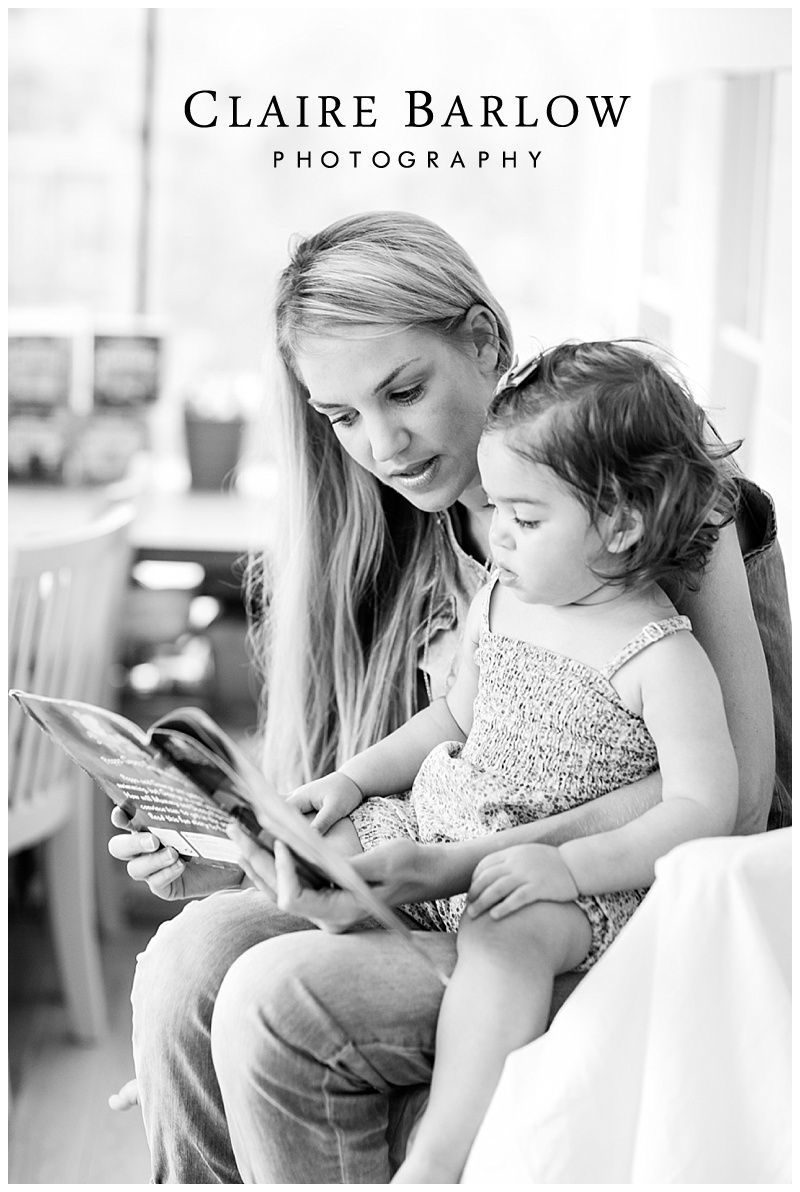 What are the priorities for you when it comes to the children at the nursery?
Despite having strong and established core values for our teaching methods and ethos, the safety of our children is always our number one priority. It doesn't matter how fantastic your facilities are or how much experience your teachers have, without safety at the forefront of everything we do at the nursery, nothing else would fall into place. Besides this we want to celebrate the natural sense of curiosity that children have – a wild imagination that is fueled by practical learnings is a potent elixir for growth.
Many first time nursery mothers will be nervous when dropping their little ones off at the nursery in September.  What advice do you give them?  How does the nursery help with the settling period of mothers and children?
Sending your child to nursery for the first time is always a difficult decision for mothers, regardless of whether the mother is working or not. Once you have made the choice that your child would benefit from spending time in a nursery environment it is important to embrace and commit to your decision. Parents who display their anxiety to their children when dropping them off will find that the settling process may take longer than a parent who comes to the nursery happy and confident. Children are very perceptive and will know if you are not comfortable with leaving them in the care of the nursery staff. At Home Grown we have a very gradual and gentle settling in period where parents are invited to stay in the nursery and spend time in the classroom. Our teachers will guide them when the right time is for them to take a step back. Sometimes parents do find it harder than the children but it is our job to work you until everybody is comfortable and relaxed.
You have a teaching background, and usually teachers have bright children.  What three tips do you give to parents about spending time with the kids?
It's important be completely 'in the moment' with children. Put the phone in a different room (along with computers and everything else) and don't be distracted when you're spending time with your children. It's also very important to engage and solve problems – role play and questions lead to interesting conversations, enriching a child's mind and you'll be surprised at the number of smart questions children throw your way. Lastly, we make meal times 'happy time' to ensure eating vegetables or healthy food doesn't seem like a chore for children. Eat, play and learn together. It's simple.
What advice would you give other mothers starting their own business with young children?
I celebrate the tenacity of working mothers. My mother was one and to be honest when it comes to running a household, being a fulltime mum and holding down a job then it's clearly a challenge and I admire mothers who juggle this on a daily basis. The only advice I have is that you must make time for yourself in all of this as it's easy to forget that. Balancing priorities is never easy as the guilt makes it difficult but an hour of quality time is much better than two hours of distracted time with the children.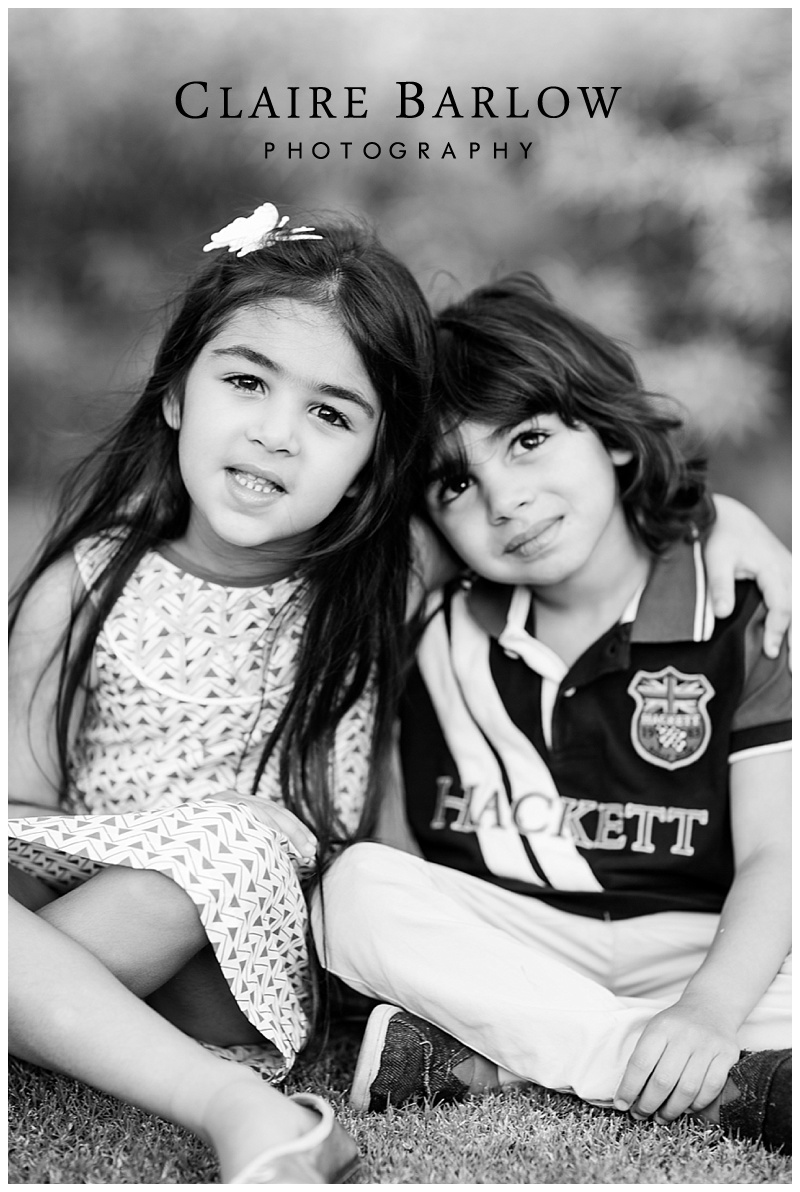 On top of it all you also have your own charity, called Harmony House, in Delhi, India, to help to educate the slum children.  Can you tell us what made you decide to launch this initiative?
My husband and I used to frequently travel to India and supported many charitable initiatives with our friends, but we found that our money was not being used the way we wanted it to be. We took matters in our own hands and established Harmony House in 2009 – today, we have two day shelters with nearly 450 children and we provide them free food, clothing, education and medical care. We have been very lucky as we have a lot of friends who have supported our cause and without them we would have struggled.
Unfortunately, the word charity is now overused and abused, and it makes people skeptical to give.  Can you tell us how you protect the foundation, and how you reassure people that what they are giving is for the children too?
Everything we do, all the money we raise is pledged for the children. We maintain absolute transparency so our donors can audit the books when they please to see how the money is being spent. We also paired every child in Home Grown with a child in our charity so a percentage of the tuition fee is actually assigned to take care of an under-privileged child in India.
For anyone wanting to get involved in your charity, how can they donate to Harmony House?
You can donate directly from our website where we have a PayPal donation feature or you can donate cash directly to our UK account, for which details can be found on our website www.harmonyhouseindia.org. People can also email me directly if they would like to volunteer their time or help us with our specific donation drives.
Your husband, Gaurav and you, have on top of all your businesses and charity, three beautiful children.  Every mother wants to know how you manage your time with the nurseries, the charity and the children?
Nothing in this world is ever achieved by one person alone. The only way I have managed to transform my dreams into reality is by surrounding myself with amazing people who also share similar values. I am blessed to have really good friends who support my efforts and I am lucky to have Gaurav's support as he helps me manage some of the usual complexities that arise with business.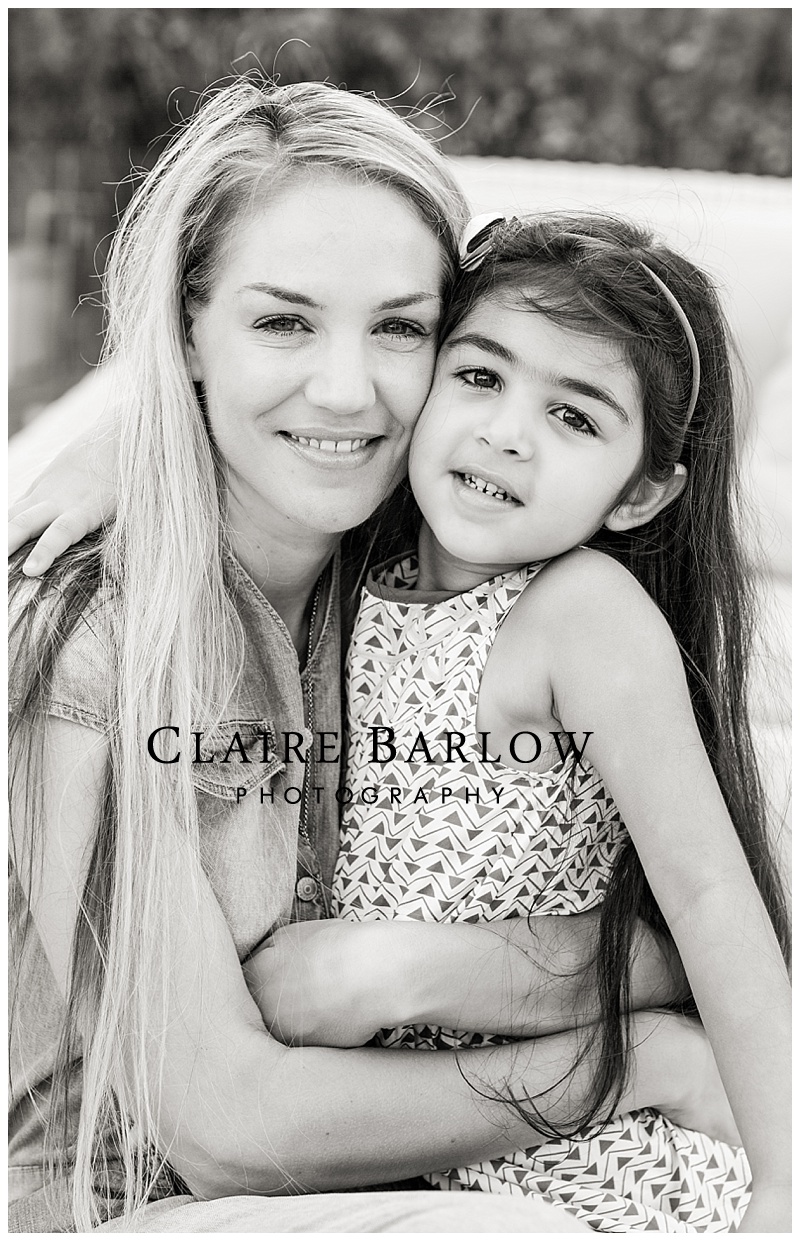 Gaurav is a very hands-on father, but he also has a tough travel schedule, how do you adapt when he is away?
Gaurav travels quite extensively but we stick to our routine and that's really important for children. It's always harder when one parent is not around but we have to support each other and ensure we all get to fulfill our roles and obligations. I am a mother first, before anything else and that calibrates my compass quite easily.
What makes you feel most guilty when it comes to your children?  Every mother has that 'guilt-factor' so how do you deal with it?
I am always feel I am not spending enough time with them. When I am spending time with them then I think I am not spending enough time with one particular one out of the three – there's always something that makes me feel guilty and I doubt any mother will ever overcome that feeling. I try and make sure I am fair to each one and don't show any preferences – being neutral and loving is always a delicate act as each child has their own unique needs.
What is your ideal getaway with Gaurav and the kids?
We love to escape to Maldives. It's only a short flight away and our favourite hotel is the One&Only Reethi Rah as it has a great kids club and we love to kick back and spend time together.  We went skiing this year for the first time as a family and loved it. We also love city holidays and travelling to places like Bali, Phuket and other destinations but as the children are small right now, we identify destinations that offer a little respite to the parents too.
What is Amelia's favourite book?
The Giving Tree by Shel Silverstien
What is Jude's favourite book?
The Rainbow Fish by Marcus Pfister
For more information about Home Grown Children's Eco Nursery please go to www.homegrownnursery.ae or Harmony House India please visit www.harmonyhouseindia.org
Photographs by Claire Barlow Photography.
To read more about Claire Barlow on the website CLICK HERE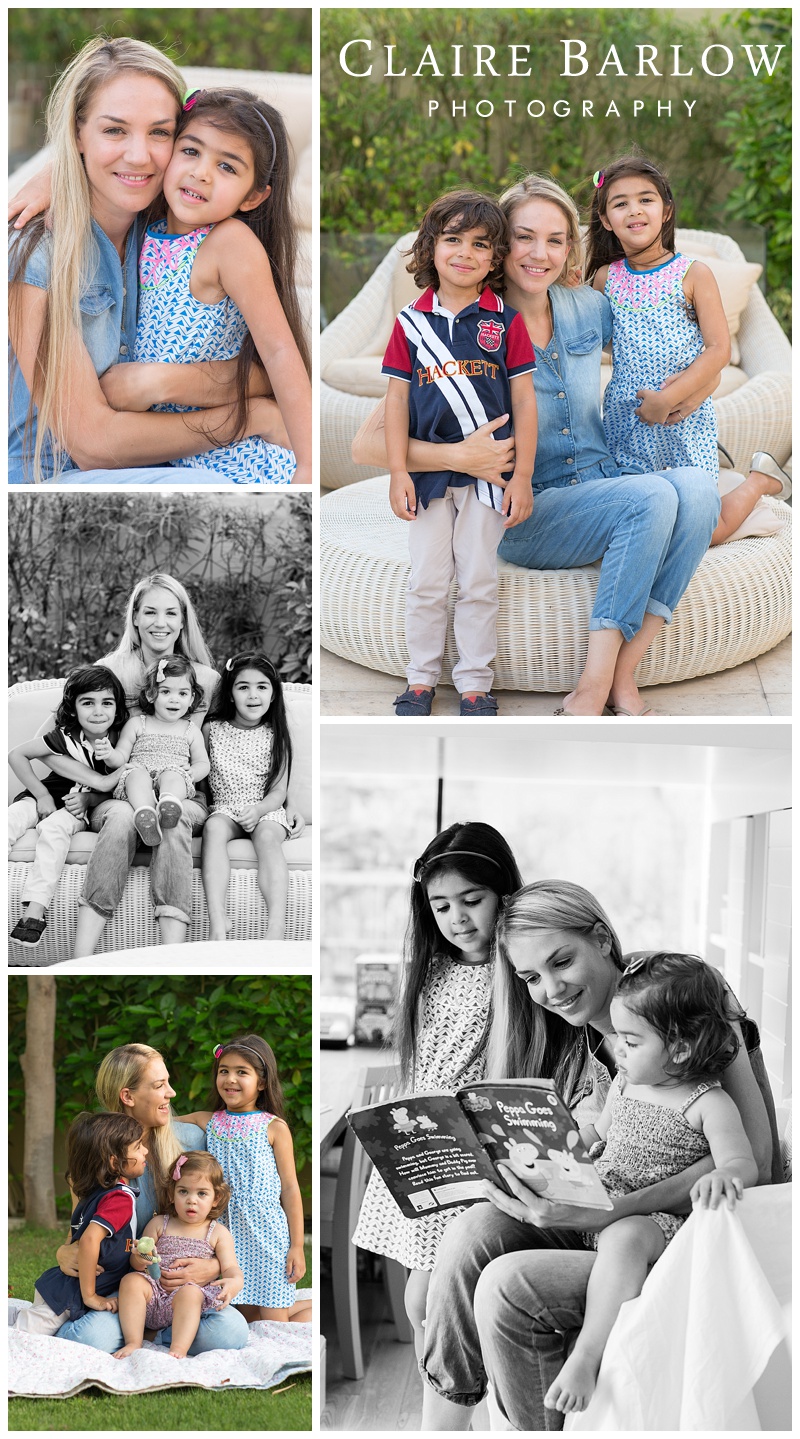 Tags: Children's Nursery Dubai, Claire Barlow Photography, Dubai Kids, Dubai Mummy blogger, Dubai Mummy bloggers, Expat mums in Dubai, Expat Woman, Gaurav Sinha, Harmony House India, Home Grown Children's Eco Nursery, Homegrown nursery Dubai, Lucy Bruce Dubai, Mummy blogger London, Seashells On The Palm
Monday, July 07, 2014