Parenthood
Christmas: The Italian Way | Meeting Marco and Cinzia Tedeschi and getting some interior inspiration and how to create that warm perfect atmosphere.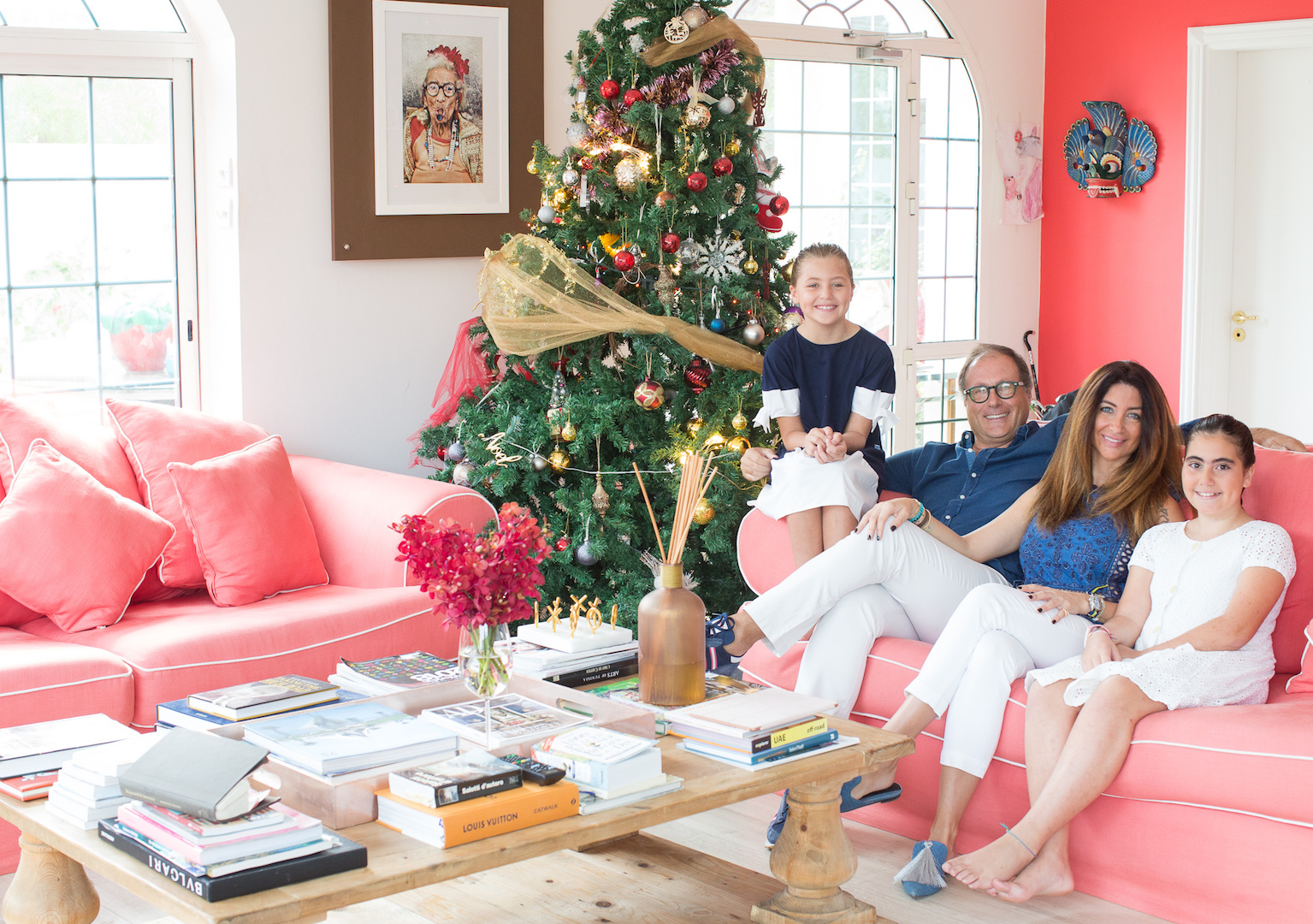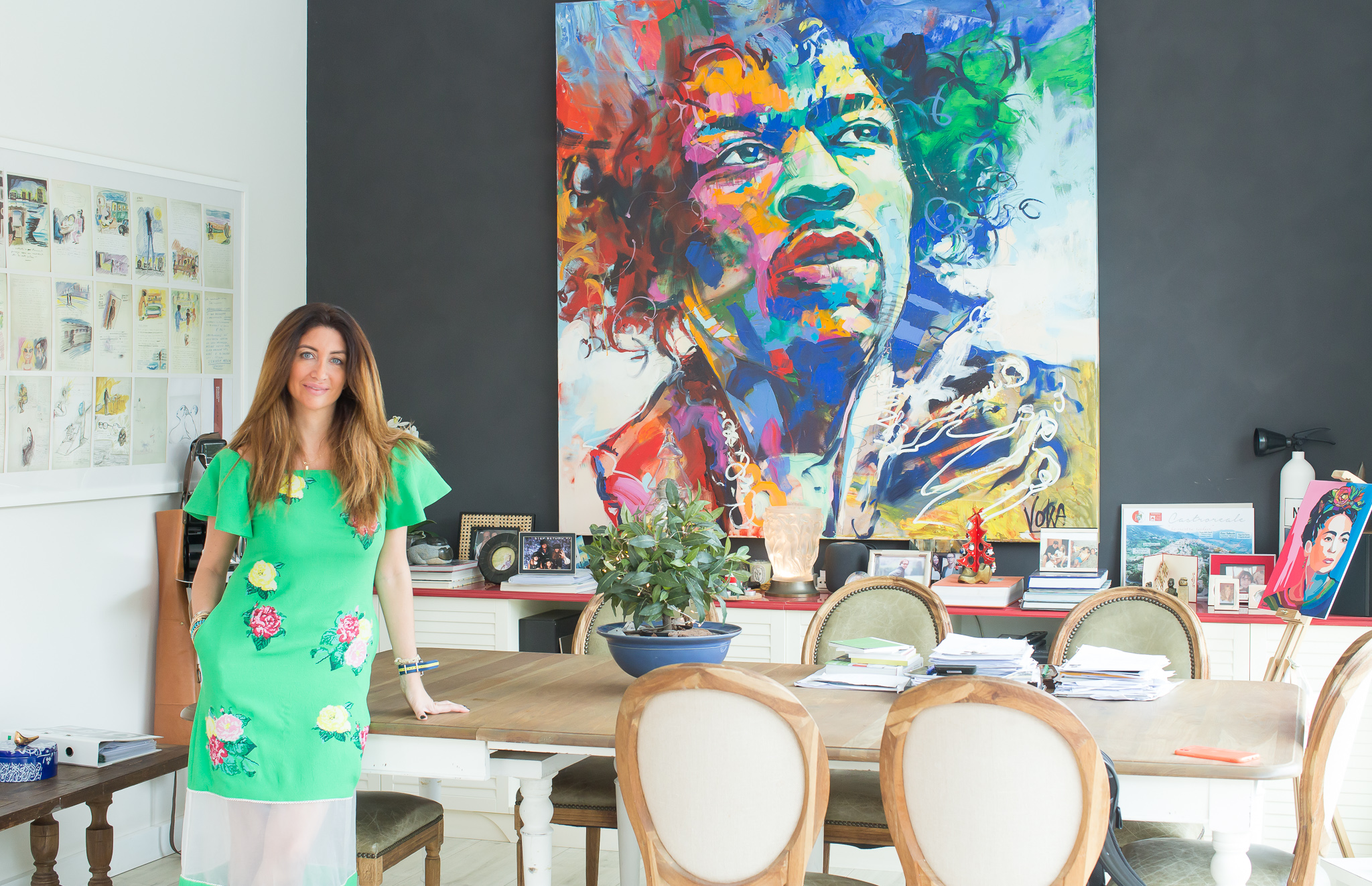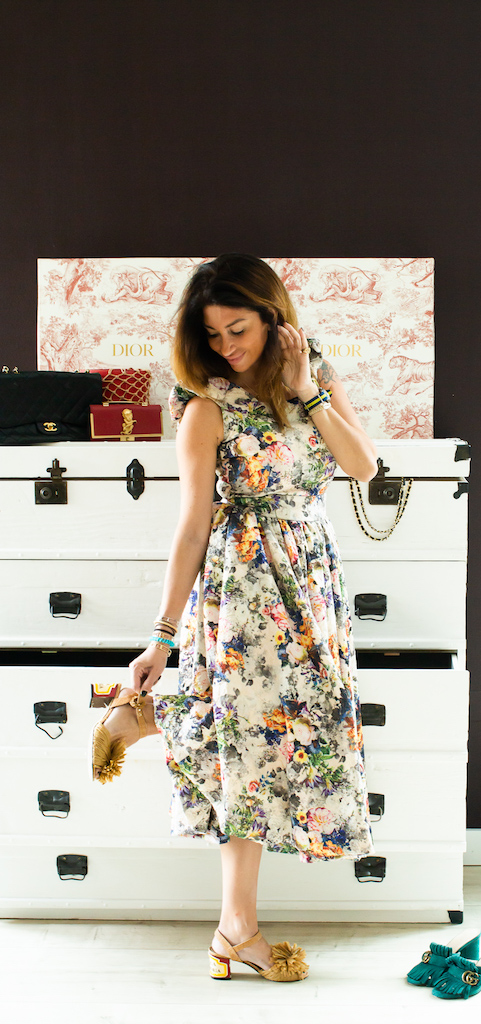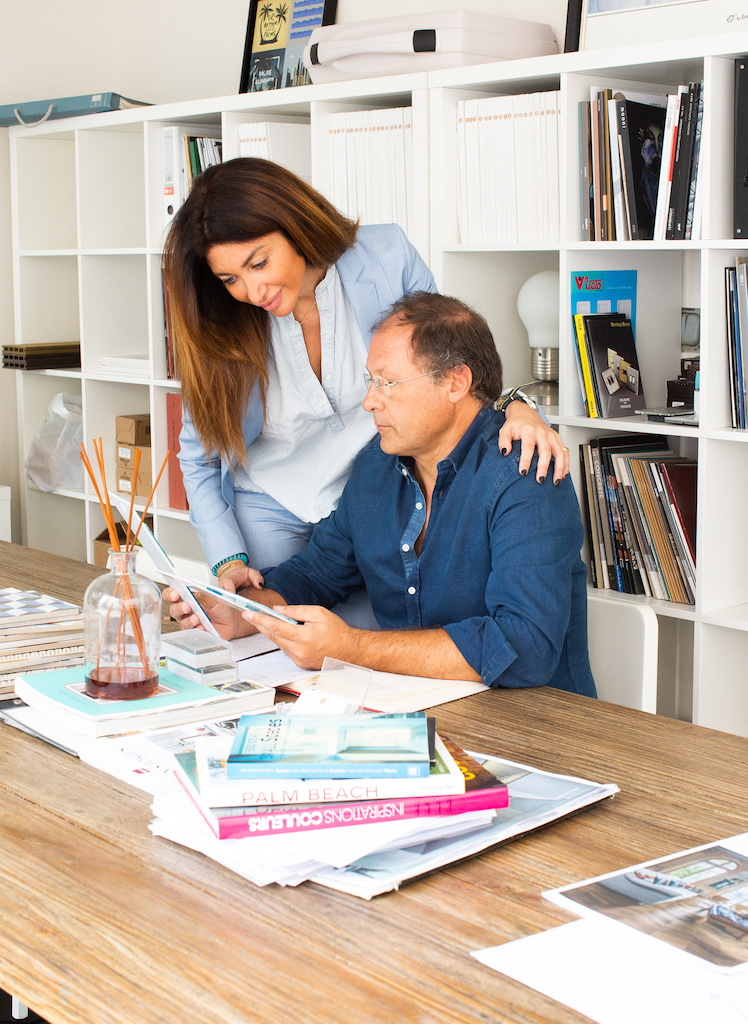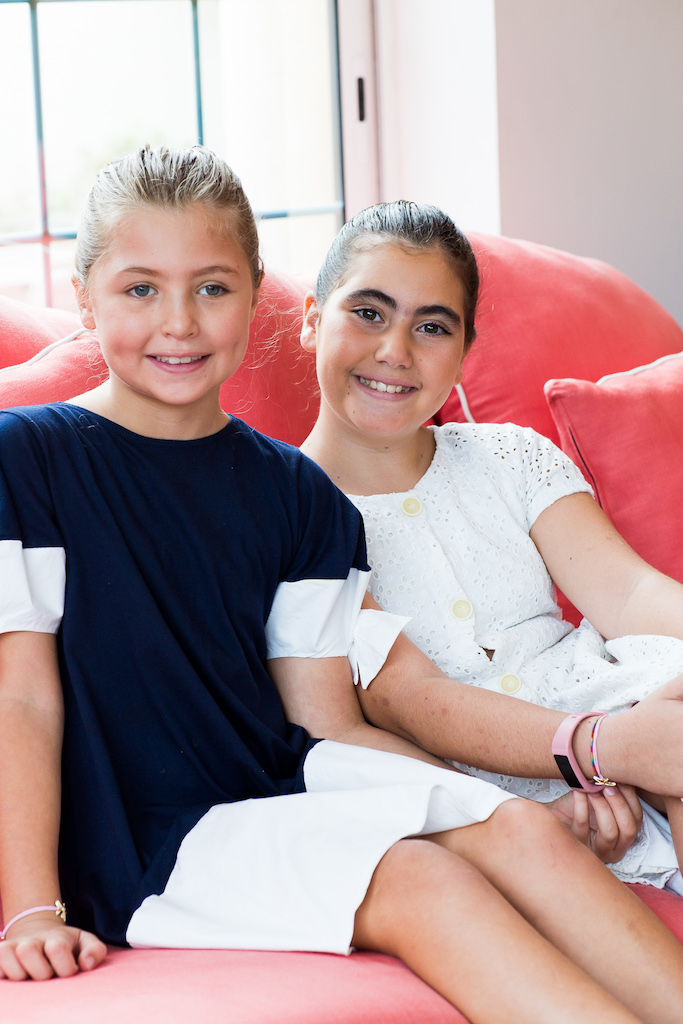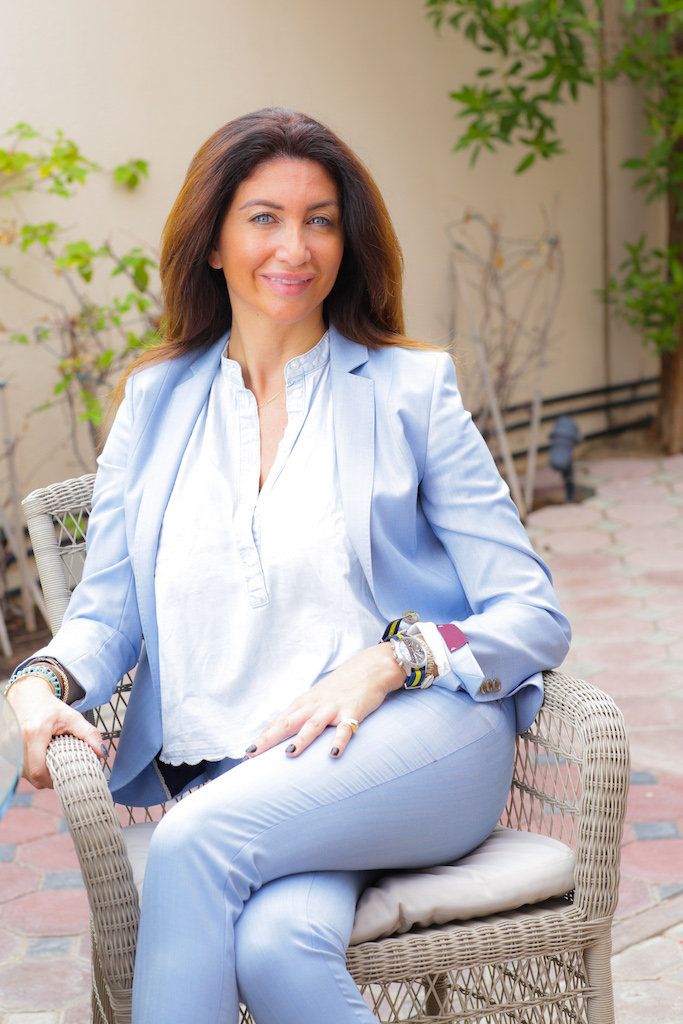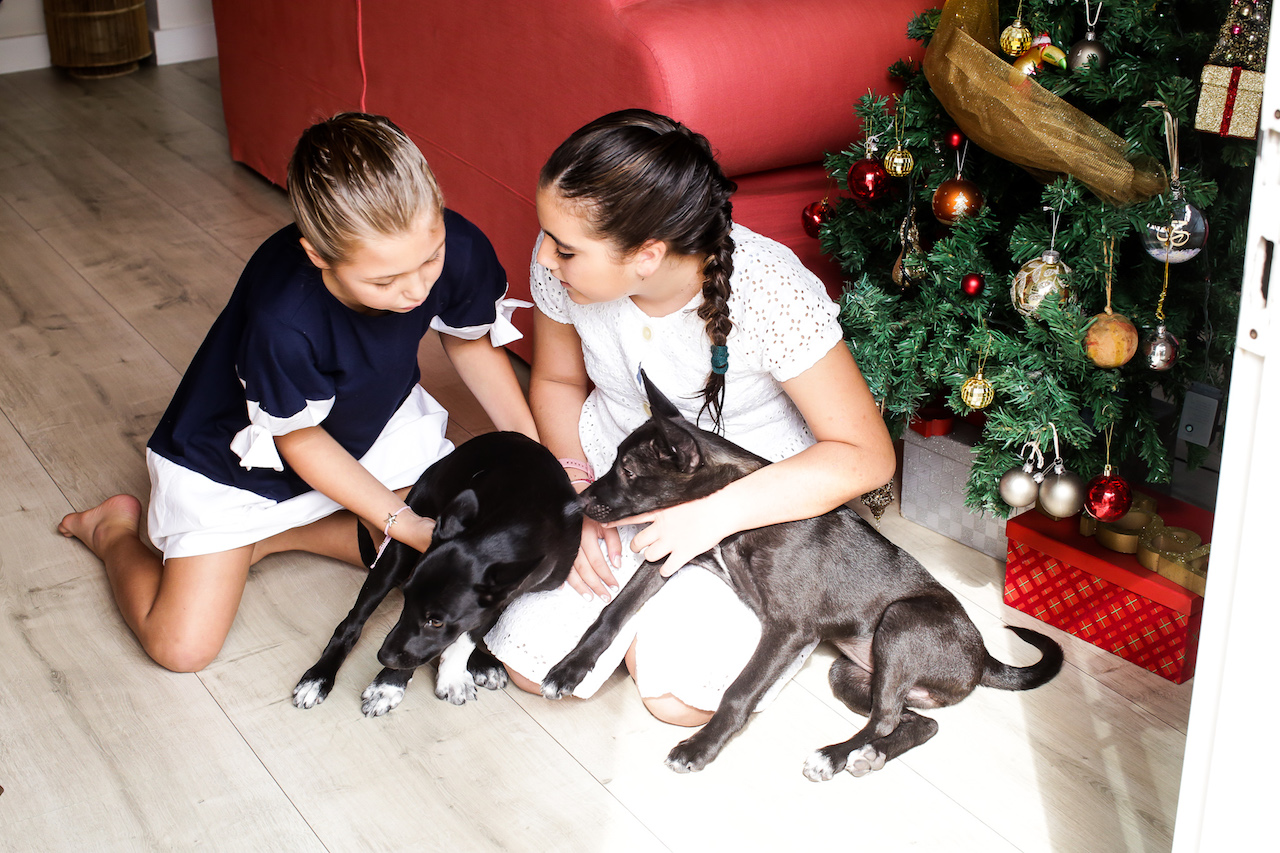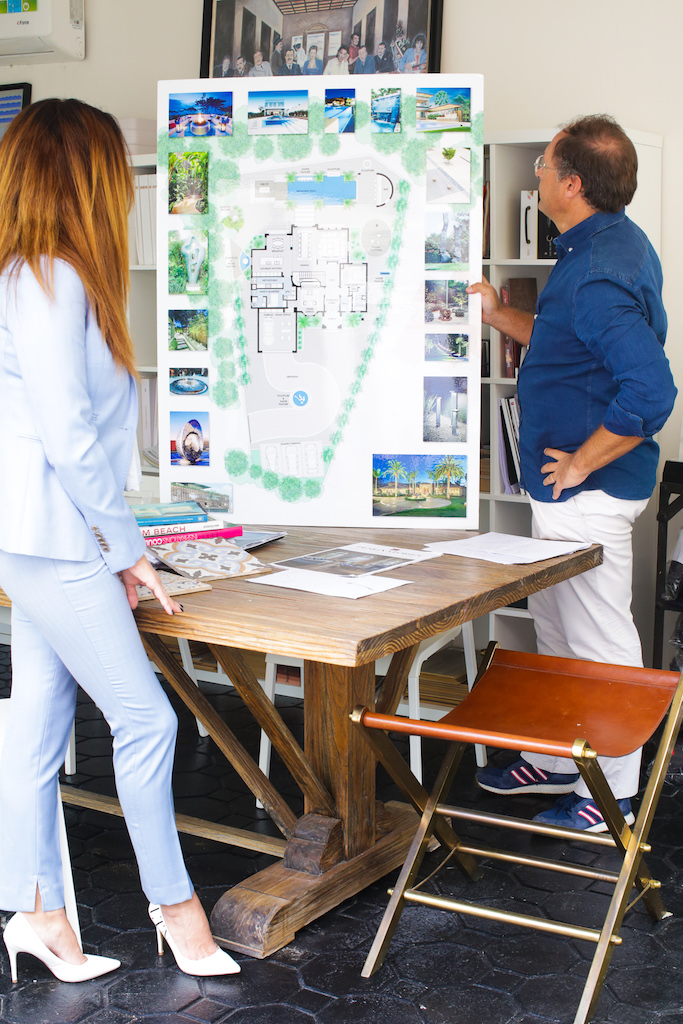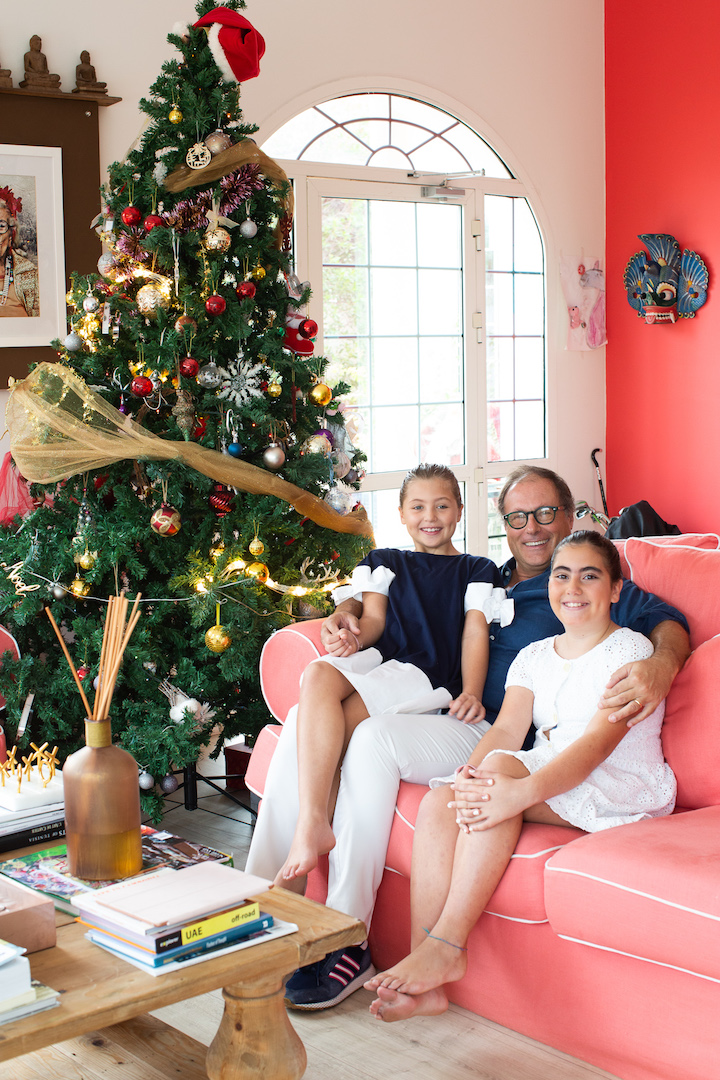 Marco and Cinzia are an eccentrically creative and warm couple who have a flair for living in the present. They are both extremely inspiring with an incredible work ethic and their Italian passion is apparent at every point of conversation. Marco and Cinzia met in Italy, and now have been living for several years in Dubai raising their 3 beautiful daughters, Beatrice, Ludovica and Mariasole Teresa. Marco began his career as a marketing director but his true passion was for interior design. He initially designed special projects for colleagues, and that drove him to start his own design and development property company in Italy. 25-years later, he brought his family and expertise to Dubai. Together with his wife, they run Smart Renovations, who in her own right her has a strong creative streak mixed in with clever practical solutions.
Why did you decide to make Dubai your home?
It was Marco's idea to move in Dubai and then I felt in love in this country more than him now. I love the vibrancy of the country.
You have two beautiful daughters that live in Dubai with you and one currently doing her Masters. Can you describe your parenting style?
We typically are Italian parents who put the happiness of our daughters first, our house is always full of friends to make sure they have a healthy social interaction.
Coming from Italy, how did you both decide on your children's IB education? What makes the IB system work for you?
We are not conventional type of parents, we don't care too much at the education formalities, although we are very strict certain types of behaviour. In general, we love the system of alternative ways of learning and thinking, and we believe that's what the IB system offers.
How do you both balance working and parenting your girls?
We always make sure that we have an allocated time for the children and of course, in Dubai, we are blessed to have the help of our amazing nanny.
You both run a unique business in Dubai called Smart Renovations. Can you tell us more about it?
We deliver exceptional home interior design whilst considering of our client's taste, from processing the NOC and Government approvals to the final design. Our competitive advantage is to involve the client at every step of the process so that we can understand their requirements and preferences all throughout the renovations.
Marco, what is your professional background?
I graduated from Bocconi University in Italy, one of the leading business schools. I also have an extensive experience in corporate business and that has made me very aware when it comes to costing and budgeting. It helps me manage client's budgets and to be effective with what we can produce.
There has been such a demand for your services here in Dubai, why do you think that it?
Many of our clients have lived in Dubai for a long time and they want to make a home to suit the needs, comfort and happiness of the entire family. We strongly believe that the ambience of the house has a huge influence on the mood of relationship of each member of the family.
How would a customer understand the difference in the quality in your service compared to others?
We are proud to say that our service is completed with passion and the projects are quite personalised. We take each job personally as if it were our home or investment and we work to ensure the comfort and satisfaction we would like our clients to experience.
For a client with a 4-bedroom house, what would be the initial steps to finishing steps that a client might expect? What kind of market comparison can you give for a price?
The initial step is always to meet the client, to understand what they are looking for, and then we suggest ways we can collaborate with them to ensure we deliver what they have in mind. We develop the scope of work with our team, and once its ready we deliver our quotation free of charge. It's important to know the full details of the project from the start to avoid misunderstandings. It also allows us to manage the project timings. For example, we need to coordinate the type of light system to match certain art that maybe hanging on the walls. We really work out the fine details too because it's these finishing touches that makes the real difference.
Do you think everything in a house should be quality only or would you advise to mix and match according to budget? How can you help clients with these?
That's one of our specialities; in layman terms I always say that its just like dressing up Zara clothes and a Chanel bag! We have done so much research in Dubai and have many years of experience with various interior suppliers, so we are able to suggest to our clients different suppliers based on scope of work, budget, quality and functionality without compromising on the design. Our knowledge also stretches to Europe, and for clients who prefer kitchen designs from Italy we are also able to organise that too for example.
What are 3 rooms in a house that is worth renovating if you are limited with budget to ensure good investment for the future?
Floor, kitchen and bathroom. We have many solutions for the bathroom, from painting, tiles, panel installation and full tiling. The design and layout is most important and that's where our expertise come in. For the kitchen, we import it directly from our factory in Italy, so we are able to provide extremely competitive prices because we don't charge the customers for the costs of running a showroom and those types of overheads. Our kitchens are high end whilst we charge not far from Ikea prices.
You have both worked together as husband and wife and an extraordinarily strong team. What advice do you have for other couples who are venturing for the first time to work together?
Separate the roles of each other in the company, duties must be clearly distributed. Most important, be understanding, be patient and always have a good sense of humour.
At some point, we all fail at something? What's the best lesson you have learnt from failure?
Sometimes we need to say, NO!
Your favourite Italian restaurant in Dubai?
Alici Restaurant and Luigia
How do you celebrate Christmas?
With friends that for us became a real part of family. We cook, we have friends over. For Italians, food is one of the most important aspects and next is gathering friends around the table to celebrate together. Most importantly, it is to have a good panettone (an Italian Christmas cake) to finish off the meal.
Any quick interior tips to make a house feel extra special in Dubai?
Just add touch of red! Pillows, towel and carpet are a must!
What lessons do you hope to instill in your daughters when they grow up?
Work hard and be ethical in all that you do!
For more information see www.smartrenovation.ae
Tags:
Friday, December 20, 2019