Home
Montegrappa Pens | The Art of Correspondence | Pens that range from AED450 – AED30,000 created by artists in Italy.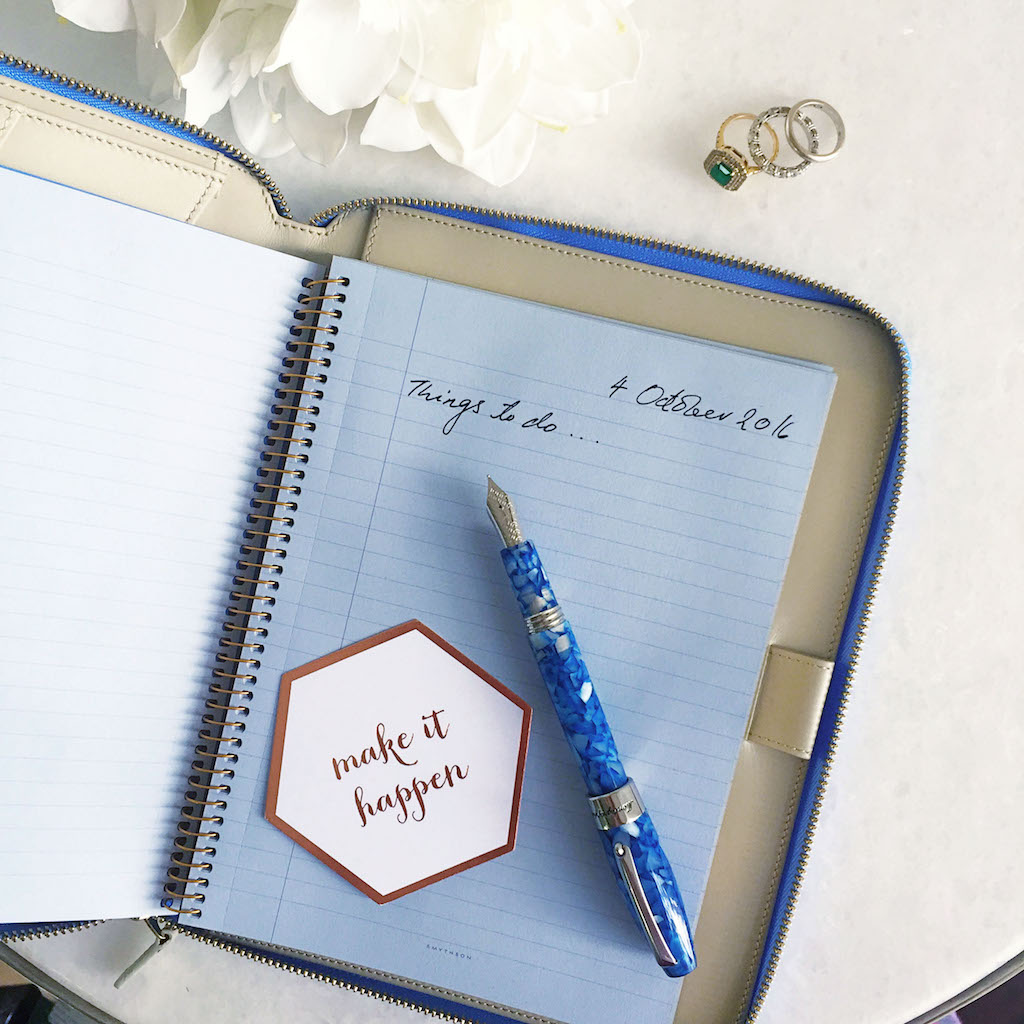 The blue and white Fortuna Mosaico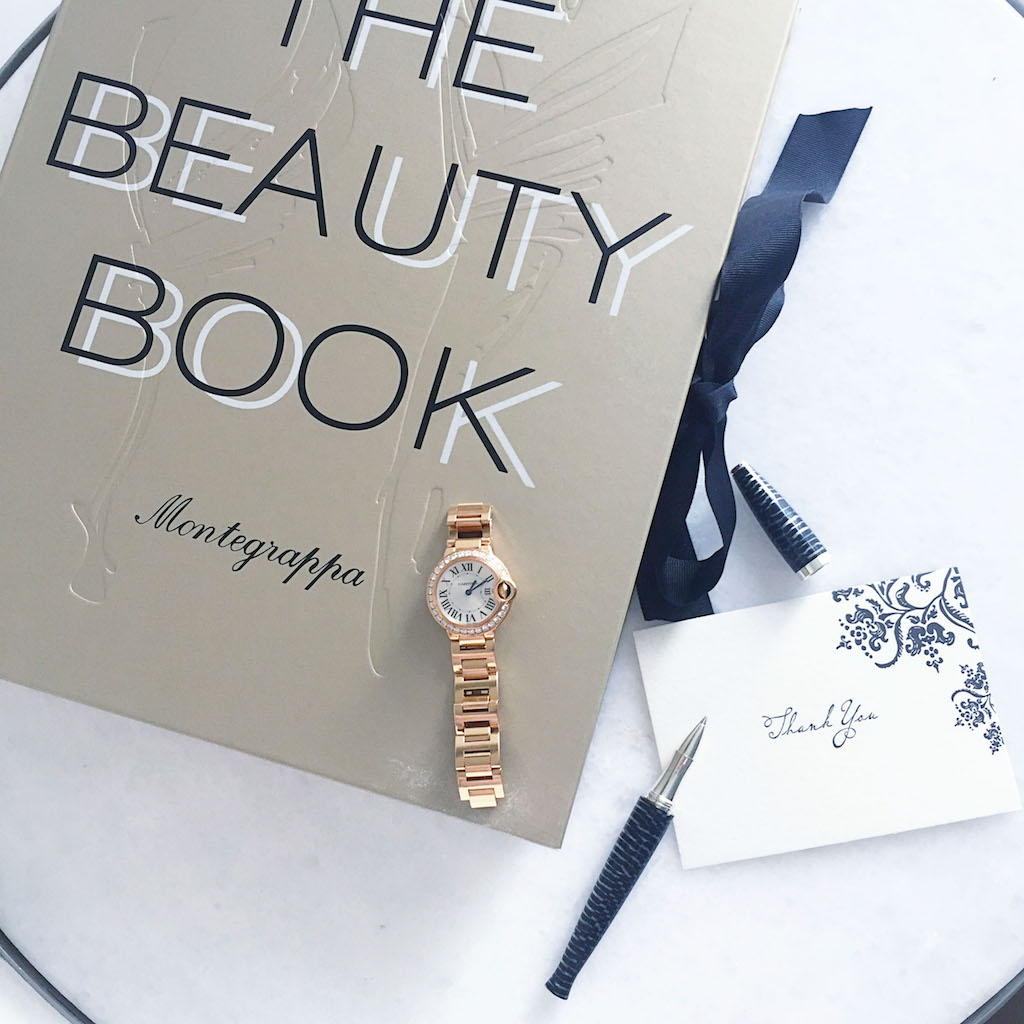 The Limited Edition Beauty Book Pen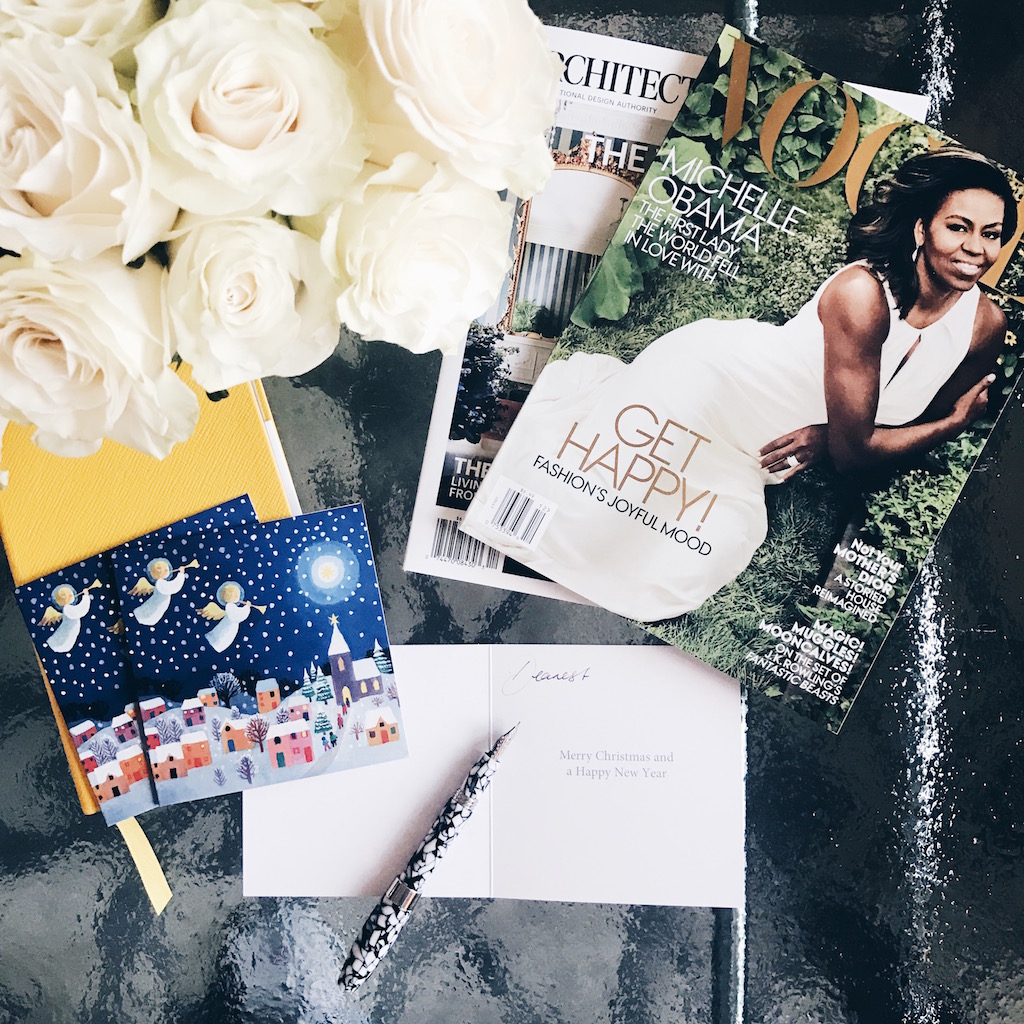 The Black and White Mosaic in NYC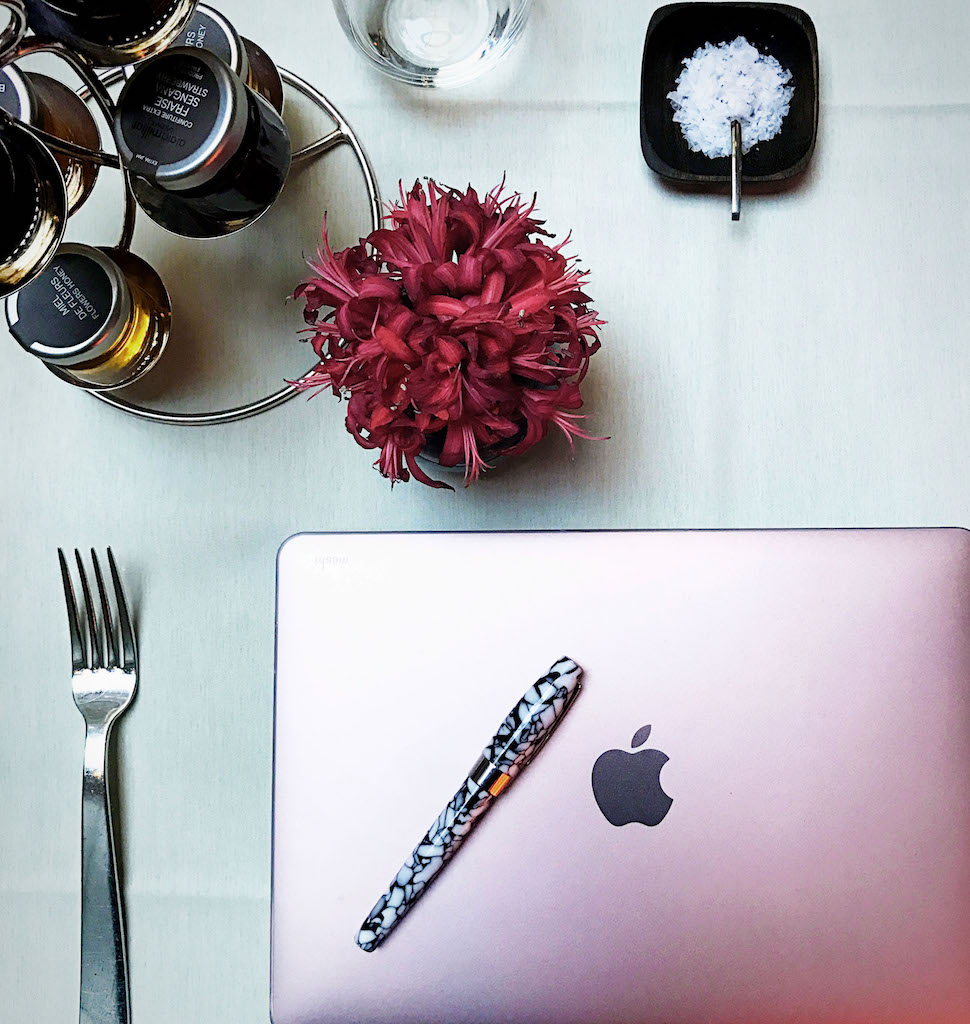 The Black and White Mosaic for meetings
The Art of Correspondence is so beautiful and yet so undervalued in today's technological frenzy.  As a child, it was impressed on me to sit down to write thank you cards, letters on the weekends home to family, and we were just encouraged to write in general.  However, these days with texts, emails and what's app taking over, most of us are losing the sentimental memories as we don't print off these memories, and the only way we remember what happened is when Facebook shares a memory.
I still have letters that my mother and friends wrote to me when I was at school, and they share a stories about their lives that are recorded in pen.
I try to ensure that my children send postcards to grandma now that the older two are more confident with their writing skills. I want my children to write diaries about their days.  I want to take it back to basics.
There has to be something said about writing with the weight of a  quality fountain pen and when the ink flows out of a sharp nib which eventually molds to your style of writing.  An ink that will lasts in letters to my children to read when they have grown up, that won't fade or smudge with time.  Call me sentimental, well, that's happened to me when I had children.
Plus, I want making receiving posts fun again.  Not just bills.  To find that handwritten note amongst the bills is exciting.  (hint hint to family and friends in the UK who find it strange to send posts of a PO Box).
The Brits have always been the best at correspondence, and having grown up there, it has rubbed off on me, and I do see great value in being able to write good letters.  Think of Pride & Prejudice, when thoughts are carefully formulated and placed on paper, with great focus and concentration.  Often, better than emails that are often sent without much care or thought, recording little or nothing about our personal lives.  Just one liners that the children are fine.
The Italians are best known for their craftsmanship and the Montegrappa collection for pens has given me so many ideas for gifting this year, for Christmas, and throughout the  rest of the year.
What is most unique in today's luxury market is that Montegrappa still remains under the ownership of the original Aquila family who have managed the company through several generations.  They are passionate about their craft, and not just about the bottom line.  They also make bespoke pens, that fetch values of USD10,000 and I have seen some of these, and the workmanship and crafting is extraordinary including some designed for celebrities and royalty.  
With much of the world's factories set up in China, Montegrappa still hasn't succumbed to this, and still operates from the same factories in Italy with real Italians artists crafting each pen, and there is much comfort in this.
The Art of Correspondence, I realised is something that my children, will not be exposed to this living out of the UK, hence I have taken it upon myself to incorporate it as part of their 'home education'.  My eldest is 7 years old and I have already marked out is their Parola, fountain pen from Montegrappa to use at home to write his correspondence letters that will cost between AED500 – AED700 in a Performance Red colour.  "Paola" in Italian means word, and it means to pay homage to the importance of the written word, and the pen comes in a range of fountain pen, roller ball, twist-action ballpoint pen and mechanical pencil in Solid Black, Snow White, Performance Red, Mauve Resin and Navy Blue.
Sentimental Collection
Using my Montegrappa fountain pen to write on evenings when the children have gone to bed during the school holidays, I enjoy writing memories of the children's days in each of their 'My Life Story' books with photos attached, plus it helps me remember each of their individual milestones, funny comments they have made, and  achievements.
The first book was given to me as a gift on the birth for my 4th child, and I loved it so much that I bought one book for each of the others.
This book makes a sentimental gift to a friend with the Montegrappa Mule Fountain Pen (AED1,280) that is a classical design with a contemporary feel.
The Montegrappa Mule cap and barrel are crafted in mirror-polished copper, further defined by a brushed silver-plated trim. Over the time, each Montegrappa Mule will acquire its own unique patina through handling, truly personalising the writing instrument. Easily recyclable, copper is a noble and hygienic metal that slows down the growth of germs.
Meetings and shopping lists
There is also something charming at a meeting when I see people draw out fountain pens at the meetings.  In recent months, I have fallen in love with the fountain pen again, and have started carrying it round in my handbag all the times for writing in my notebook at meetings for lists and appointment notes.
On a recent photoshoot, a journalist asked to borrow a pen, and she expressed with joy, 'how she had forgotten how beautiful it was to write with a fountain pen'.  They do make the perfect corporate gifts or for mums who work and for mums who run homes.  It's not just a man thing.
The Beauty Book – the pen is encased a stunning coffee-table book taken by famed photographer Darren Tieste.  The Beauty Book is a limited edition pen with only 200 items for each model.
Otherwise the Fortuna Mosaico in black and white is a favourite of mine which I chose as part of my writing collection.
Educational
Finally, I am a strong believer that writing with fountain pens will help children control their handwriting and when my children are 10 years old I will be introducing it to them.
It encourages the children to write mindfully and hold their pen positions.  The Parola Pen and similar ranges are around the AED400 – 900 level making it a great reward for achievements, birthdays and graduation.  My nephew will receive one for his 18th from us to take to university.  We have chosen the Italia Azzurro Fountain Pen with Palladium Plating.
There is also the DC Comics collection, great for fans as well as sons.  These pens include Batman, Superman and, Wonderwoman Catwoman and starting price of this collection is around AED1,380.
Montegrappa is located at the Emirates Towers and the Atlantis, The Palm. For more information please see www.montegrappa.me
Tags: Montegrappa Middle East, Montegrappa pens
Monday, December 05, 2016