Health & Wellness
NYLA Method | Beautcamp | Fairmont Hotel | Palm Jumeirah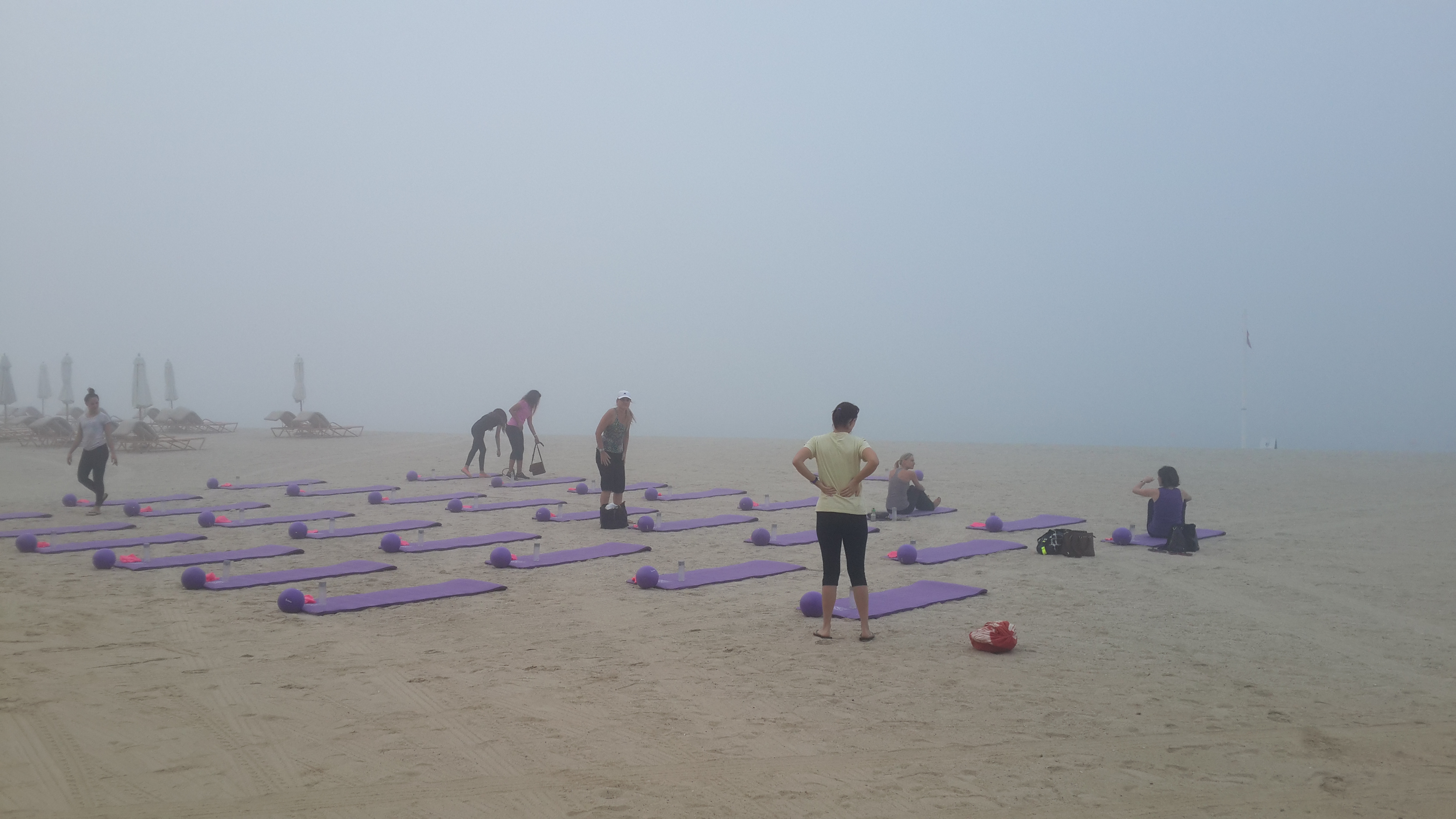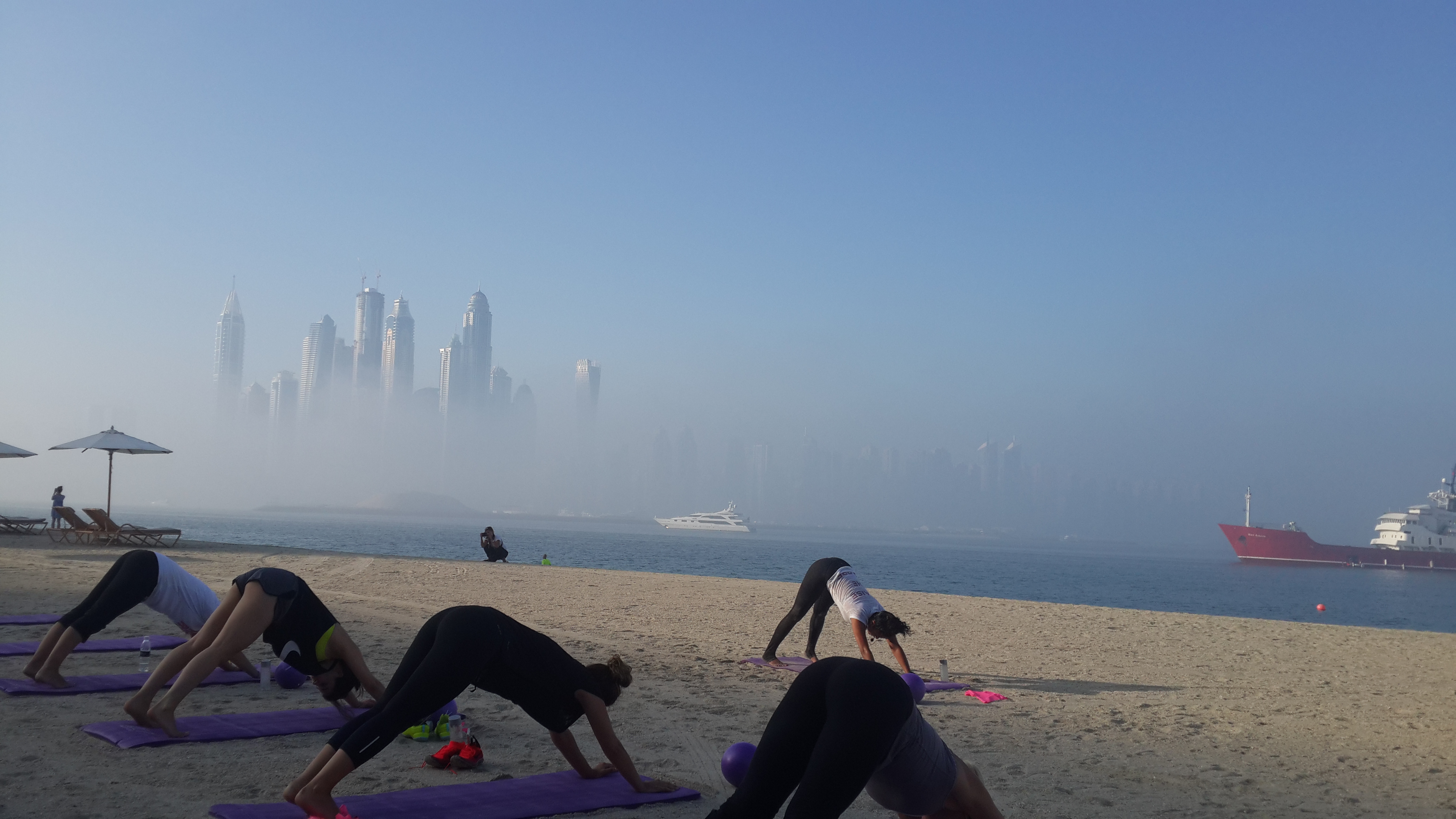 Unfortunately or fortunately, being pregnant with number 4 means I can't take part in Dubai's latest craze, The NYLA Method Beautcamp.  It is a gruelling camp to work muscles that never existed to your knowledge especially at 630am.  I hear from other mums that have attended that the NYLA girls are still incredibly enthusiastic even at that hour.  I then volunteered an unsuspecting friend, Sophie Weller,  to try out the beautcamp for a week.  Here is her verdict on survivability.  Sophie also has her own health and fitness blog, Now For The Last Ten.
When I first walked out on to the beach of the Fairmont on the Palm for my first NYLA Method class it felt like something straight out of a dream. The beautiful view of light fog over Dubai Marina gradually lifted to reveal the breathtaking skyline, making the 6am start infinitely more bearable.
The NYLA Method team has currently taken over the beach for it's 5 week women's only Beach Body Beautcamp. This is an intensive course taking place at 6.30am five days a week; for ladies to achieve dramatic results in a fairly short period of time due to a unique combination of Barre and other targeted strengthening movements.
Prior to my first session I was slightly apprehensive. Despite being fit through regular cardio, strength training and more recently Crossfit, I hadn't ventured in to the world of Barre before nor was I familiar with its technique. I'm also not a frequent yogi, so I didn't know if I'd have the agility required for such a workout. I needn't have worried. The NYLA Method is simple to follow but puts you through your paces at the same time, regardless of your level of fitness.
Rather than a cardiovascular workout, which I wouldn't describe it as, the focus of the NYLA Method was primarily on bodyweight and band assisted moves which created a serious 'burn'. Throughout the workout you are pushed to your limits in terms of repetitions and I was encouraged to keep going longer than I would have done had I been working out on my own. It's clear that the Method aims to create long and lean muscles through targeting each muscle group with different toning exercises. Particularly tough were the thigh and ab sections; each day I woke up feeling as though they'd had a thorough workout
The highlight of my week on the NYLA Method Beautcamp really was the instructors. Founder Andrea De Bellis has brought together a team of seasoned professionals who know how to get the best out of each and every woman in the class without feeling at all intimidated. Making sure you were pushed to your limits without putting you at risk of injury; each instructor took the time to walk around during the class to check form was correct and that no one was struggling with any of the movements. Exuding super high energy with toned/sculpted bodies themselves, they acted as a fantastic motivator and really made my NYLA Method experience stand out from any other workout I have done.
I'll definitely be popping in to see the girls in their new studio when it opens later in the year (location to be confirmed). Until then, there is still two weeks left of the Beautcamp – to check it out for yourself and find details of how to sign-up for a class here.

If you prefer to do personal trainer for prenatal or any other classes this bespoke can also be offered in the home.   Check out their website www.nylamethod.com
Tags: Andrea deBellis, Dubai Mummy blogger, Dubai Mummy bloggers, Emirates Golf Club, Exercise class for mums in Dubai, Mommy Blogger Dubai, Mummy blogger London, Mums in Dubai, NYLA Method Dubai, Prenatal exercise, Seashells On The Palm
Sunday, May 18, 2014