Baby Classes
Smarty Pants in Dubai | Adele O'Neil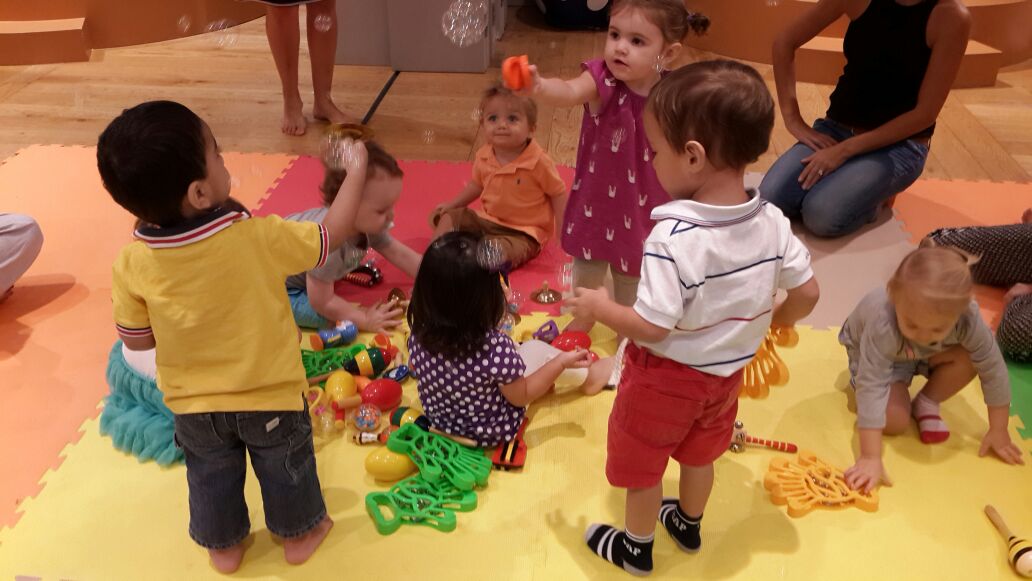 What Lorenzo tried this week.
We tried out the 10.30am Smarty Pants Class at Le Petit Palais with Adele.  I would describe it as a musical sensory class, teaching the children through music and play.  The class takes place in the 'party room' where we sang nursery rhymes and Adele provided the children specific props for each song so it was a bag of surprises every time.  There is a great deal of parent participation so if you really want to get involved and see your child explore and develop then this is the class for you.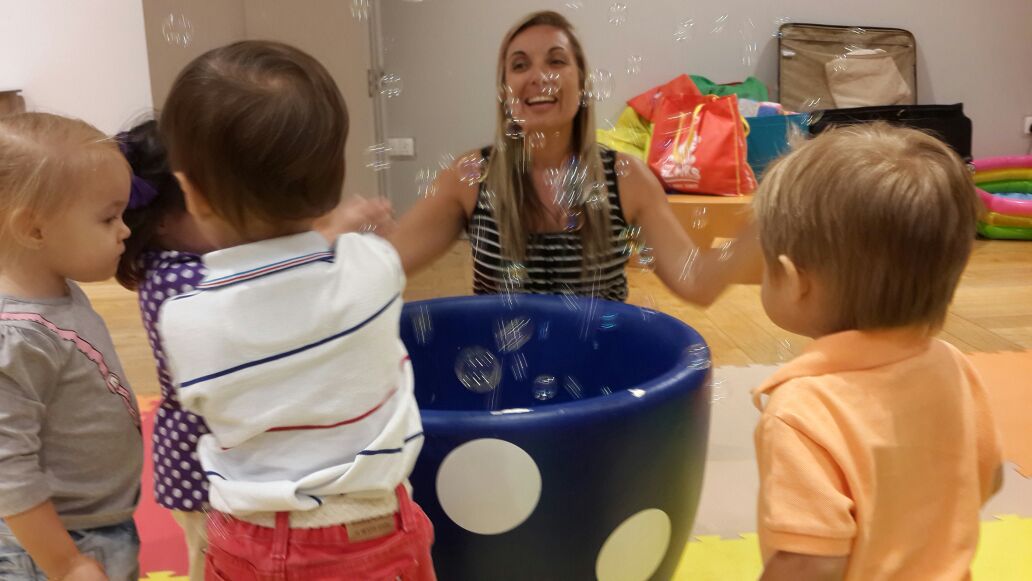 Adele is British with a teaching background, and has lived in Dubai for 6 years, with her 2 young children aged 5 years and 2 years. Adele had previously taught at the Jebel Ali Village Nursery so she has experience both in the UK and Dubai with young children.  Her  energetic and warm person definitely comes across and the children find her approachable and they feel secure with her.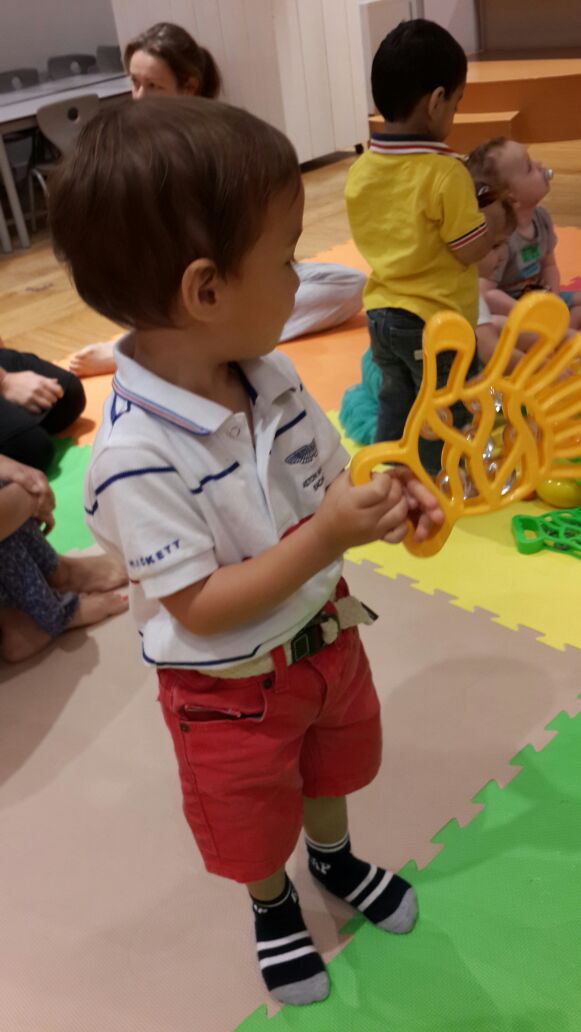 Lorenzo's view
My two year old Lorenzo was initially skeptical.  Although he attends nursery 4 days a week, like with any new class, he was quite reserved, keen to sit on my lap and observe.  The only tricky problem with the venue was that he wanted to run out into the play area of Le Petit Palais.  However, when Adele started the music and songs he sat out for the first two songs but her brilliant props drew him in.  When Lorenzo also realised I wasn't going anywhere, he relaxed and joined in the hopping, singing and by the end of the 45 minutes, he had a brilliant time.
My view
I have three other kids, and it was just so nice to spend that solid time with him with no other interruptions.  He smiled a lot and really soaked in the songs, rang the bell for 'The Wheel on the Bus', and it was nice to see him light up in another environment especially when I don't get to see what he does on a day to day basis at nursery.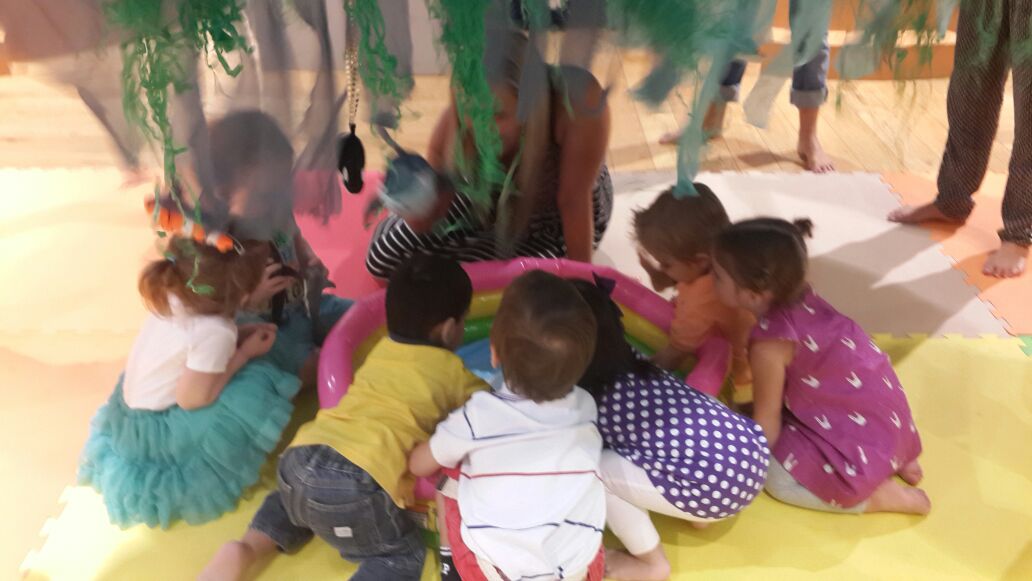 Le Petit Palais is one of the many locations that Adele teaches at.  The class sizes range from 12 – 18 in a class, and not everyone comes every week so there were about 7 other children present.  The facility is clean and safe as it is specifically a room for children.
The new term starts on Sunday 4th January on the following venues:
#Sundays – Springs Town Centre starting 4th Jan until 22nd March
#Mondays – Marina Mansions, Dubai Marina starting 5th Jan until 23rd March
#Wednesdays – Le Petit Palais, Dubai Mall starting 7th Jan until 25th March
Registration is now open.
Adele – 0502518310
Email – register@ilovesmartypants.com
Facebook – www.facebook.com/ilovesmartypants
The term consists of 11 weeks and costs 700 dhs.  Trial class costs 70 dhs.
Tags: AdeleONeil, babyclasses, Children, Dubai, Dubai Kids, Dubai Mummy blogger, Dubai Mummy bloggers, Educating your child in Dubai, Expat mums in Abu Dhabi, Expat mums in Dubai, ilovesmartypants, Mommy Blogger Dubai, Mummy blogger London, mummy bloggers dubai, Mums in Dubai, music, musicalsensoryclass, nurseryrhymes, Seashells On The Palm, SmartyPants, SOTP
Monday, January 05, 2015