Food
Some new Valentine's Restaurants to try | Dubai | Top restaurants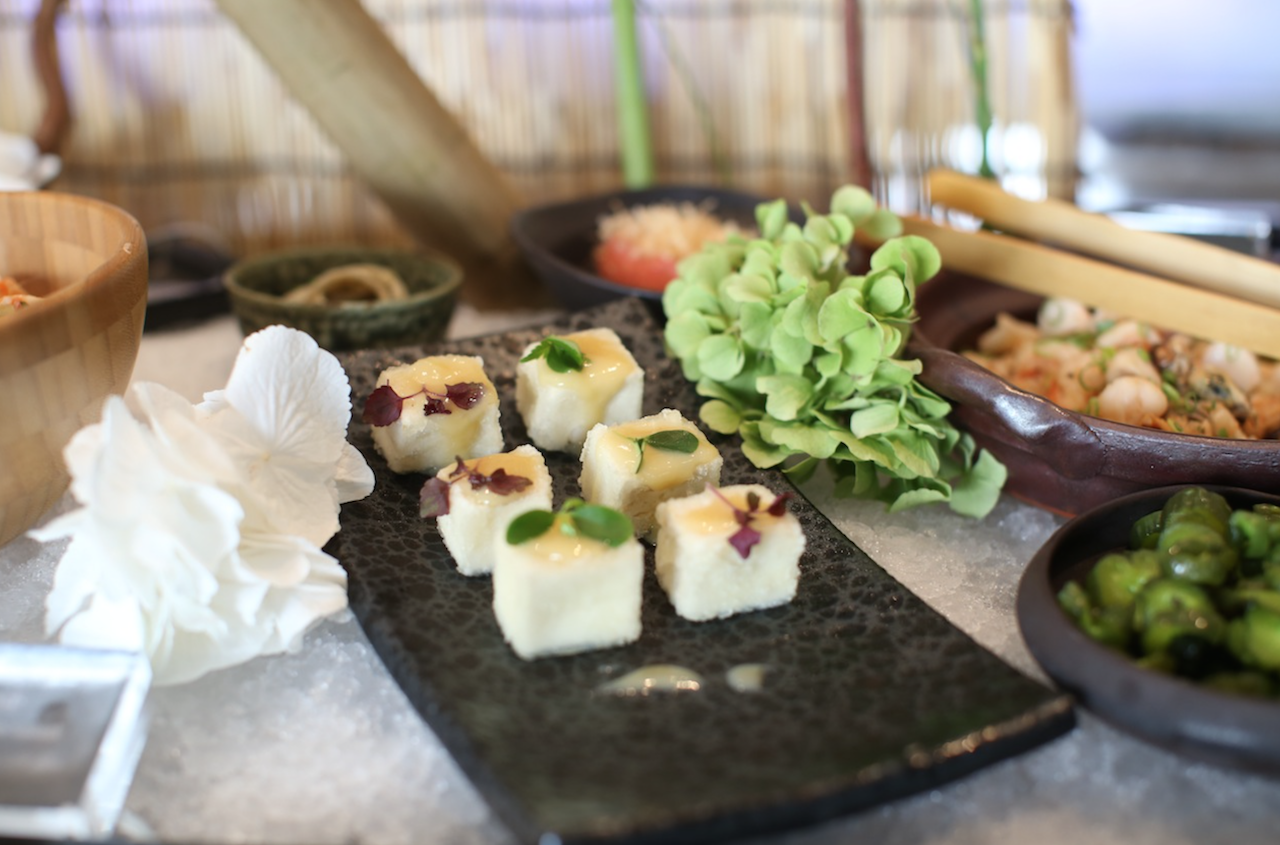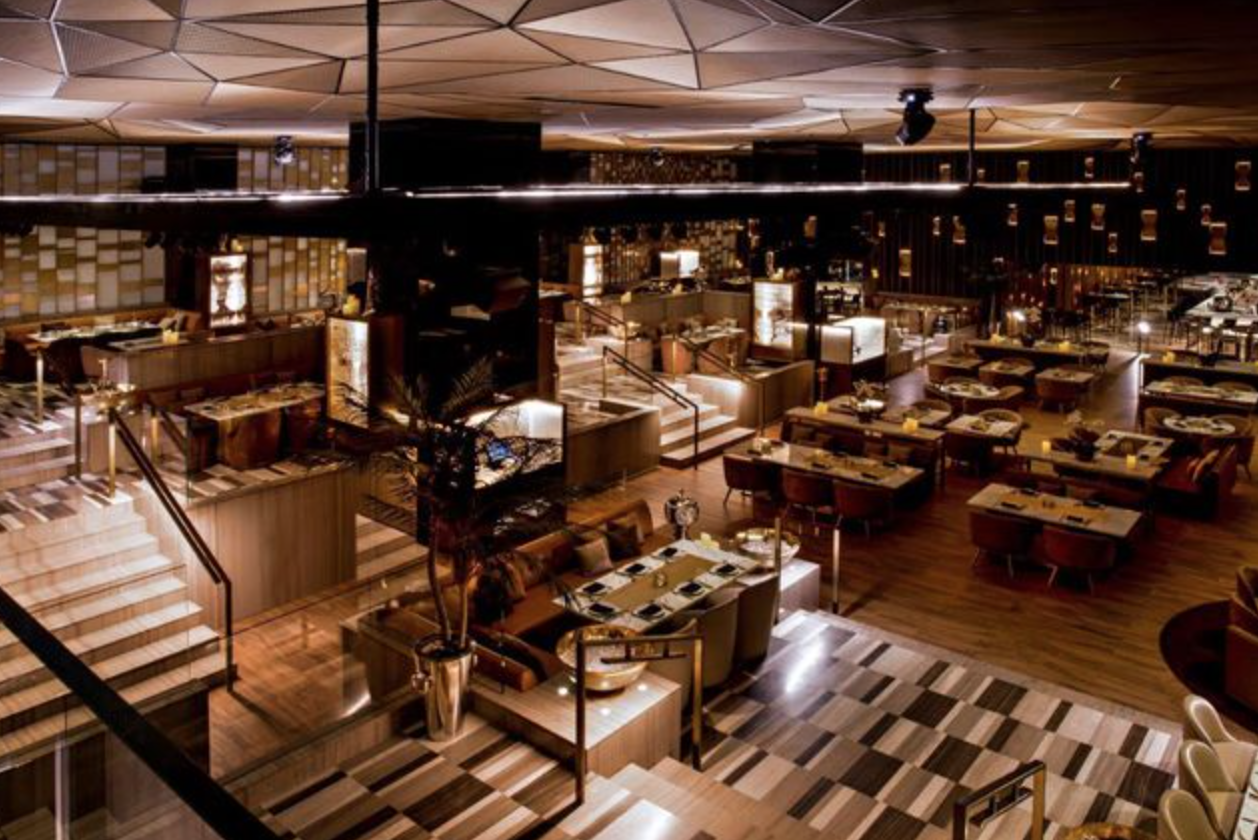 Play Restaurant | H Hotel
With almost 5  – 10 restaurant openings a month it is a real headache to pick something that you are comfortable with or whether to try something new.  We inevitably always go back to our favourites but never on Valentine's day itself as we usually stay at home for a home cooked meal but a day before or after Valentine's we will venture out as we think the whole concept is a little cheesy.  For us, it is just a good excuse for a date night.  Here are some of the possible options. Share with us any ideas that you might have too – all husbands need some help and ideas.
#Play Restaurant and Lounge | H Hotel | Sheikh Zayed Road
New to the neighbourhood.  The Chef is Reif Othman – ex-regional chef of Zuma Restaurants for Dubai, Abu Dhabi and Istanbul, and who oversaw the Hong Kong and Miami operations too.  Othman has a 40 chef team and has every potential to be great.
#Bistrot Bagatelle | Fairmont Dubai | Sheikh Zayed Road
The new hip and trendy restaurant focuses much on the sharing concept of French foods  with new twists on traditional dishes.  It is from the same company that brought you Catch.  The truffle pizza and beetroot salad are worth the trip, but be on time and quick as they do ensure that they turn around the tables on time, and you will be asked to have dessert in the bar area which can get quite smokey which can appeal to some who want to keep on partying into the late hours.
Tel: +971 4 354 5035
#Beach Bar & Grill | One & Only Royal Mirage
You can book a private beach gazebo at the the One & Only.  The restaurant has been around for a long time but these private beach gazebos are a new concept.  It will cost around AED500 per person which is not bad for a Valentine's evening at one of Dubai's most exclusive hotels.
Tel: +971 4 399 9999
#Hashi | The Armani | Burj Khalifa
Still a firm favourite of ours.  It is now a highly sought after location for dinner dates with fountains in front and the Burj Khalifa towering above.  The food is as good as the view – unique and interesting with great service from a well-trained team.  Top tip: book early to secure a table outside, and bring a jacket as it can get a bit nippy but there are heaters outside too.
Tel: +971 4 888 3444
#Marina Social | Intercontinental | Dubai Marina
A brilliant restaurant by Michelin-starred British chef, Jason Atheron, who had been the excutive chef for Gordon Ramsey's Maze restaurant in London.  Jason has a love for Dubai as he lived here previously with his family before returning back to the UK and propelling into stardom.  Atherton now has restaurants all over the world with several in London including his Michelin-starred Pollen Restaurant, Singapore and now Dubai.  The Chef is inspiring creative, and the passion in his food is apparent in his dishes.  One thing you have to try is the artichoke ice-cream and judge for yourself.
Tel: +971 4 446 6777
#Jean Georges | Fine Dining | Four Seasons
One of my favourite restaurants in Dubai.  There is both the casual dining and fine dining sections and of course, on Valentine's the fine dining would be the preferred option.  The fine dining venue has to be left for date night evenings where time is not a concern; you will need time to enjoy the meal with a glass of bubbly, and the service is out of this world – think silver service in the UK.  The menu is unique, and an experience for true food lovers.
Tel: +971 4 343 6118
Tags: Best Japanese restaurant in Dubai, Best restaurants for a Valentine's evening, Bistrot Bagatelle, Dubai Mummy blogger, Dubai Mummy bloggers, Hashi Armani, Mommy Blogger Dubai, Mums in Dubai, Mums in Singapore, One & Only Royal Mirage, Play Restaurant Dubai, Private beach gazebos, Seashells On The Palm, Top 10 new restaurants in Dubai, Top Dubai restaurants, Wakame Dubai
Sunday, February 07, 2016