Travel
Travel | Extra ideas to pack away to entertain the children for those rainy afternoons abroad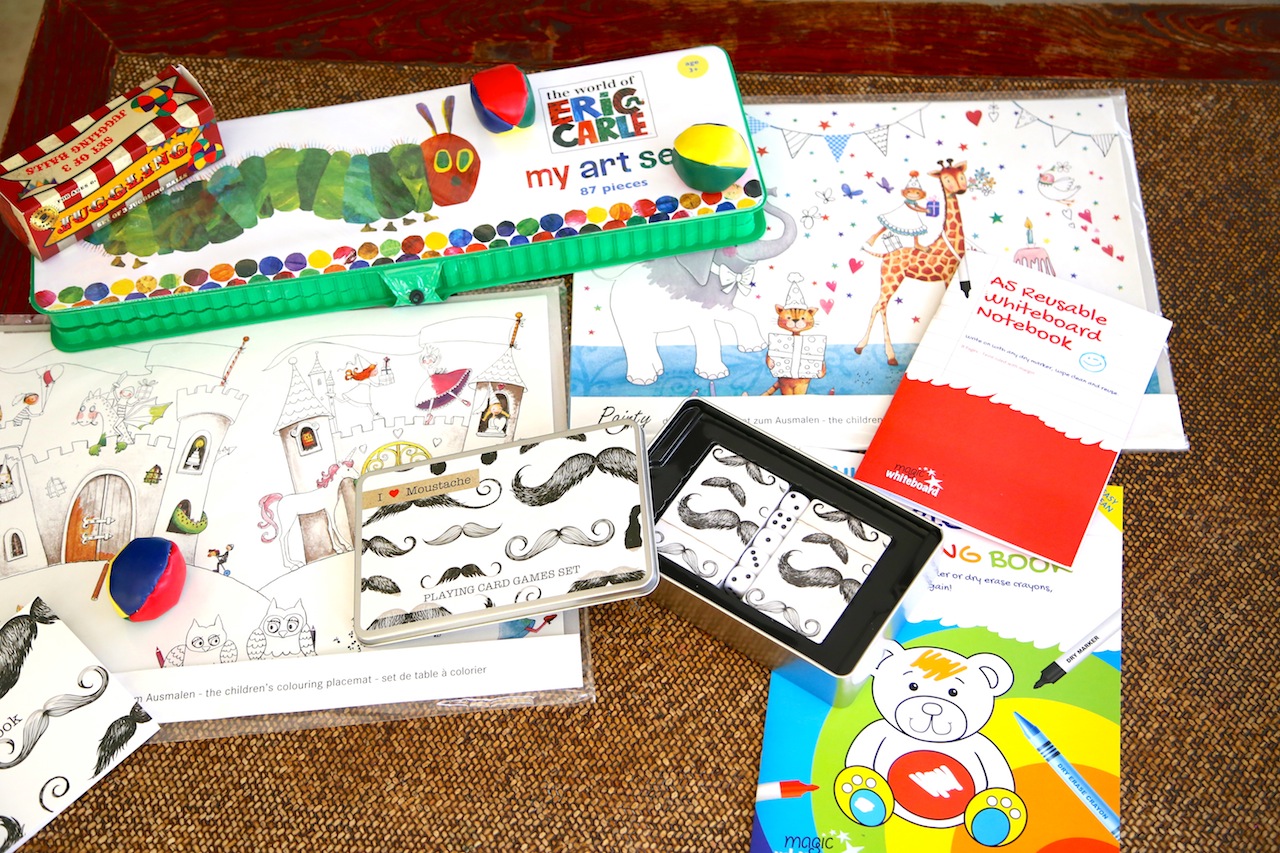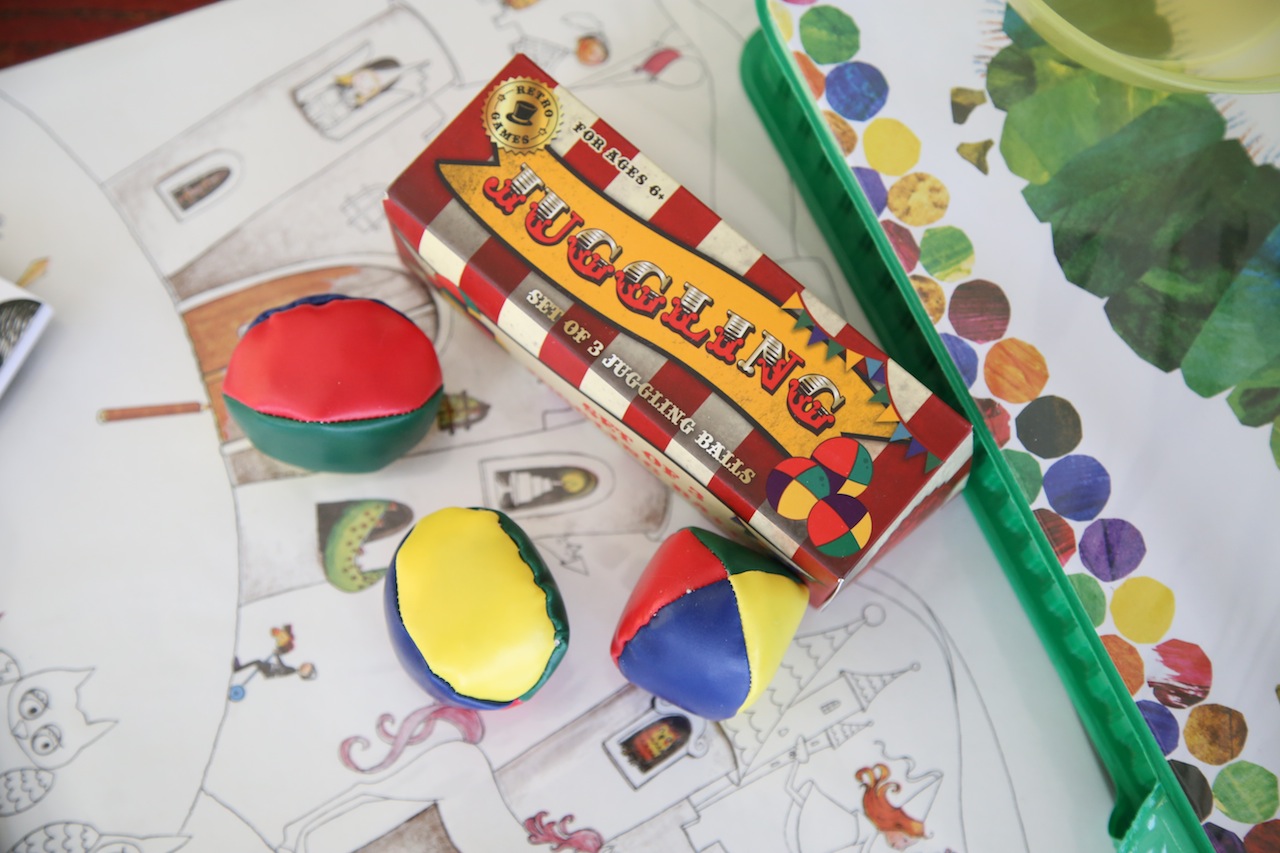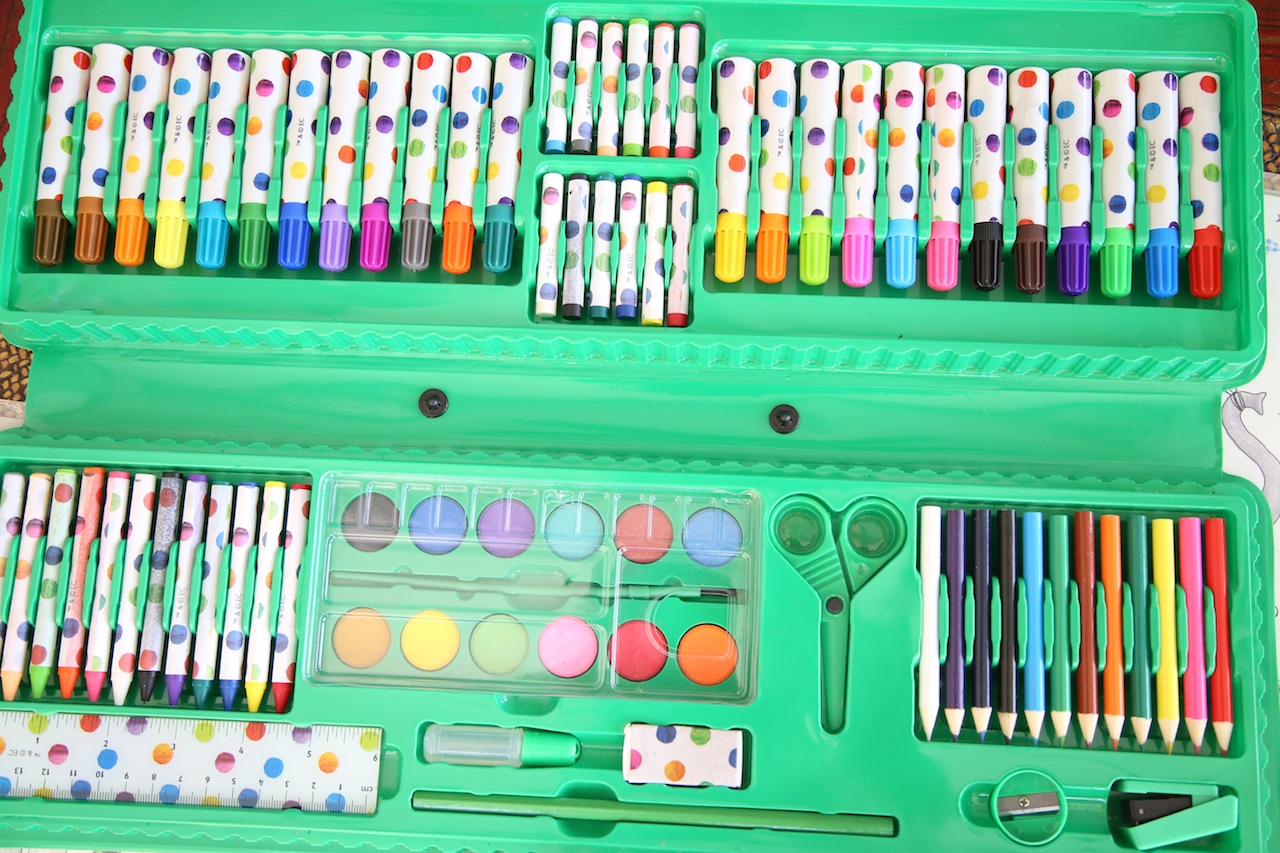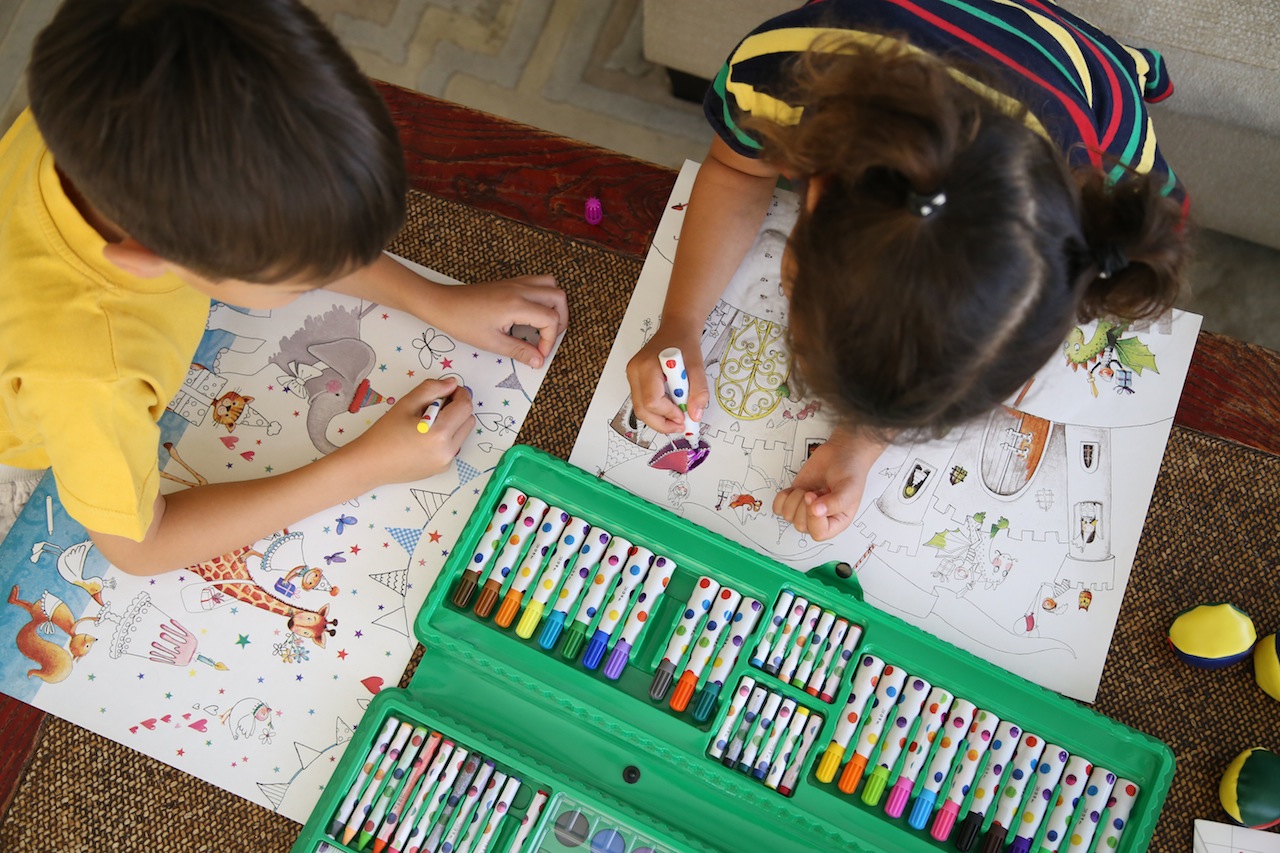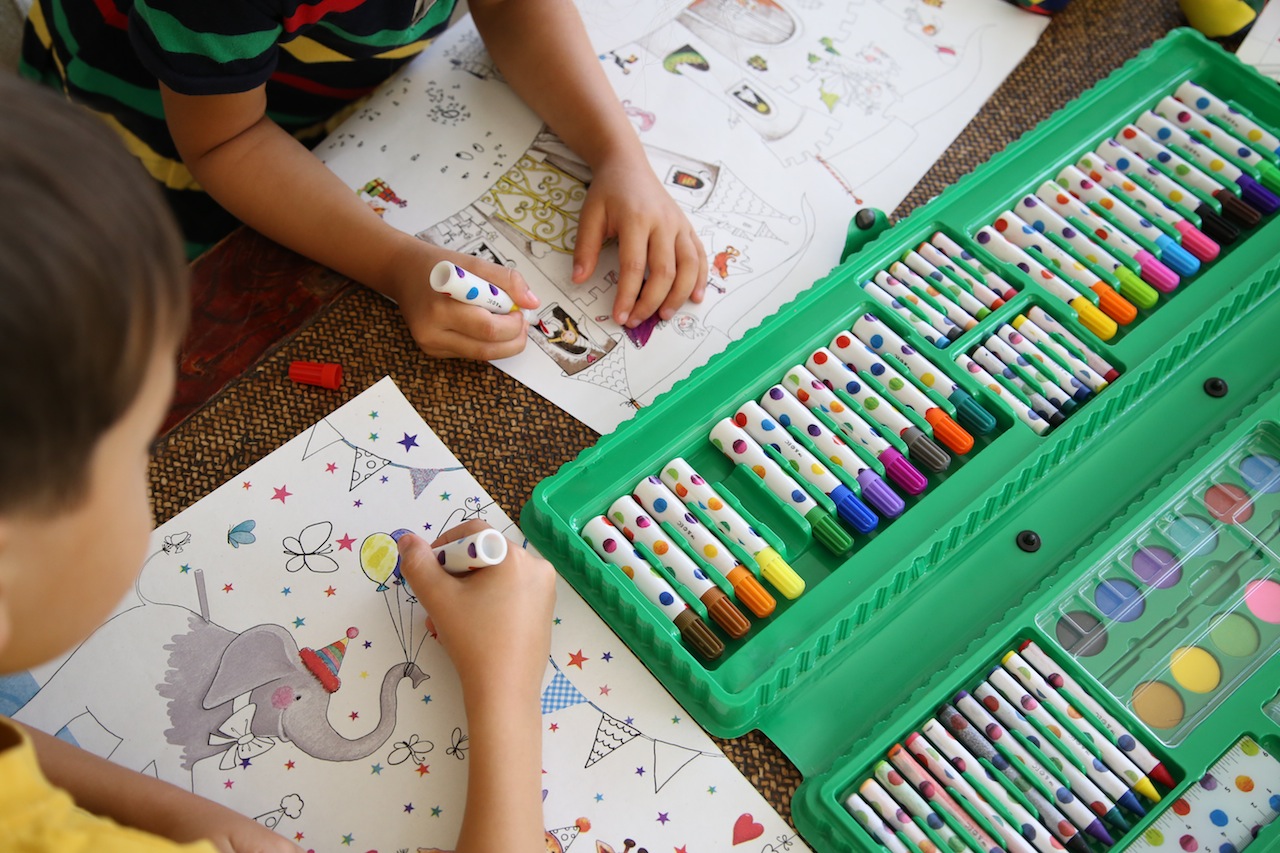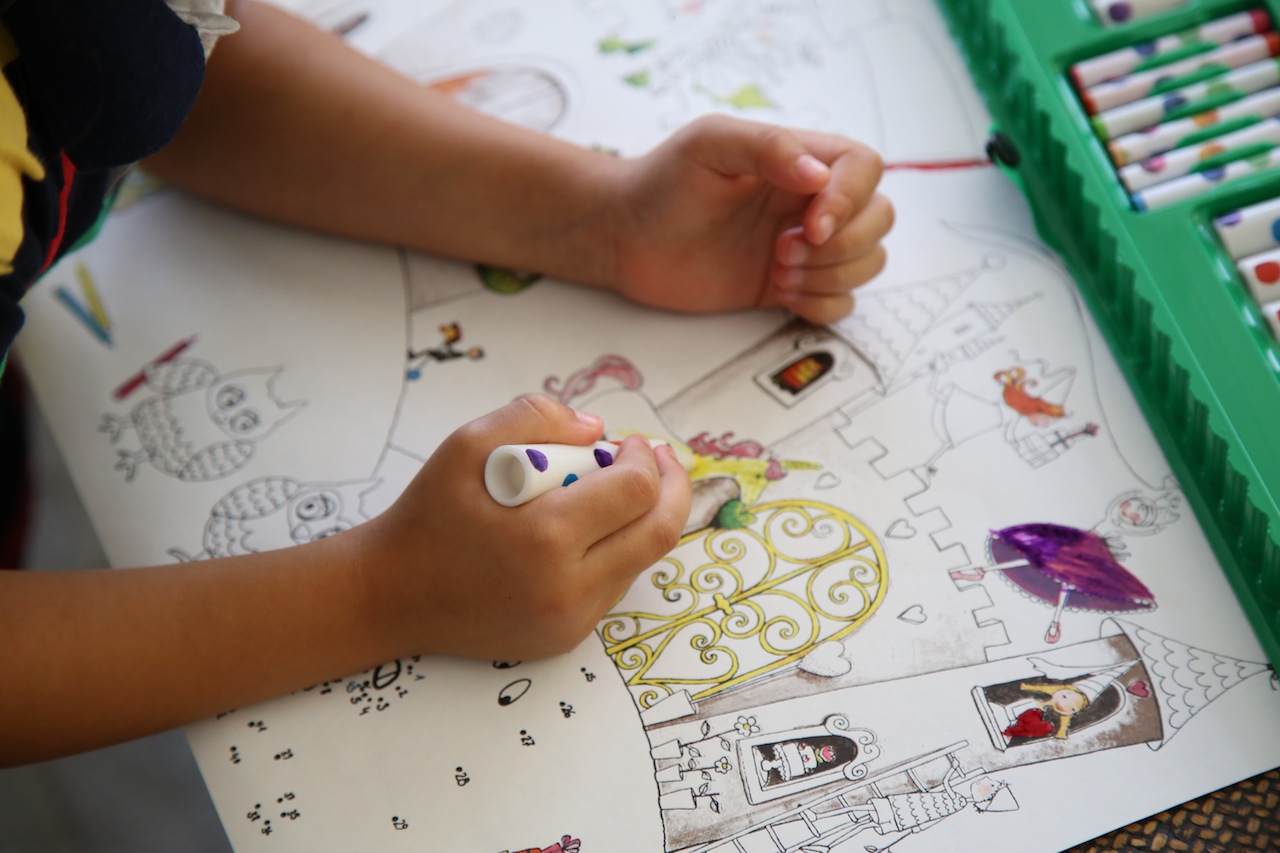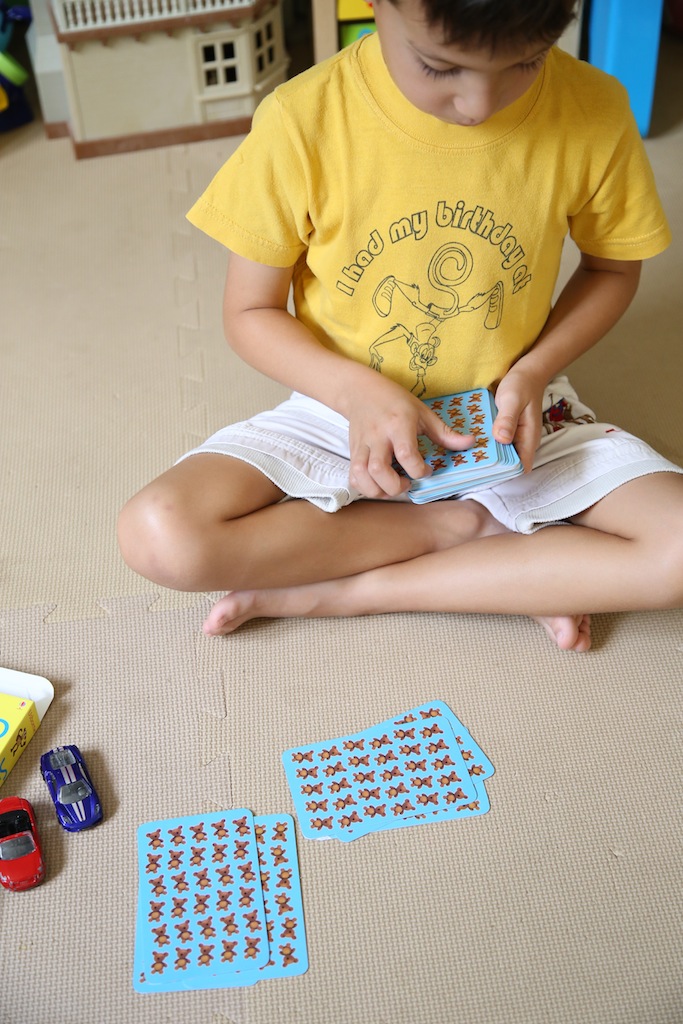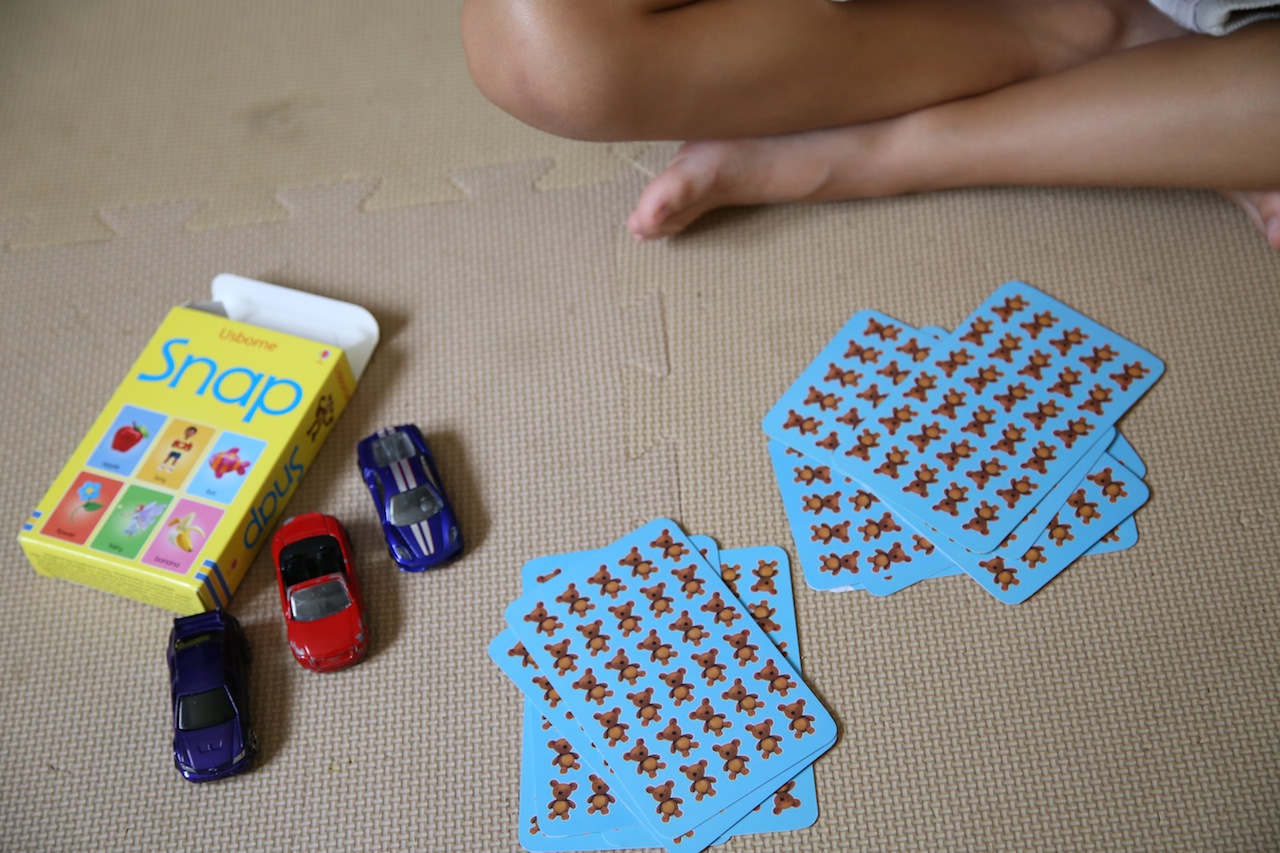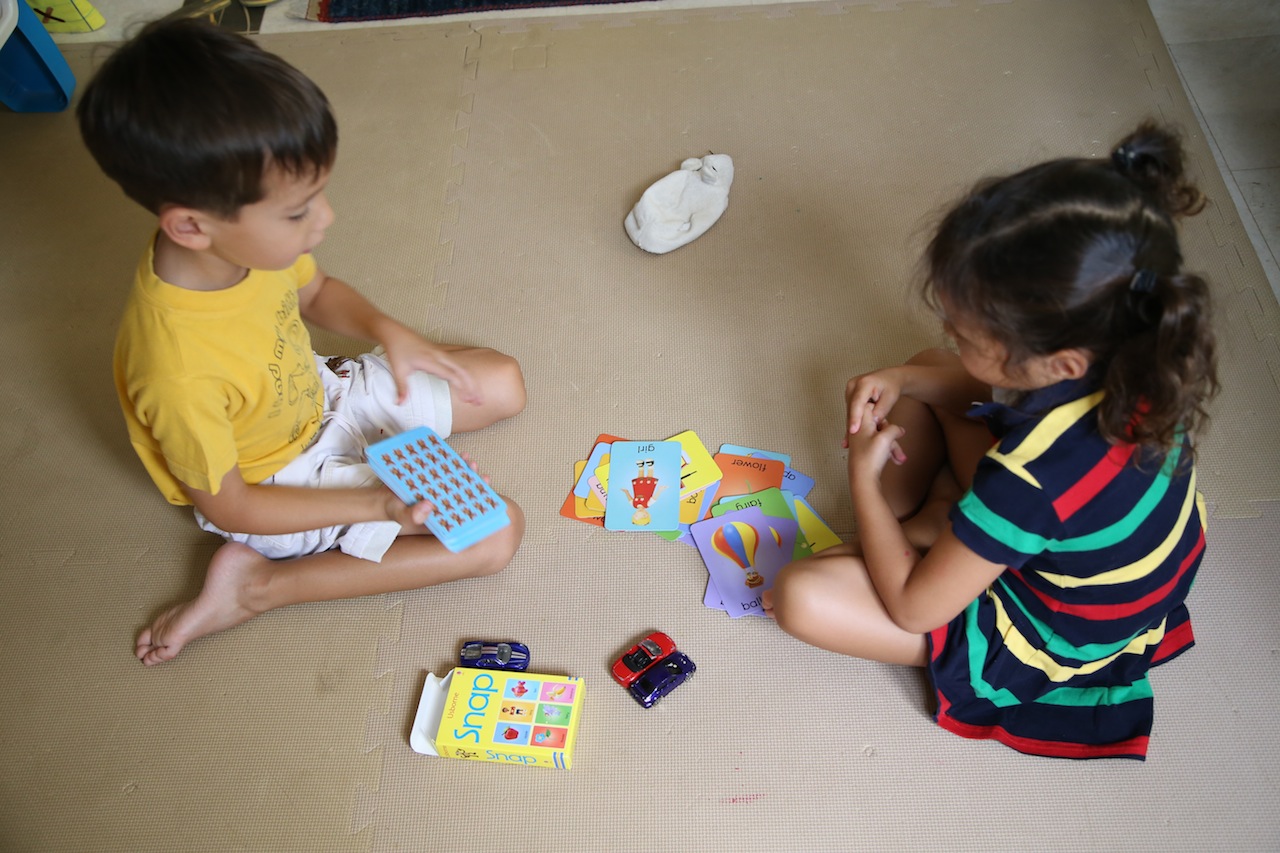 We are heading East this summer (we are saving our location as a surprise), and there are high chances of monsoon so what to do with the children when it rains?  Whether you are heading East or facing rainy days in the UK, you will probably find it worth packing a few extra activities in your suitcase.  Also, for those travelling back to Europe or the US to catch up with friends, it will keep the kids entertained whilst you are catching up with old friends and family.
#Caterpillar Colour palettes
The compact art set has 87 pieces including colouring pencils, paint set with brush and much more and it only retails at AED70 for the set.  With the 4 children I can only imagine that we will be using this everyday of the holiday.
#A juggling set
I am trying to teach my 6 year old son how to juggle.  It is small, light and compact – for child size hands.  It will help with motor skills and can replace the need for kicking a ball indoors.  Also, my 4-year girl is learning to catch, and my 2-year old is very enthusiastically trying to copy his older sibling.  This little juggling set can really target those motor skills, and a great item for dad to show off his 'amazing' juggling skills.
#Travel Games
It's a great way to have a laugh with the family, to chit chat, argue, fight, and to expand your children's vocabulary to play traditional travel games.   We love our little playing card games sets that comes with dice.  It really helps the children visualise numbers, with their counting and co-ordination.  We have also included family favourites like snap, snakes and ladders and connect 4.
#Colouring placemats
I have found I can distract hungry children for 15 minutes with these colour placemats – they are great to bring to restaurants whilst waiting for your meals.  They are our alternative to IPADs.  There is a time and place for IPAD technology but we don't ever believe in using them at the dining table – it's important to teach your children 'the art of conversation'.  Even if you have playdates with friends coming round it is really fantastic to keep them amused whilst dinner is still in the oven.
#Weekly Calendars
They are great for the holidays if you are not travelling.  You can plan out one or two activities chosen by the children, and some summer camps.  The Weekly Calendars come in an array of designs and perfect for super organised mums.
All these products are available at the following retailers.  Or please follow @pinakgeneraltradingdubai on Instagram.
Kinokuniya at Dubai Mall
Jashanmal at Mall of Emirates,
Favourite Things at Marina Mall,
Kids HQ at Barsha,
Caboodle at City Walk & Dubai Mall and Galleria Mall Abu Dhabi,
Choithrams (Umm Suqeim branch, Al Wasl branch, Marina branch, Green Community branch and DIFC)
Zoom (Hessa Street branch, South Barsha branch, Umm Ramool branch, Sheikh Zayed Road behind Rotana hotel, Tecom branch, Al Khail road towards Abu Dhbai, Nad Al Hammar, Mizhar branch, DAFZA, Burjuman metro station and the branch across the Latifa Hospital and both the branches at New bypass road (or the new Emirates road)).
Sharjah Ladies Club at The Collage Centre
Tags: Arts & Crafts, Best mummy blog Dubai, Best mummy bloggers, Caboodle Dubai, Choitrams Dubai, Jashanmal Book Store Dubai, Kids HQ, Kinokunoya Dubai Mall, mummy bloggers, Mums in Dubai, Pinak General Trading Dubai, Seashells On The Palm, Travel with kids Dubai
Saturday, July 04, 2015