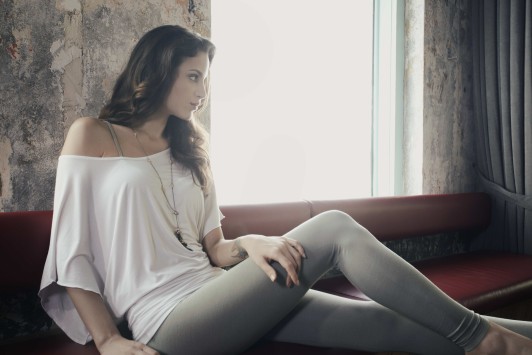 Eco Conscious everyday clothes that are chic and comfortable.
Now that I am a mother, and I think of my children's future, I probably care more about the environment.  It is not that I didn't care about it before.  It just wasn't a priority in my life.  When I was working in London, I would just do my fair share (or so I thought) for the environment and placed in the orange bags that my London Borough council provided to dispose of recyclable items.
However, in recent years, my eyes have been opened (thanks to my amazing friends at Cosset and ethical muse) who have spent time educating people like me on the environment.  They have created niche high-end environmentally friend products to make changes that matter in the fashion industry.  Like most people I was ignorant, I knew that most clothes were made of cotton and then, in recent years organic cotton made a statement.
What I didn't expect was that clothes could be made from a whole host of other natural fibres including hemp, linen, and bamboo and are much better for the environment. But while hemp and linen are not that soft to the touch, bamboo fabric is incredibly comfortable. Cosset, meaning 'to pamper' chose its signature fibre to be bamboo, and pamper it certainly does.
Why Bamboo?
The incredible difference is the softness of the material that beats regular cotton in my opinion, but more importantly bamboo farming is much more sustainable for the environment. The bamboo plant requires very little water and zero pesticides to flourish. As a natural resource is has very good ecological impact because it helps soil erosion and can be used for multiple purposes like food, construction and textile, so there's little wastage. Its natural properties are that it's breathable, cooling and helps draw moisture away from the body making it a very comfortable fabric to wear.
Behind Cosset.
Spurred on by an idea to revolutionise women's basics, Sarah Tan, former Editor of Female Magazine Singapore, beat market expectations by creating her own ready to wear line of bamboo basic clothes.  It is clear that her experience within the fashion industry certainly helped her dress women in this sexy 'Calvin Klein' way.  The images attached really do sell themselves – this is I want to look like for my husband when I get out of bed every morning.
Dubai | Stocked at The Change Initiative 
Singapore | Stocked at Trixilini, Nana & Bird, Antipodean, Twenty Twenty 9, What Women Want, Beauty Emporium, and www.gnossem.com