Tag Archives: Hashi Armani Hotel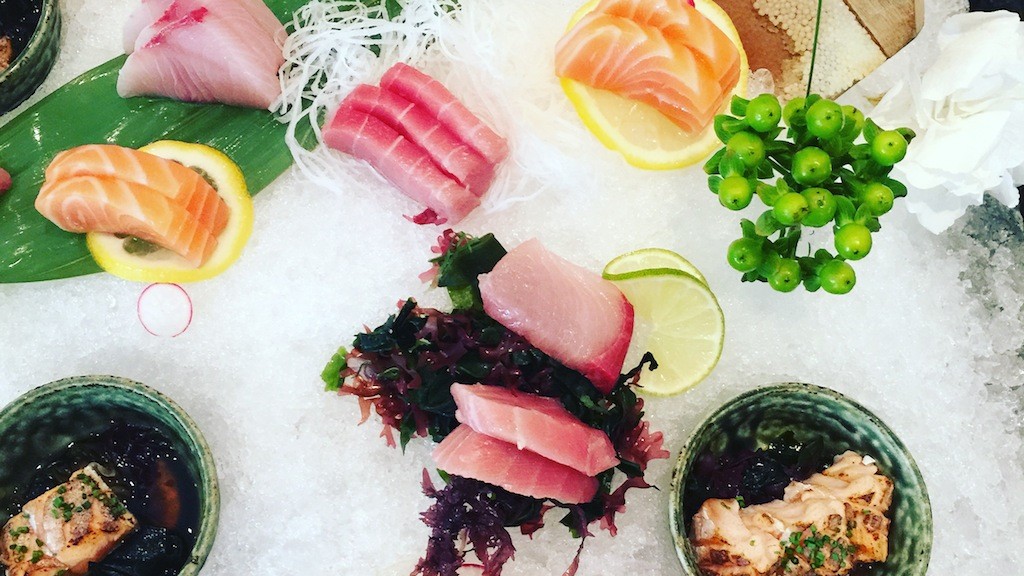 Hashi at the Armani Hotel is definitely one of my favourite places for Japanese food.  It has re-opened its doors after the summer and has brought a new brunch concept with it.  You will find a well-dressed and refined crowd with many regular guests being the residents of the Burj Khalifa who enjoy the convenience of its location, and generally people who want to experience a myriad of flavours.  Since Spencer Wadama joined as GM of The Armani Hotel, he has picked a superb F&B team including Chef Jimmy who heads up Hashi to bring a higher level of service and quality to the refined and discreet Armani property.
If you are not pressed for time it is also a brilliant place for a celebratory brunch followed by a short staycation at the hotel.
The Friday brunch includes a live violinist playing, and the food  on display are literally jewels on ice.  Some specials include beef tatami with balsamic sesame dressing, jumbo shrimps with uni cream and shimeji mushrooms, Angus tenderloin with leek miso and Black cod with hajikami.
If you wait until October when the weather is cooler you can sit outside, enjoy the fountains and the best view of the Burj Khalifa.  We do recommend booking as the secret is out that it is one of the finest Japanese restaurants in Dubai.
Hashi is open every evening, and on Fridays brunch is from noon – 4pm.
AED390 (inclusive of soft beverages)
AED490 (inclusive of alcoholic beverages)
Tel: 04 – 888 3444 
Email:  restaurant.reservations@armanihotels.com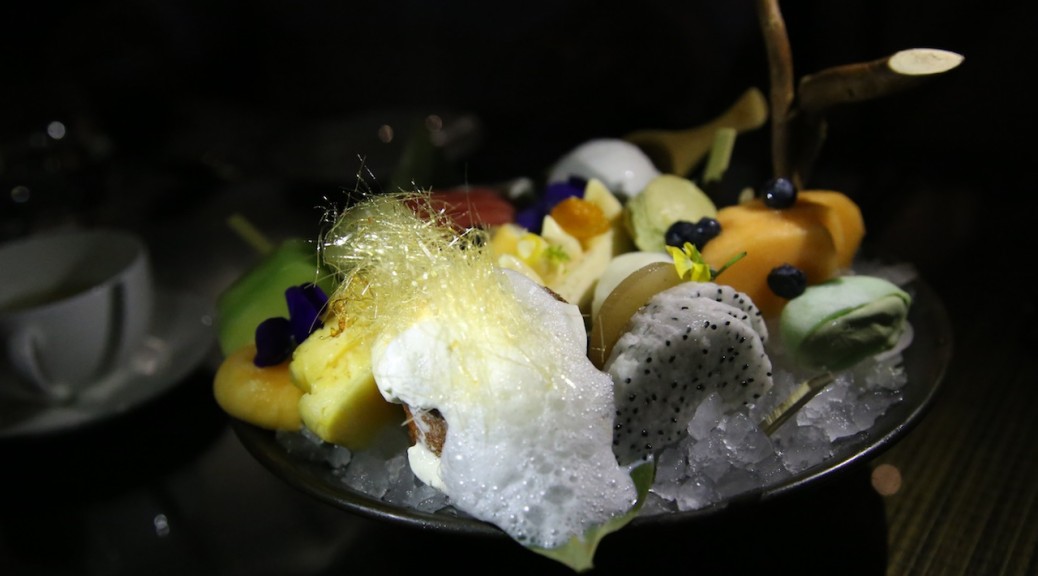 We are totally spoilt in Dubai with some of the world's most famous contemporary Japanese restaurants on our doorstep.  Japanese has to be my all time favourite cuisine but as a total foodie I am always seeking something unique.  Hashi is that place.
Now that I am sharing this I don't think I will be able to ever get a reservation again because Hashi will be totally booked out going forward.  We were blown away first by the restaurant's outside seating.  Some of you may have remembered the previous restaurant when it first opened,  it didn't get much traction because of the cold restaurant design, but the new GM of the hotel has done wonders by creating outdoor seating underneath one of the world's most famous buildings. The other magical feature is that Hashi has a stunning view of the fountains with the The Address Hotel Downtown as a backdrop.
Chef Jimmy, from Japan, heads up the restaurant.  He is a brilliant eccentric chef and brings to the table literally unique dishes and is creative in his flavouring of all his dishes like octopus tempura, wagyu beef served on a hobayaki leaf topped with foie gras and truffle and has introduced to me a part of the tuna that is far better than the usual sought after toro.  I don't often care much for desserts but go for his coconut pudding.  Divine.  Moorish.
The restaurant is still some what of a secret (not after this post), as everyone still remembers the old restaurant.  But I do raise my sake glass and toast the good works of The Armani Hotel to turn round Hashi into one of the best Japanese restaurants in Dubai.  Two words: Date Night.