Tag Archives: Le Petit Palais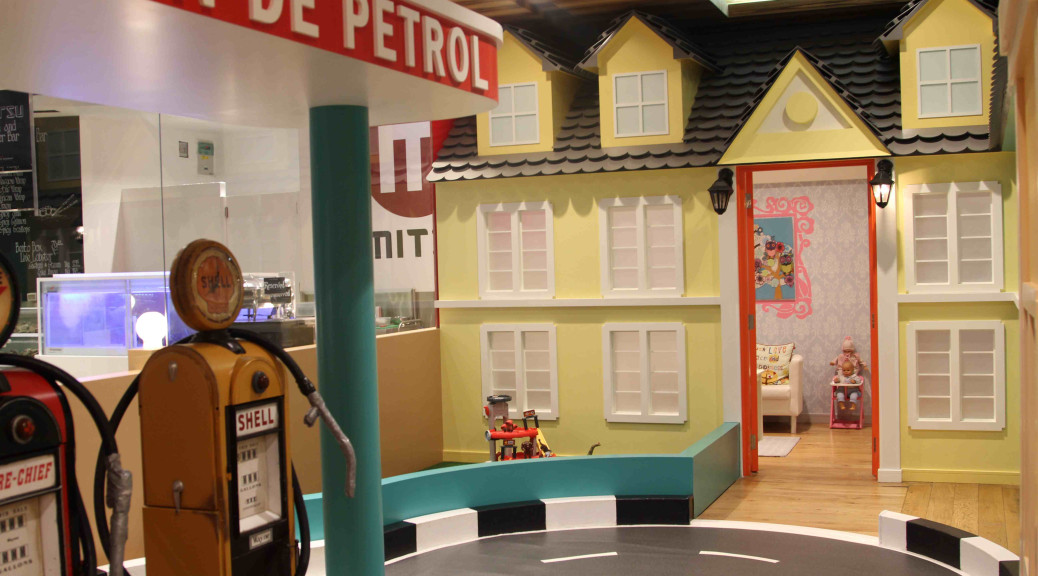 Le Petit Palais
City: Dubai
Location: Galleries Lafayette, Dubai Mall
My three children really enjoy their afternoon treats playing at Le Petit Palais.  Le Petit Palais is a soft play area for children located within the Food Court of Galleries Lafayette in Dubai Mall.  My three kids are 5 years old, 3 years old and 19 months old, and I would recommend it as a treat for the kids for some particularly hot afternoons, birthday parties or if you need to do chores in Dubai Mall.  It is a better alternative and more time-efficient for me than dragging three unenthusiastic kids around the Mall with me.  It is also an ideal place to have coffee with other mums in the Galleries Lafayette food court and you are able to look through the glass widows that overlook the Food Court to ensure that your tots are ok.
One of the other great advantages is that it is not overwhelmingly big but it has sufficient activities for the children to do, and everything has been designed with much care and thought.  Most importantly, it is well-kept, clean and there are sufficient members of staff overseeing the children.
Le Petit Palais, in my opinion, is suitable for children who are 15 months – 7 years of age.  The playground has a state-of-the-art soft play area with air jets pushing around foam balls that even my 19-month old can play with easily and safely.  Each of my children can split off to do their favourite activities.  Luca, my eldest enjoys test driving a variety of cars on their car track.  My daughter runs straight to the mini-me salon where she gets to play grown-up for a day.  She either chooses to get her nails or face-painted.  My only feedback is that the children should be offered non-toxic nail polish and makeup for more eco-warrior mums.
They also have an art corner for some creative enthusiasts, and a weekly activity program where children can sign up for Story Time, Arts & Crafts, Games and many other activities at no extra costs.
An hour in Le Petit Palais can be pricey if you have more than one child.  It is AED80 per child per hour so it does cost me a hefty AED240 each time for my three kids.  However, the second hour is only an extra AED20 per child.  I would recommend it for 2 hours to create better value, or to take their all day packages which translates as 4 hours or more.  There are also membership programs to consider.  I know my kids love it so we will definitely be back.   I know we will be dependent on this venue over the hot summer months as I won't be travelling anywhere as my baby will be due August 21.